3 Tech Titans Making Noise: Apple's Next Step, Sony Boosts PS4 Estimates, and HP's Big Management Shift
Apple (NASDAQ:AAPL): With its new products presented, Apple just has to go about selling them — which doesn't sound  like it would be too difficult for the company, but just in case, it's enlisted long-time advertising partner TBWA to help with a new campaign to generate more buzz for its new offerings. Years of product-oriented ads have done little to slow the loss of market share in the mobile industry, and the company is reportedly setting out to reinvigorate its bond to the consumer.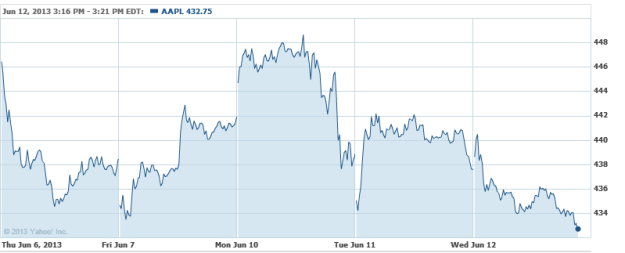 Sony (NYSE:SNE): Sony has raised its initial internal sales estimates for the PlayStation 4, based on early indications that demand will be stronger than though previously. Now, one of the largest concerns among management is the supply necessary to meet said demand. With a $100 premium over the PS4 and tighter restrictions on game sharing, Microsoft's (NASDAQ:MSFT) Xbox seems to be pushing more gamers Sony's way.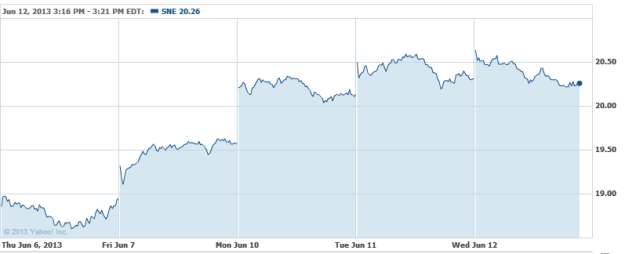 Hewlett-Packard (NYSE:HPQ): CEO Meg Whitman took an interview with AllThingsD to flaunt the management changed that have taken place at the troubled PC maker since she took over, eight months ago. "When I came in, 65 percent of our directors and above were outside hires. Now it's the reverse," she said. Whitman pointed out that margins for tablets and hybrids "aren't as good" as PC margins, but nonetheless makes the argument that higher peripherals and services attach rates make up for the deficit.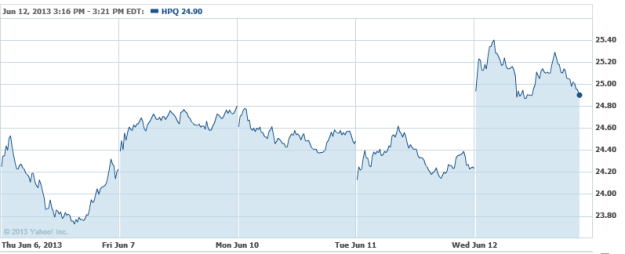 Don't Miss: Has a Big iPad 5 Size Hint Been Dropped?