3 Tech Titans Making Noise: Apple's Production Delay, Amazon's Stance on Taxes, and Microsoft's New Suitor
Apple Inc. (NASDAQ:AAPL): Citi analyst Glen Yeung cited a Jefferies note from last week, and echoed that the iPhone 5S will likely be pushed back as a result of production delays. He also contended that iPad Mini demand is flattening out, consistant with a Digitimes report from last week as well. On a positive note, Yeung acknowledged that the company will be applying its Retina screen to the Macbook Air, which would joining the 13 inch and 15 inch Macbooks with the higher-resolution technology.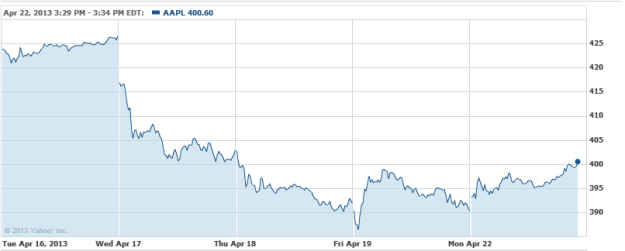 Amazon (NASDAQ:AMZN): A bill being put together in the Senate is forming a divide in the online retail marketplace, and pitting retail giant Amazon against powerhouse eBay (NASDAQ:EBAY) on different sides of the debate. The bill proposes a sales tax that would be imposed on online retailers with more than $1 million in annual sales for certain out-of-state sales. Amazon supports the bill, while eBay is set against it.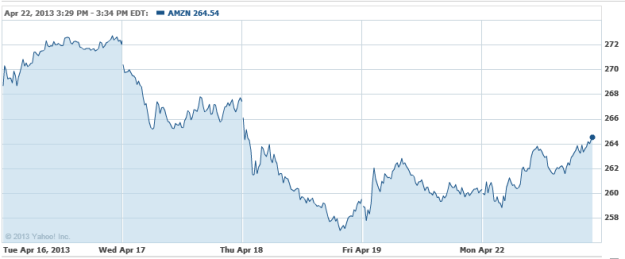 Microsoft (NASDAQ:MSFT): Activist fund ValueAct has reportedly taken a $2 billion stake in the Redmond, Washington-based software titan, sparking speculations as to motive of the investment, and lifting the company's stock over 4 percent. The company has been amassing efforts to launch new products and software amid a slide in PC demand, and can succeed in this effort aided by the Azure cloud-computing platform, ValueAct said. The firm has a history of investing in companies it believes are fundamentally undervalued.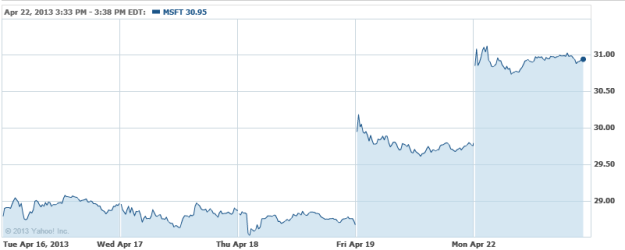 Don't Miss: Will Apple's Earnings Ease Investors' Concerns?