3 Tech Titans Making Noise: Apple's Syncing Ship, EU Weighs in on Google Privacy, and Icahn Finds Support for Dell Bid
Apple (NASDAQ:AAPL): Apple has been handed another loss in its ensuing fights with Samsung (SSNLF.PK), this time in Japan, and over syncing capabilities. Apple lost an appeal to a decision that claimed Samsung's products infringed a patent for synchronizing music and video data on its Galaxy smartphones and tablets with servers. The two tech giants have been locked in legal battles raging in four continents for years now, as they vie for share in the enormous mobile market.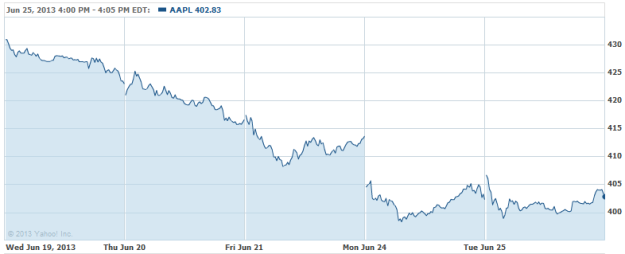 Google (NASDAQ:GOOG): EU Advocate General Niilo Jaaskinen says that the search engine giant is not obliged to delete sensitive information from its search index, although the company is subject to EU privacy law. "Requesting search engine service providers to suppress legitimate and legal information that has entered the public domain would entail an interference with the freedom of expression," Jaaskinen said in his opinion, which added that while internet firms operating in the European Union must adhere to national data protection legislation, that did not oblige them to remove personal content produced by others.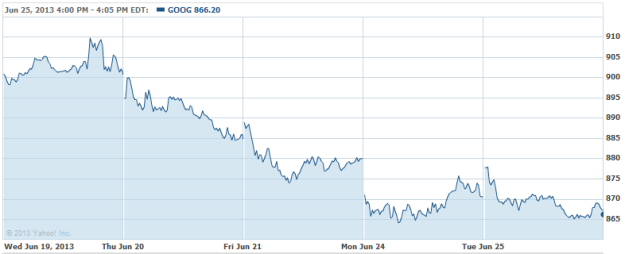 Dell Inc. (NASDAQ:DELL): Jefferies has announced that it will be helping to finance Carl Icahn's $5.2 billion covenant-lite loan package for Icahn's $14 per share offer for the company. A $2.2 billion, six-year term loan B-1 is guided at LIB+400 with a 1 percent Libor floor,  and a $3 billion, 3.5-year term loan B-2 is guided at LIB+350 with a 0.75 percent Libor floor. Icahn's proposed tender offer will be financed with $7.5 billion of cash on the balance sheet, the $5.2 billion credit facility, and $2.9 billion from the sale of receivables, according to sources.