3 Tech Titans Making Noise: Apple's Tax Dodge, BlackBerry Sales are Steady, Google's Play Store Is Nook-Bound
Apple (NASDAQ:AAPL): By taking the debt route instead of dipping into its cash pile to payout to investors, Apple has saved about $9.2 billion in taxes, Moody's has calculated. Apple will pay interest of about $308 million a year on the $17 billion bond offering, said Gerald Granovsky, a senior vice president at Moody's, assuming the current rates. While the government may feel a bit cheated, Apple still remains one of the highest income-tax paying companies in the country, accounting for $1 of every $40 of income tax collected in 2012.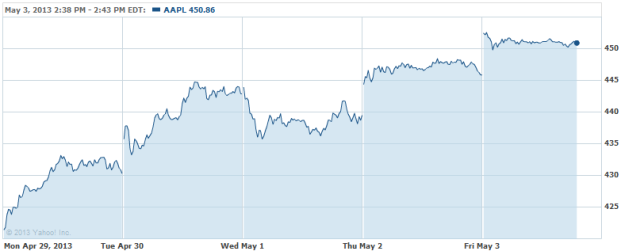 BlackBerry (NASDAQ:BBRY): Jefferies' channel checks have revealed that BlackBerry's new Q10 has been selling very well, with sell-out or limited availability in Toronto and throughout the United Kingdom. It also believes that the BB10 monthly build rate of 2 million plus remains unchanged, and rates the shares a Buy with a $22 price target.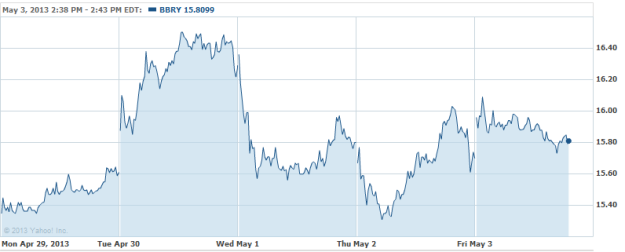 Google (NASDAQ:GOOG): Shares of Barnes & Noble (NYSE:BKS) rose slightly after the nation's largest book chain opened its Nook tablet up to Google's Play Store, exponentially raising the number of apps available to Nook owners. The struggling tablet division has piled friendships with Microsoft (NASDAQ:MSFT) and Google behind it, giving it some powerful allies to use in its efforts to reinvigorate the brand. For Google, it just acquired a whole new pool of customers that it can reach out to through its app store, for both app sales and advertising exposure.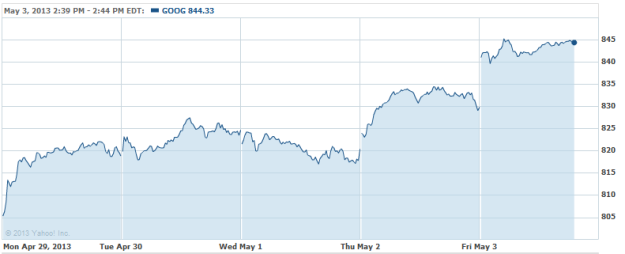 Don't Miss: Apple Sales Drop Squeezes This Supplier.