3 Tech Titans Making Noise: Cook Defends iPhone 5C, Sony's Lofty PS4 Goal, Amazon Scores Starpower
Apple Inc. (NASDAQ:AAPL): Tim Cook has weighed in to defend the iPhone 5C's higher-than-anticipated pricing scheme, noting that, "We never had an objective to sell a low-cost phone," he told Bloomberg Businessweek. "There's always a large junk part of the market. We're not in the junk business." However, as Google's (NASDAQ:GOOG) Android accounts for roughly 79 percent of the market (as per IDC data), analysts are skeptical that the 5C's high price will help Apple win back the share that it's given up.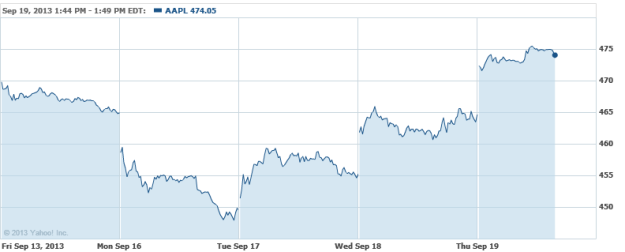 Sony Corp. (NYSE:SNE): Sony says that it's hoping to move 5 million of its PlayStation 4 units by March, an ambitious and lofty goal given that the PS3 sold 3.55 million units in its first fiscal year to March of 2007. While the PS4 carries a cheaper price tag, delayed releases in key markets like Japan will put Sony's ambitions to the test. The company also briefly unveiled a new PlayStation App, for both Android and iOS, which connects to the PS4 and lets players use the camera on the smartphone to interact with the gaming environment generated by the PS4.

Amazon.com (NASDAQ:AMZN): Amazon has added Cynthia Nixon, Amy Sedaris, and Wandy Sykes to the cast of Alpha House, its original political drama series. The women join John Goodman, Clark Johnson, Matt Malloy, and Mark Consuelos, who are already signed on. Amazon turned to crowdsourcing to help it pick its original series. Alpha House is one of five shows that made the cut.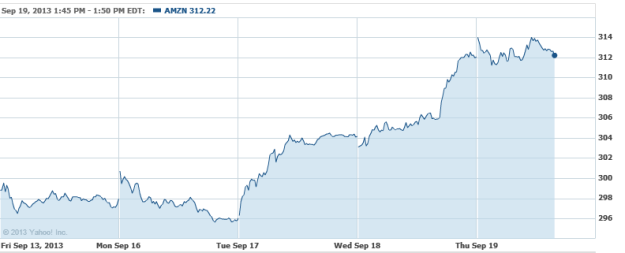 Don't Miss: Why Doesn't Apple Cut Prices to Boost Sales?