3 Tech Titans Making Noise: Dell Sides With Founder, Sony's Hirai Checks In, and Microsoft's Financial Entrenchment In the Xbox One
Dell Inc. (NASDAQ:DELL): Following the revised bid from Carl Icahn, Dell has issued a letter to its shareholders, recommending that they vote in favor of the $13.65 per share bid from founder Michael Dell and Silver Lake Capital. The price represents a premium of approximately 37 percent over the average closing share price during the 90 calendar days ending January 11, 2013, the day prior to when rumors regarding the transaction entered the marketplace. A the decision will be put to vote on July 18.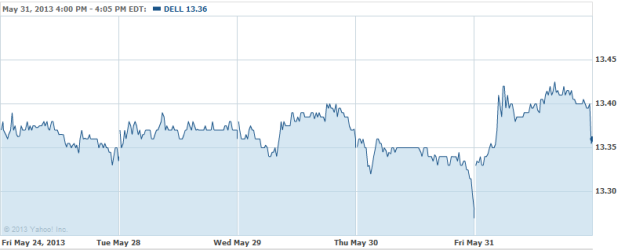 Sony Corp. (NYSE:SNE): At a CNBC appearance, CEO Kazuo Hirai noted that entertainment and electronics ops have valuable synergies, in direct response to Third Point's Daniel Loeb's proposition that the company spin off its entertainment arm. Hirai also weighed in during the D11 conference on the new flagship, the Xperia Z, which has been the best selling phone in Japan for six weeks, and will soon hit American carriers. His cautious notes on the 4K TV adoption were partially offset by claims that the PS4 will be (in contrast to the Xbox One) will be a game console above all else.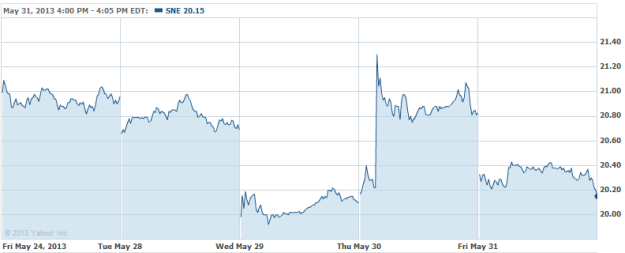 Microsoft (NASDAQ:MSFT): The software company is giving it its all as far as the Xbox One, as it will reportedly be putting $1 billion in investments into game development, both to finance new in-house studios and secure exclusive titles. The One is expected to have 15 Microsoft exclusives in its first year of availability, including eight new titles.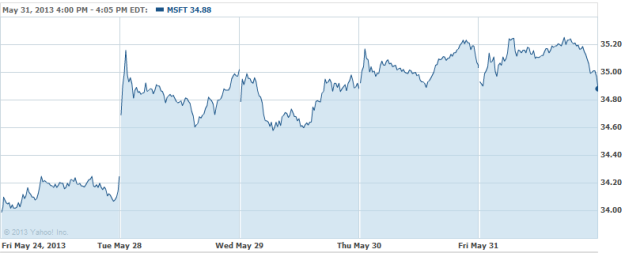 Don't Miss: Sony Seeks Advice on Dan Loeb's Offer.