3 Tech Titans Making Noise: Einhorn Still Bullish on Apple, The Dell-Icahn Debate Goes on, and Citi's Take on Sony
Apple (NASDAQ:AAPL): Apple bull David Einhorn of Greenlight Capital stood behind his optimistic position behind the company. "Our thesis is that [Apple] has a terrific operating platform, engendering a loyal, sticky and growing customer base that will make repeated purchases," he wrote. "Unfortunately, there have been a series of disappointments," he added, given the 17 percent decline that the company experienced in the first quarter.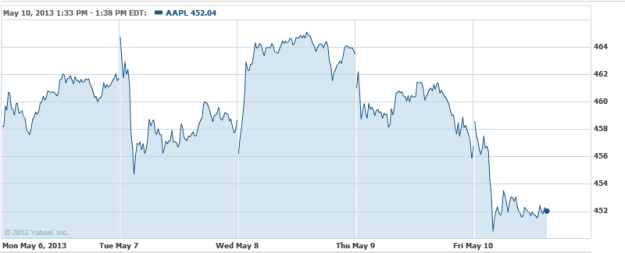 Dell (NASDAQ:DELL): Carl Icahn and Southeastern Asset Management are teaming up to offer an alternative bid for Dell, the latest in a drawn out bidding war for the company's ownership. Icahn, in conjunction with Southeastern, is proposing a bid that would pay shareholders about $12 per share either in cash or in additional shares in the company, and is competing against Michael Dell's bid with Silverlake that pays out $13.65 per share. It's also a significant drop from Icahn's original bid of $15 per share.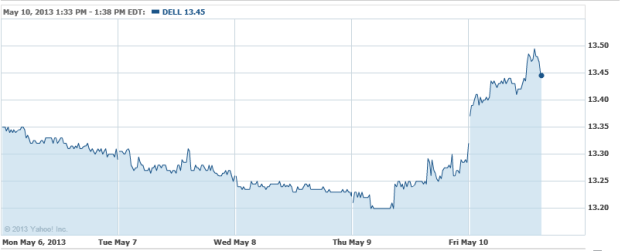 Sony Corp. (NYSE:SNE): Improved full-year guidance helped lift stocks to close above on Thursday, albeit slightly. However, Citigroup maintains that it's only the beginning for the struggling company: "Consensus estimates could move a step higher, given that a TV earnings recovery looks more plausible," the bank said. "We think the market does not currently believe that Sony can grow profit and thus has not factored in profit growth. Accordingly, we think now is probably an ideal time to buy the shares."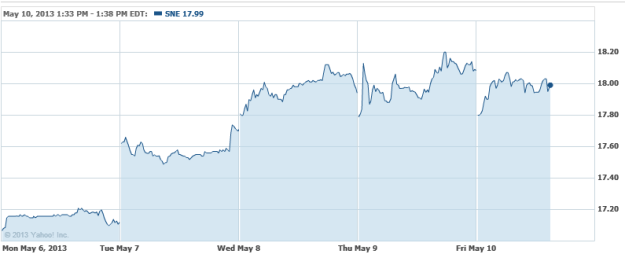 Don't Miss: Will Record Labels Kill The Apple iRadio Goose?