3 Tech Titans Making Noise: Google Bound For Growth, Cisco's Latest Threat, and Dell Wants More From Icahn
Google (NASDAQ:GOOG): Bank of America/Merrill Lynch have raised its price target on Google, as it continues to see numerous 2H13 catalysts for the company including Enhanced campaign rollout, Motorola product launches, YouTube visibility, and traction in product listings ads. It keeps a Buy rating on the shares, and a price target of $950, up from $875.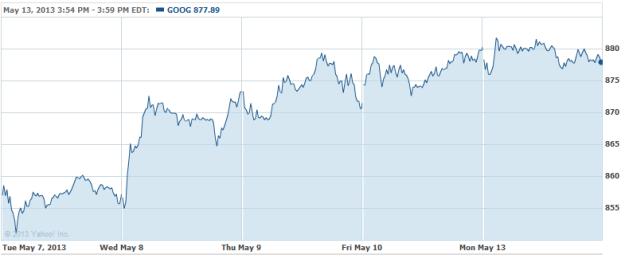 Cisco (NASDAQ:CSCO): The company's Nexus data center switch business is under fire from several companies offering strongly competitive products, notably one from Hewlett-Packard (NYSE:HPQ). HP has made improvements to its data switch, which now includes a "virtual router" which runs on commodity software to offload tasks handled by server virtualization software, a function which Cisco already supports, but now puts the two companies on a more level playing field.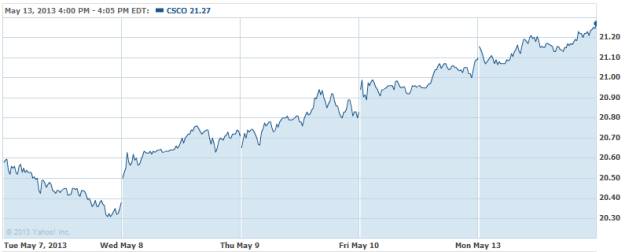 Dell (NASDAQ:DELL): A specialized committee at Dell has written a letter to Carl Icahn, asking for further details on his updated bid for a stake in the company. More specifically, the company is especially interested in how Icahn and his associates intend to finance the venture — which will be interesting, as many believe that Icahn still hasn't figured that tidbit out himself.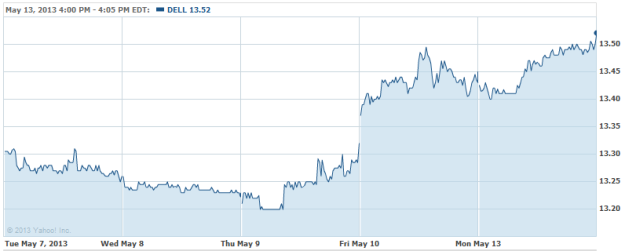 Don't Miss: Who Has the Toughtest Smartphone Glass?