3 Tech Titans Making Noise: Microsoft's Bid For Nook, Sony's First Profit, and Nokia Hedges Its Bet
Microsoft (NASDAQ:MSFT): The software giant has put forth an offer of $1 billion for Barnes & Noble's (NYSE:BKS) Nook Media business, with its respective assets. The same source indicates that plans are in effect to discontinue its tablet line, and push the Nook content to third party partnerships. The relationship between Microsoft and the book seller is not a new one, as Microsoft announced a plan to work on Nook content with Barnes & Noble over a year ago.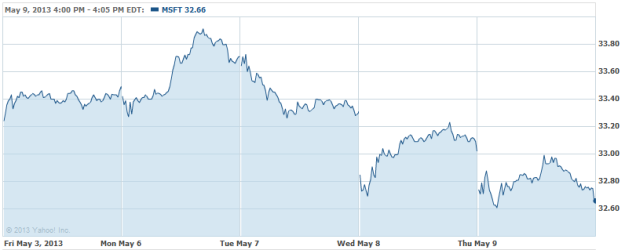 Sony Corp. (NYSE:SNE): Sony has posted its first profit in five years, and beat expectations through one-time gains and the sale of assets. Improvements to the bottom line showed a gain of 43 billion yen, compared to the 457 billion loss in the previous year. A weaker yen gave the company an advantage during the quarter, in addition to its efforts of scaling back and slimming down.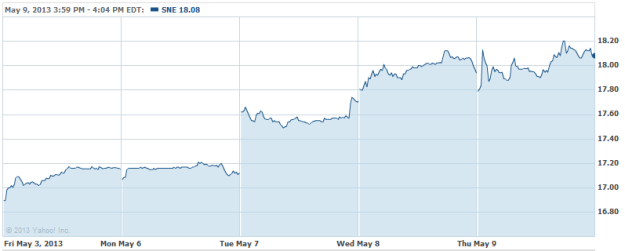 Nokia (NYSE:NOK): Nokia is hedging its bet against its higher-end Windows-powered phones with the new Asha handset, priced at an easily accessible $99. The middle-ranged phone, which sports Internet capability, is Nokia's hope to regain market share that it has lost over the last several years. The Asha puts social applications like Facebook (NASDAQ:FB) and others, as well as a touchscreen into a format that more closely resembles a smartphone, but at about half the cost.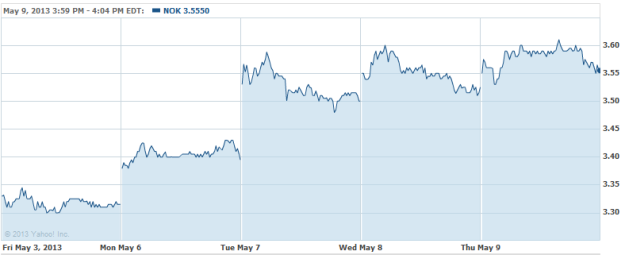 Don't Miss: Is Microsoft Ready for a Turnaround?