3 Tech Titans Making Noise: Misek's Musings on the iWatch, Sony to Review Loeb's Idea, and Amazon Offers Social Gifting
Apple (NASDAQ:AAPL): Jefferies' analyst Peter Misek believes that the speculated iWatch will be more of a hobby line for Apple, but not a full-blown product line for the company. Misek keeps a broad price range of $50-$300 on the device — presumably available in different versions. However, he remains cautious since he does not believe that the greater market will become fully accepting of smart watches.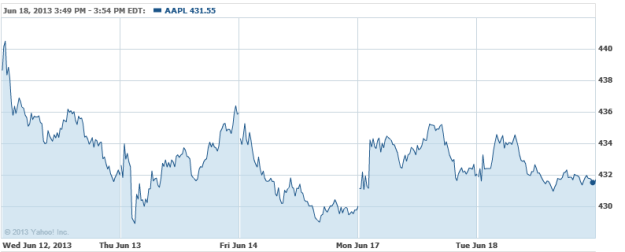 Sony Corp. (NYSE:SNE): Sony has assured that it will review Third Point Capital's Daniel Loeb's proposal, that pitches the idea of the electronics giant spinning off its hugely successful entertainment business after Loeb and his fund increased its position in Sony from a 6.5 percent stake to a 7 percent stake. However, Sony is reluctant to spin off its entertainment arm, as it believes the two businesses — electronics and film — work well together, and have "valuable synergies" according to CEO Kazuo Hirai.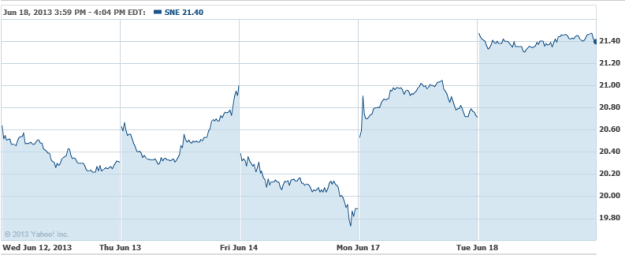 Amazon.com (NASDAQ:AMZN): Starting on Tuesday, Amazon will be launching its Facebook (NASDAQ:FB)-integrated Amazon Birthday Gift, to cash in on the growing trend of 'social gifting.' The service allows users to send a friend whose birthday is coming up one of Amazon's Birthday Gift cards — a virtual gift card credit, if you will — which won't show up for your friend until their actual birthday. The more people who use the service, the greater the amount will grow.
Don't Miss: Should You Add Amazon To Your Portfolio?