3 Tech Titans Making Noise: Yahoo Buys Tumblr, Nokia's Next PureView, and Dell Needs Answers From Icahn
Yahoo (NASDAQ:YHOO): Piper sees Yahoo's acquisition of Tumblr as a step in the right direction, and one that could increase the company's top line growth from its current 1 percent estimate to 2 percent in 2013, and from 5 percent to 8 percent in 2014. However, Piper feels that the deal — a $1.1 billion purchase — is too small to materially change Yahoo's growth rate, and sees the Alibaba IPO as the biggest part of the Yahoo story. It did raise its price target on Yahoo, from $21 to $27, and keeps a Neutral rating on the shares.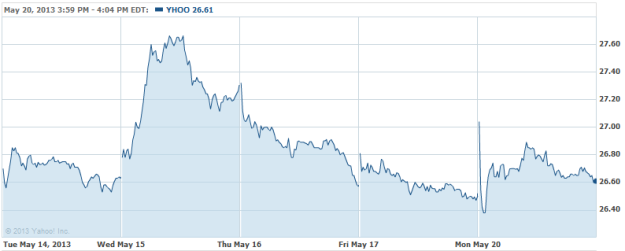 Nokia (NYSE:NOK): The rumor mill is spinning and has turned out a few details about Nokia's new PureView handset, nicknamed the EOS, which is said to boast a 41 megapixel camera. The device will supposedly offer a polycarbonate body, and a display similar to that of the Lumia 920. It will come equipped with a Xenon flash, and a lens cover that opens automatically when the camera app is launched.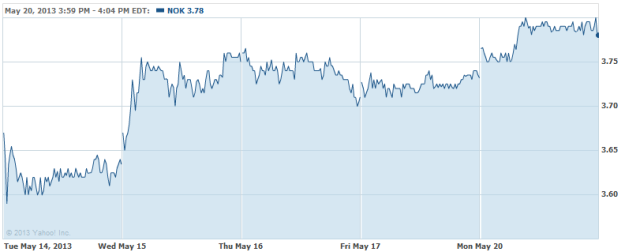 Dell (NASDAQ:DELL): The board at Dell have sent a follow up letter to Carl Icahn and his accomplices, pressing on the need for details on how he plans to finance his revised bid for a majority stake in the company. "Unless we receive information that is responsive to our May 13 letter, we are not in a position to evaluate whether your proposal [is superior to Dell and Sliver Lake's]" the letter read.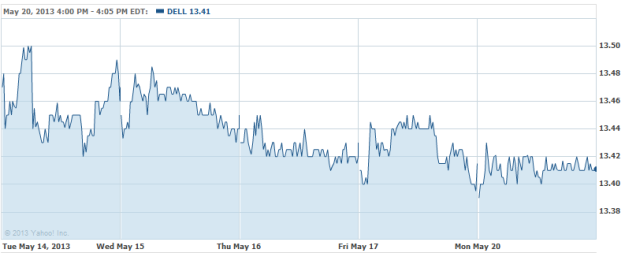 Don't Miss: Dell's Results Were Not Enough, Icahn Wants to Know More.