3 Telecom Stocks Seeing Action: AT&T Shelves Dish Deal, Verizon's New Router, T-Mobile Eyes Sprint
AT&T (NYSE:T): AT&T's CEO Randall Stephenson says that the company is unlikely to launch efforts aimed at buying Dish Network (NASDAQ:DISH), due to the current regulatory environment. Instead, AT&T will likely turn its attention to acquisitions in Europe, where it is already exploring the notion of purchasing British telco-giant Vodafone. A deal between Dish and AT&T was widely speculated as a strategic option for the second largest carrier.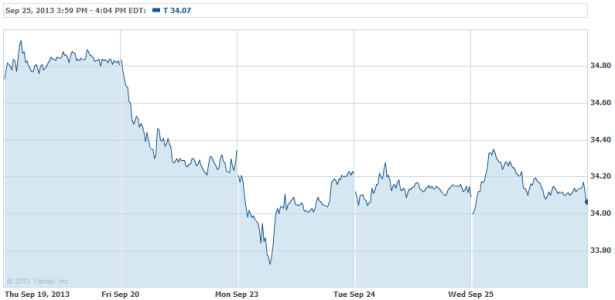 Verizon Communications (NYSE:VZ): Verizon has introduced its new 4G LTE home internet router on Wednesday, which includes WiFi connectivity for up to 10 devices, three Ethernet ports, a phone jack, and is intended to compete with cable's home phone lines and Internet subscriptions. The router costs $50 with a two-year plan, or $200 without a plan.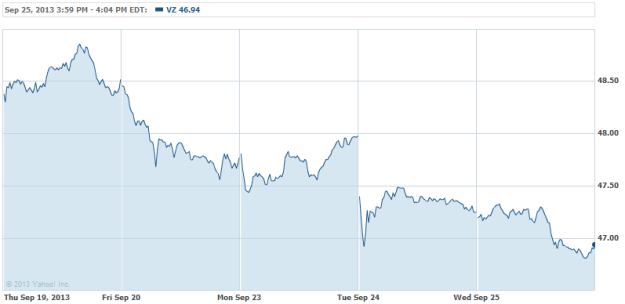 T-Mobile US (NYSE:TMUS): On Wednesday at the Goldman Sachs Communacopia investor conference in New York, T-Mobile's Chief Financial Officer Braxton Carter said that he expects the U.S. wireless market to consolidate further, and gave his support to a potential deal between T-Mobile and Sprint Corp. (NYSE:S). Carter noted, however, that the regulatory environment in the U.S. is tough, as the U.S. government supports the current status in the wireless industry with four major carriers. He said that a deal between smaller carriers, such as T-Mobile US and Sprint would be good for the industry and increase competition against the top two operators in the U.S., Verizon and AT&T.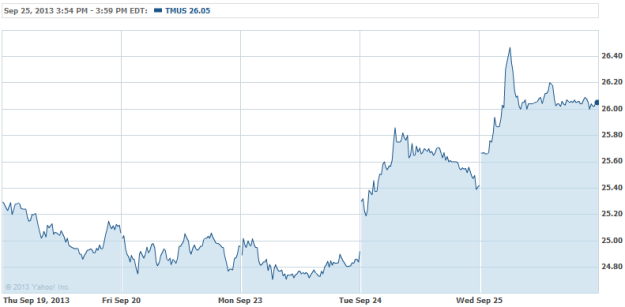 Don't Miss: Nokia's Nose Is Growing: Board Discloses False Info About Elop's Contract