AT&T (NYSE:T): AT&T CEO Randall Stephenson said at a conference that the company was expecting stronger results in mobile business for the second half of the year after adding only 296,000 post-paid subscribers in the first quarter with a net loss of 69,000 subscribers. "I don't think we executed very well in the first quarter. It was a bit disappointing to me," Stephenson said. "You're going to see the second quarter in mobility looking markedly better than the first quarter."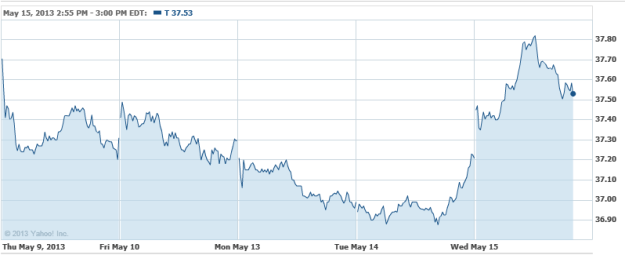 Verizon Wireless (NYSE:VZ): Verizon has warned shareholders that its distributions will be running on the lean side as the carrier focuses more on paying down debt and growing its cash pile for the upcoming spectrum auctions. The comments suggest that Verizon may still be planning to use the distributions as a bargaining chip to get Vodafone (NASDAQ:VOD) to sell its 45-percent stake in the company.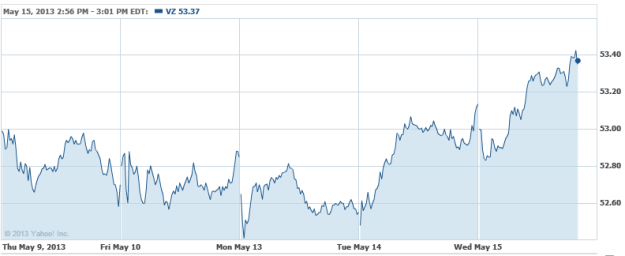 Sprint-Nextel (NYSE:S): Sprint has confirmed that the QWERTY-equipped BlackBerry (NASDAQ:BBRY) Q10 will hit stores later this summer — but virtually no more information than that. It will be the first BlackBerry to take advantage of Sprint's 4G LTE network, as the company opted to skip the Z10, released earlier this year.

Investing Insights: Is This a New Frontier?