4 Apple iPhone 6 Rumors Making the Rounds This Week
Speculation and rumors about Apple's (NASDAQ:AAPL) upcoming iPhone 6 models have been growing as the expected September launch date draws nearer. This week in particular saw several intriguing iPhone 6 rumors emerge. Some of the iPhone 6 rumors circulating this week originated from media outlets that cited their own exclusive insider sources, while other rumors were derived from information that was posted on the Internet by anonymous supply chain leakers. Here are four major iPhone 6 rumors making the rounds this week.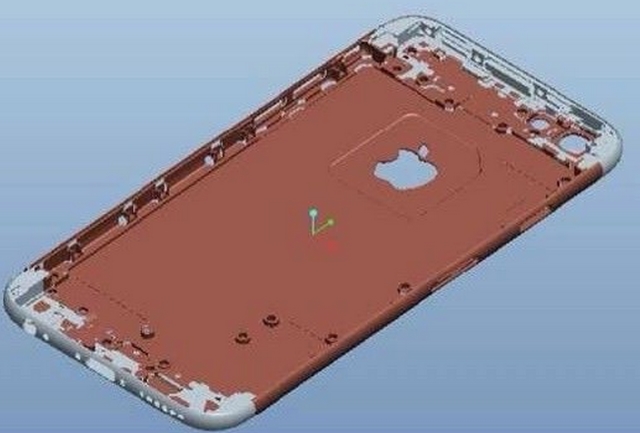 1. New iPhone 6 renderings reveal screen size
The source: A series of renderings that appeared to give the dimensions for Apple's 4.7-inch iPhone 6 surfaced on China's Wei Feng website. Although the renderings were technically posted last Saturday, the leak was not widely reported until early this week. The website claimed that the renderings were obtained from "informed sources." Several industry watchers believe the renderings may have been leaked from a Foxconn facility. Assuming the renderings are genuine, it appears that one of the iPhone 6 models will be 138 millimeters (5.43 inches) long and 67 millimeters (2.63 inches) wide, which would give the device enough surface area to feature a 4.7-inch screen.
Besides revealing the dimensions for one of the iPhone 6 models, the renderings also showed several other design changes, including rectangular volume control buttons, a power button on the right hand side, and a circular flash aperture. The renderings also appeared to show a cutout of an Apple logo, which suggests that the next-generation iPhone could include an illuminated logo on the back casing.
The background: In January, The Wall Street Journal cited insider sources that reported that Apple's upcoming iPhone 6 would be available in two larger screen sizes. According to the sources, one model will feature a screen size larger than 4.5 inches and the other will have a phablet-sized screen that is larger than 5 inches. Other media outlets have reported similar rumors and most sources peg the screen size of the smaller model at around 4.7 inches, while the larger-screen model is believed to feature a screen size around 5.5 or 5.6 inches. It should also be noted that the latest leaked renderings are similar, but not identical, to renderings that were posted on UkrainianiPhone last month.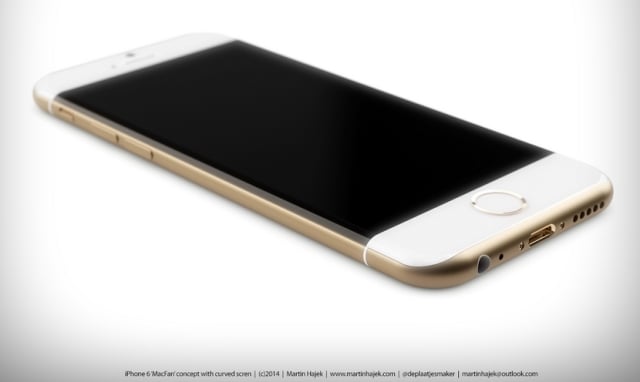 2. The iPhone 6 will include an NFC chip
The source: Like many other Apple rumors, this one arrived courtesy of an unnamed insider source that spoke with the media. According to "a source close to the matter" cited by BrightWire, Apple's iPhone 6 will include a payment function based on Near Field Communication (NFC) technology. The source also reported that Apple has reached a deal with China UnionPay that will allow users to make mobile payments with their iPhones on the more than 3 million "QuickPass" point-of-sale machines in the bankcard association's network.
The background: Although several other smartphone makers have embraced NFC technology, Apple has yet to use the wireless technology in any of its own devices. However, an NFC-enabled iPhone 6 would allow the Cupertino-based company to quickly establish an expanded mobile payments service based on the widely used wireless protocol. Earlier this year, The Wall Street Journal reported that Apple executives were meeting with various industry leaders to discuss the implementation of a new type of mobile payments service. Apple is well-positioned to create such a service due to its almost 800 million iTunes accounts, the majority of which are linked to credit cards.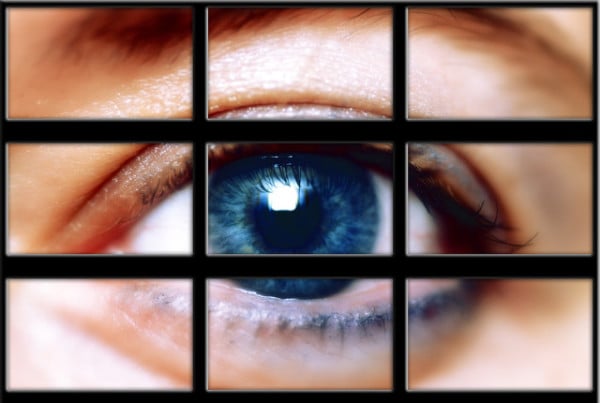 3. Apple testing higher resolution display for iPhone 6
The source: According to 9to5Mac's exclusive insider sources, Apple is testing a 1704 X 960 resolution display for the larger screen sizes of the iPhone 6 models. This means that the 4.7-inch iPhone 6 display would have a pixel density of 416 pixels-per-inch (ppi), while the 5.5-inch display would have a density of 356 ppi. In contrast, Apple's current flagship device — the iPhone 5S — has an 1136 X 640 resolution display for a pixel density 326 ppi.
The background: As noted by 9to5Mac, Steve Jobs established the 300 ppi threshold as the ideal pixel density for Retina quality displays after claiming that 300 ppi is the limit of human perception. However, assuming that Apple decides to use the 1704 X 960 resolution display for its next-generation devices, the iPhone 6 will have even sharper images and text than the current iPhone 5S.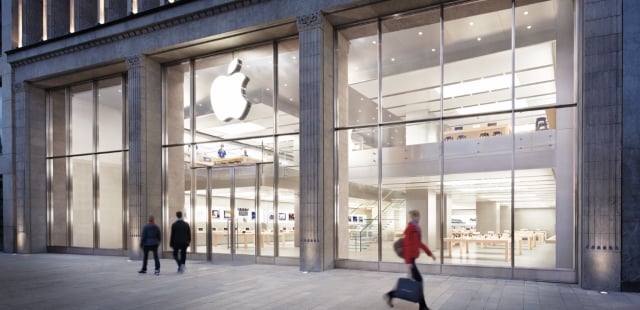 4. Apple Store vacation restrictions for September confirm iPhone 6 launch
The source: According to German website iFun.de via Apple Insider, the Cupertino-based company has already implemented restrictions on when its retail store employees can take time off in September. This suggests that Apple's next iPhone iteration will arrive in Apple Stores during the usual launch month of September.
The background: This is not really surprising news, since Apple has been launching its new iPhones in the fall since the release of the iPhone 4S in 2011. However, a report from Taiwan's Economic Daily News via Reuters from earlier this month had suggested that the 4.7-inch iPhone 6 model would be released a month earlier in August. However, the information from the German website appears to contradict that rumor.
More from Wall St. Cheat Sheet:
Follow Nathanael on Twitter (@ArnoldEtan_WSCS)