4 Gaming Rumors and Leaks: 'Battletoads,' 'Uncharted' Date, and More
Sometimes it seems like the video game industry is as leaky as a sieve. Not all leaks and rumors come true, but enough of them do that it's worth looking at what tasty tidbits are unearthed each week. And just like clockwork, four big, exciting video game rumors and leaks have drifted into the ether over the past few days. Below, we run down the Internet's hottest leaks and rumors, and try to determine how likely it is that they're true.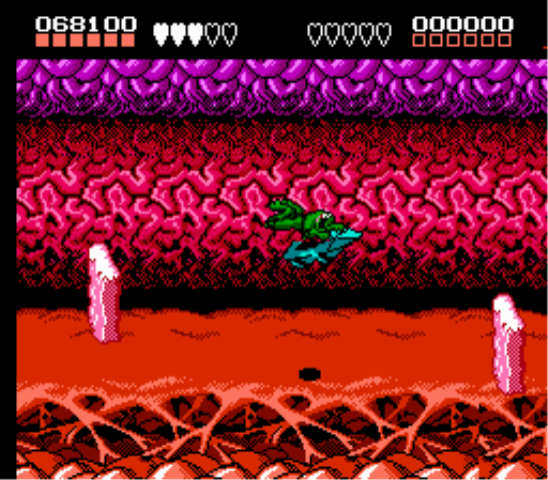 1. Is a new Battletoads game in the works?
The original Battletoads is both famous and infamous. It's a 1991 NES game that sports some terrific beat-'em-up action and stars anthropomorphized toads that are clearly inspired by the Teenage Mutant Ninja Turtles. It's great fun until the difficulty spikes so high that it becomes impossible to progress unless you have superhuman reflexes. The game is among the most challenging titles ever released.
In 2002, Microsoft bought Rare, the developer behind the franchise. Rare has been working on a top-secret project lately, with few hints as to what it might be. Then, on January 21, Xbox head Phil Spencer gave a presentation while wearing a Battletoads shirt. When asked by Polygon about the shirt, Spencer said, "I don't think I've ever worn a t-shirt that's been a complete head fake. I don't think I have … have I? I wouldn't do that." If it's not a fake-out, then it surely must indicate a resurrection of the Battletoads franchise — right?
2. Justice League footage leaks
Usually, when a game gets cancelled, the general public is left in the dark regarding what the game might have been like to play. Thanks to some recent leaked footage of Batman fighting Superman, however, we now have an idea of what would have been in store for us with Justice League, a superhero fighting game that was cancelled in 2010.
The brawler was attached to a Justice League movie that was also scrapped, but it looks like developer Double Helix had put plenty of work into the game before it met an untimely end. Fans of DC superheroes don't need to fret: In 2013, those same heroes starred in a fighting game called Injustice: Gods Among Us. That game was released, and you can buy it right now.
3. Is this the release date for Uncharted 4?
The upcoming PS4 title Uncharted 4: A Thief's End promises to be one of the biggest games of the year. Assuming it's like the previous three installments, it will be full of treasure hunting and gunplay. So far, however, developer Naughty Dog hasn't offered a solid release date beyond "TBA 2015."
Walmart may have spilled the beans. If you go to Walmart's listing for the game at the time of this writing, it says the game will ship on Saturday, October 31.
Before you get your hopes up, there's a good chance that this is just a placeholder date. After all, games are almost always released on Tuesdays. That said, for a game as big as this, it will almost certainly be released before Black Friday, which lands on November 27 this year. If it doesn't come out October 31, it will probably launch sometime in November.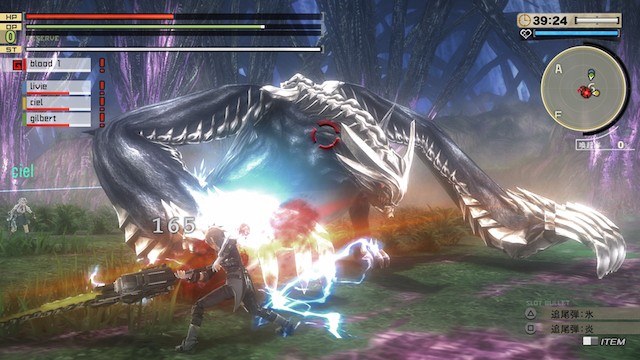 4. Is God Eater 2: Rage Burst coming to the West?
In Japan, Monster Hunter is about as popular as games get. It's a series about hunting sizable beasts and using their item drops to improve your weapons and gear, which lets you hunt bigger monsters for bigger rewards. That feedback loop is highly appealing and works great on the handheld and mobile gaming devices that are so popular in Japan. When anything becomes popular, clones are not far behind.
One of the better Monster Hunter-like titles is God Eater 2: Rage Burst, a PS Vita game that is popular in Japan but hasn't made its way to the West. It seems that may be about to change if a recent trademark by publisher Bandai Namco is any indication. NeoGAF member Ekim reports that the company has trademarked the phrase "Rage Burst" in Europe, which probably means the game is getting an English localization and will be coming out in both Europe and the U.S. before too long.
Follow Chris on Twitter @_chrislreed
Check out Tech Cheat Sheet on Facebook
More from Tech Cheat Sheet:
Want more great content like this? Sign up here to receive the best of Cheat Sheet delivered daily. No spam; just tailored content straight to your inbox.