4 New Video Game Rumors: 'Destiny,' 'Rock Band,' and More
Anytime you have something as big as the video game industry, you're going to have some leaks. Unverified information about games and hardware come out of a variety of places, but they all surface on the Internet. Just like clockwork, four big video game rumors have drifted into the ether recently. Below, we run down the Internet's hottest leaks and rumors, and try to determine how likely it is that they're true.
1. Have Destiny's DLC plans for 2015 leaked?
With the 10-year plan Gamespot noted, Destiny is a game that keeps on giving. The idea is for a new installment to come out every couple of years, with plenty of DLC sprinkled between to keep gamers coming back for more. Fans always like a look ahead to see what's coming down the pipeline, and it looks like 2015's DLC may have just leaked.
The site OnlySP has posted a photo allegedly taken at an internal meeting at developer Bungie's offices. It's blurry, but it seems to list several unannounced, upcoming pieces of DLC, including "House of Wolves" and "Comet: Plague of Darkness." The people at VGLeaks have better eyes than I do, and have put together a more detailed list of what's shown in the picture.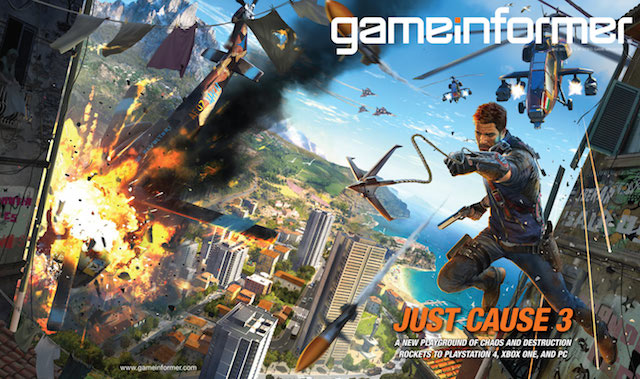 2. Is a Just Cause 3 trailer coming soon?
The Just Cause games fit somewhere between Grand Theft Auto and Saints Row when it comes to realism in an open-world environment. Unlike GTA, which generally keeps things in the vague realm of reality, Just Cause lets you do all kinds of wild action movie stunts, but it never veers into seriously outlandish material, like Saints Row does.
According to Metacritic, Just Cause 2 has been well received since it launched in 2010, so it's high time for another dip in the open game world. The sequel seems to be well on its way, according to a tweet from Just Cause 3 community manager Petra Opelova, who said, "Today is a video editing and gif creating day (my fav day). #JC3 footage looks stellar. Can't wait for the trailer to be out!" Which pretty much means we can expect to get a glimpse of the upcoming game soon.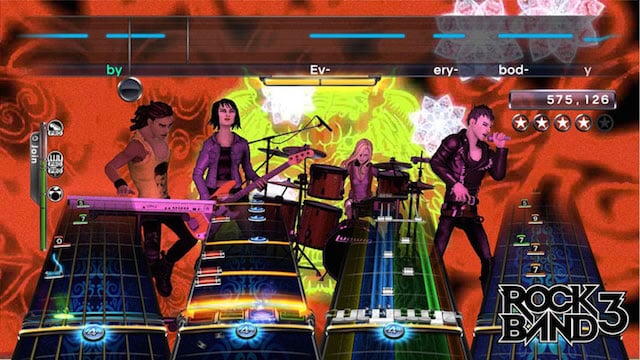 3. More next-gen Rock Band hints appear
Last week, I speculated that developer Harmonix might be testing the waters for a new Rock Band game for current-gen consoles. This idea was based on the company's surprise release of three new downloadable songs for the game after a nearly two-year dry spell.
Another hint has appeared this week in the form of a survey Harmonix released on Twitter for fans of the series. It asks questions about how much respondents played Rock Band in the past and what they would look for in a new Rock Band game. I'm no fortune teller, but it's looking more and more like music games are gearing up for a comeback.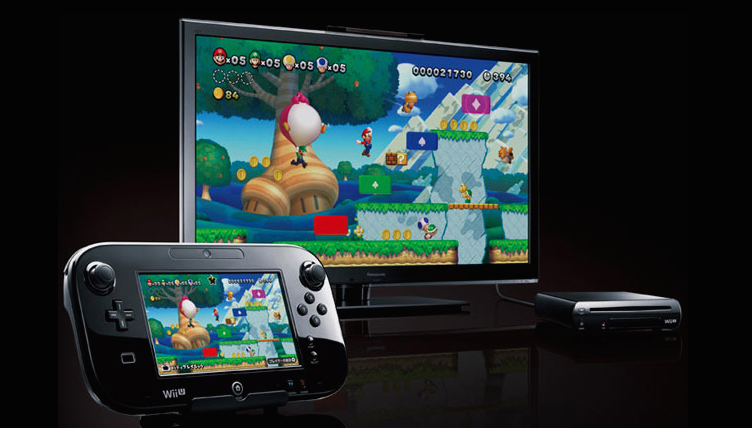 4. Maybe the Wii U isn't doomed?
The common perception is that the Wii U is probably a failed console, as it doesn't seem to have a prayer of catching up to the Xbox One and PlayStation 4. It's only a matter of time before Nintendo announces its successor — probably one that will be better able to compete power-wise with the current competition. (For reference, the Wii U is about as powerful as an Xbox 360 or PlayStation 3, which plays a big part in why third-party developers aren't making games for it). However, the Wii U has shown a few recent signs of life.
According to a recent Game Developers Conference poll reported on by Polygon, the percentage of developers planning to release a Wii U game increased in 2014. In 2014, 6% of respondents said they planned to release a game on Wii U, while in 2013 only 4% had similar plans. Also, Nintendo says its Wii U hardware sales were up 29% compared to 2013. Those numbers may not sound like much, but if more games come out for Wii U, they could delay the console's ultimate end.
Follow Chris on Twitter @_chrislreed
Check out Tech Cheat Sheet on Facebook!
More from Tech Cheat Sheet:
Want more great content like this? Sign up here to receive the best of Cheat Sheet delivered daily. No spam; just tailored content straight to your inbox.