4 Tech Stock Stories to End the Trading Week
Facebook Inc. (NASDAQ:FB): Closing price $51.24
Facebook confirmed to Business Insider that it has again commenced testing a mobile ad network that would employ Facebook data to place ads on non-Facebook apps on mobile phones. The firm previously tested such a network but abandoned the effort in December. The new move occurs concurrently with Twitter's recent plan to generate revenue from ads served in off-Twitter mobile ad networks.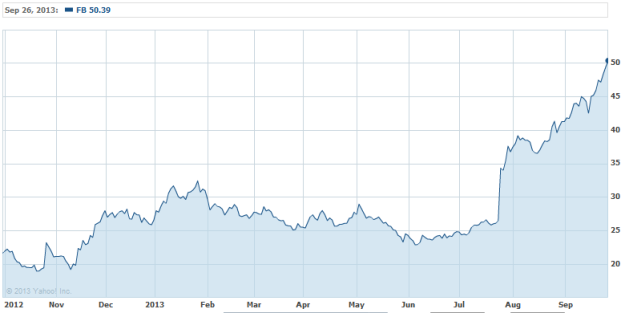 Intel Corp. (NASDAQ:INTC): Closing price $22.98
Recon Instruments, the tech firm behind the world's first consumer heads-up displays for sports, reported that Intel has made a significant investment in the company. The funding will back Recon's product development, marketing, and world sales expansion. Recon Instruments should also benefit from Intel's expertise in manufacturing, operations, and tech.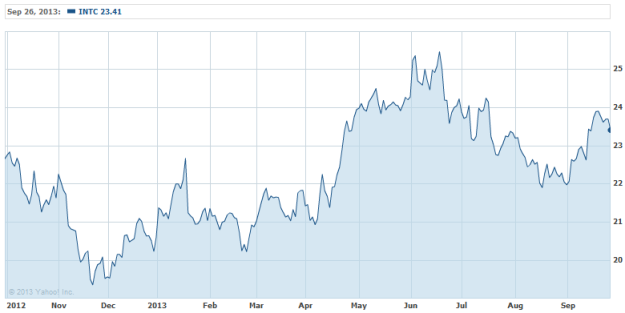 Vodafone Group PLC (NASDAQ:VOD): Closing price $35.00
South Africa's No. 1 wireless operator is poised to enter negotiations to buy the Internet provider Neotel Pty Ltd., according to Bloomberg source, who also related that the carrier is in discussions to acquire Tata Communications Ltd.'s closely held South African division for more than $502 million. Vodacom, which is 65 percent owned by Vodafone Group, is increasingly centered on small- to medium-size business customers and expanding data services through which to outweigh falling revenue from its domestic voice division.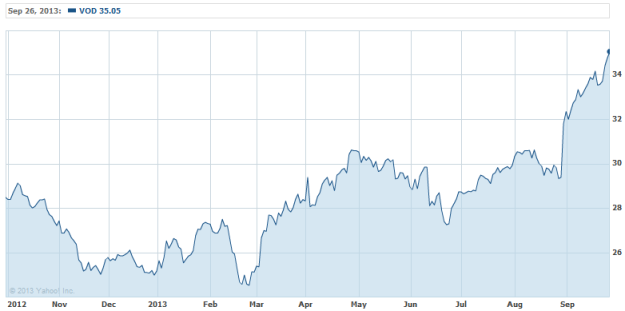 EMC Corp. (NYSE:EMC): Closing price $26.07
On Friday, EMC announced that Chirantan Desai joined the corporation as president of its newly formed Emerging Technology Products Division. In this position, Desai will report to EMC President and Chief Operating Officer David Goulden. The new division will develop and introduce new products and grow new businesses based on emerging technologies, with a special emphasis on disruptive technologies.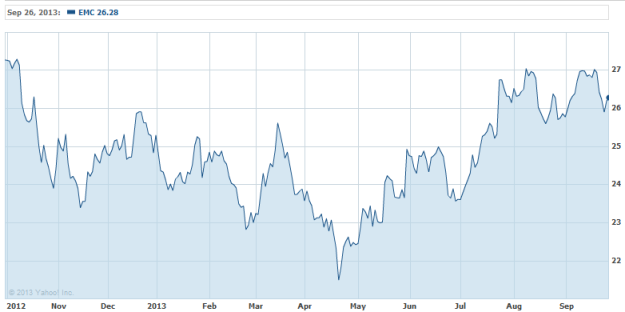 Don't Miss: Is the Recovery Finally Reaching Main Street?