5 Biggest Games Launching This Week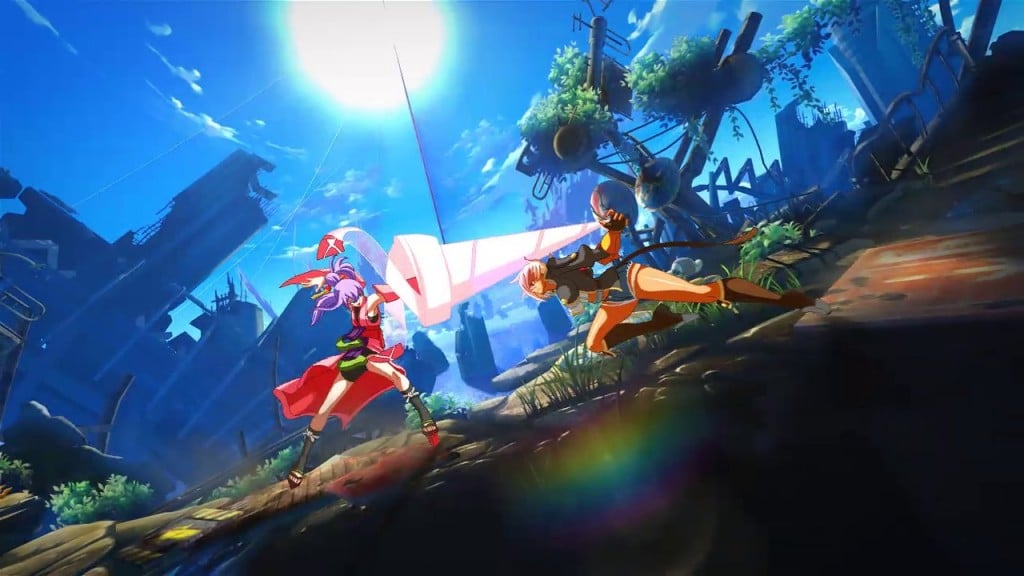 Next week might not bring any major blockbuster video games, but it will bring a little something for everyone. Whether you're looking for a new entry in a terrific racing series, hyper-fast fighting action, or a game based on the upcoming Transformers movie, these titles are primed to launch. All in all, it promises to be a fine week for gamers of just about all stripes.
BlazBlue: Chrono Phantasma
June 24 (PS Vita)
This game came out a few months ago on the PlayStation 3, but now it's gearing up on the Vita for some on-the-go action. For those unfamiliar with BlazBlue, it's a series of no-holds-barred anime fighting games that dates back to 2008. The characters sport oversized weapons and come at each other while heavy metal music blares in the background. The action is so fast-paced and intense that even blinking is ill-advised. This installment of the series adds seven new fighters to the mix, plus an "Overdrive" mechanic that pumps up your attack power when initiated. If you want to take crazy action on the go next week, BlazBlue is your best bet.

XBlaze Code: Embryo
June 24 (PS Vita, PlayStation 3)
As the title subtly implies, this game takes place in the BlazBlue universe, but 150 years prior to Chrono Phantasma – which puts it in the year 2050. Instead of the maniacal action of a fighting game, however, XBlaze Code: Embryo is a visual novel, so you'll spend most of your time reading text and gathering information to progress through the story. If that doesn't sound very exciting, check out the story: The game focuses on a seemingly normal high school student who, according to the PlayStation blog, becomes the target of "secret organizations, renegade mages, homicidal maniacs, and curry obsessed co-workers." No knowledge of the BlazBlue universe is required, so any gamers (or readers) can enjoy this title.

Transformers: Rise of the Dark Spark
June 24 (PlayStation 3, PlayStation 4, Xbox 360, Xbox One, Wii U, Nintendo 3DS)
These days, it's rare for a major summer blockbuster movie to come out without a tie-in video game released across all platforms as well. This summer, Transformers: Rise of the Dark Spark is the licensed game for the Michael Bay movie Transformers: Age of Extinction. The game lets you play here on Earth, but eventually shifts the action over to Cybertron, the planet of the Transformers. With over 40 playable characters, four-player co-op multiplayer, and the ability to transform between a robot and a vehicle on the fly, this might be the perfect game for any fans of the series to play.

Grid Autosport
June 24 (Xbox 360, PlayStation 3, PC)
Traditionally, there are two types of racing games: simulators and arcade racers. Simulators try to deliver a realistic driving experience with real cars that handle just as they would in real life. Arcade racers, on the other hand, embrace the "game" aspect of the genre, and aim for super speeds, power-ups, and kinetic crashing action. The critically acclaimed Grid series is somewhat unique in that it straddles the line between the two sub-genres. The latest installment comes with five distinct modes, each with its own handling model, from street racing to endurance runs and drifting competitions. If you've been starved for a good racing game, this is one to check out.

Valiant Hearts: The Great War
June 25 (PlayStation 3, PlayStation 4, Xbox 360, Xbox One)
If splashy action isn't your cup of tea, you might enjoy Valiant Hearts: The Great War. This game is set during World War I, and stars four characters scattered across Europe who eventually come together. The story is somber and personal, with many moments of quiet beauty. Adding to the effect are the graphics, which are illustrated with beautiful hand drawn and painted art, like a comic book for adults. With side-scrolling gameplay and a lots of environmental puzzles to solve, Valiant Hearts might not be for everyone, but it looks like one of the most interesting games to land next week.
More From Wall St. Cheat Sheet: