5 Biggest Video Games from Last Week: No Let-Downs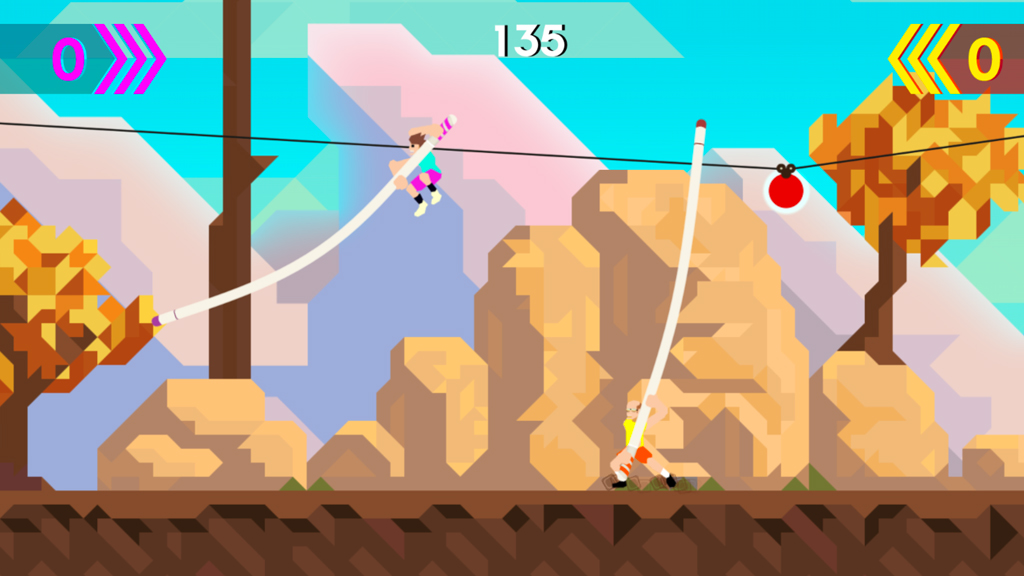 It's time for a review roundup of all the biggest video games released last week. Whether you like colorful physics games or local multiplayer with a group of buddies, last week's game releases had something to offer — and chances are, it was pretty good.
Sportsfriends
(PlayStation 3, PlayStation 4, PC)
Consensus: Generally Favorable
Most games that have multiplayer modes nowadays have a clear focus on the online experience. Not Sportsfriends. In fact, this compilation of four mini-games requires you and your friends to be sitting in the same room, in front of the same TV.
That's both a good thing and a bad thing. It's good because it encourages you to have friends over, but it's bad when no one's around and you want to play a game. GamesRadar also warns that, "To really get the full Sportsfriends experience, you need four standard [controllers], four Move controllers, and four real human beings holding them." However, if you have that setup, GameSpot says that, "Sportsfriends is great in large part because of its simplicity, which allows just about anybody to play its games, even if they have little or no prior experience with video games."

Bound By Flame
(PlayStation 3, PlayStation 4, Xbox 360, PC)
Consensus: Mixed or Average
Here's a action role-playing game with an interesting premise. In Bound By Flame, you play as a mercenary who's been possessed by a flame demon, and you must protect a group of mages in order to save the world from seven Ice Lords. Unfortunately, critics agree that the game never quite rises to the level of other popular action RPGs games like Dark Souls II.
Polygon says that, "Bound by Flame's dark fantasy draws clear inspiration from the adult themes of popular franchises like Game of Thrones and The Witcher. But its approach to that supposed maturity quickly proves itself just as shallow as its approach to gameplay." Game Informer was more charitable in its take, saying that, "Precise combat and plenty of of customization make it more fun — and more challenging — than it first appears." But for the most part, as US Gamer says, the game is "a number of good ideas poorly crafted into a final product."

Republique: Metamorphosis
(iPhone, iPad)
Consensus: Generally Favorable
Republique: Metamorphosis is an ambitious stealth game that takes place in a stronghold controlled by a totalitarian government. You play as a rebellious hacker who taps into the game's ubiquitous video cameras and helps a prisoner named Hope escape. Yo do that by watching guard movements and directing her where and when to move in order to remain undetected. The second episode is a winner, according to most critics.
One addition is a new kind of enemy who, unlike the rest, doesn't follow a pattern of movement. Eurogamer found this to be a particularly inspired addition, saying that, "The knowledge that there's a chaotic element which can enter the mix really amplifies all that is good about stealth gaming." Polygon is also quite taken with the game, concluding that, "Metamorphosis improves subtly on the stealth mechanics, making for a smoother experience that better allows Republique's narrative and fascinating world to shine."

Outlast: Whistleblower
(PlayStation 4, PC)
Consensus:Generally Favorable
Outlast was a survival horror game based in a secretly operating mental asylum that's full of all manner of terrifying images and frights. Although it was a nightmarish experience, the game's five-hour length left people wanting more. Enter Whistleblower, a two-hour expansion that brings players back to the Mount Massive Asylum for one last hurrah.
IGN was underwhelmed by Outlast: Whistleblower, and said that, "If subverting expectations is a core tenant of horror, Whistleblower drops the ball by making every second of your adventure feel like déjà vu." The Escapist, on the other hand, loved the expansion, saying that, "Outlast: Whistleblower isn't quite as memorable as its parent game, but nonetheless provides plenty of grisly encounters and tells a more complete story." Overall, most critics liked it.

Peggle 2
(Xbox 360)
Consensus: Generally favorable
Peggle 2 has been available for the Xbox One for a few months, but last week it released to a much wider audience on Xbox 360. The game is kind of like Pachinko on The Price is Right. Each level has a collection of blue pegs and orange pegs. You shoot balls at the pegs, and each one they touch disappears. The goal is to eliminate all of the orange pegs before running out of balls, and while racking up as high as score as you can.
The general opinion is that Peggle 2 is very fun, but doesn't branch off in enough new directions from the original. IGN calls the game's presentation "cheerful" and "vivid," and really enjoys the new Peggle Masters, who give you special power-ups as you play. Kotaku sums it up pretty well: "It's more Peggle, only prettier."
More From Wall St. Cheat Sheet: