5 Gadgets From Last Week: Kegel Controller, Bulletproof Smartphone
There were a few oddities in the past week's batch of gadget news. Crowdfunders took the spotlight with oddities that sought to help prevent urinary incontinence, losing your stuff, and getting up to turn off the lights. But the gadget news last week didn't quite end there. The military has plans to leverage 3D printing machines beyond making cute trinkets and Samsung may be able to add "bulletproof" to the list of specs for one of its Galaxy smartphones.
Check out all the gadget news that hit last week.
Smartphone stops bullet
Smartphone companies are always trying to make their devices more rugged or waterproof—we've all seen the spider-cracked phones on the street or subway. But Samsung's Galaxy Mega 6.3 may just get the award for rugged smartphone of the year. This smartphone stopped a bullet, saving a man from what could have been a fatal wound. The phone was destroyed in the process, perhaps Samsung will send him a replacement for all the free publicity.
The gun was drawn after a man named Han found a wallet on the streets of Taiwan. Han remarked, jokingly that there would be free beer. But the wallet's owner took it seriously, pulling out his gun and firing at Han who had pulled out a sickle to defend himself.


Like Temple Run but with pelvic floor muscles
Kegel or pelvic floor exercises aren't the most fun activity—you just sit there relaxing and contracting your pelvic muscles. It's a boring, but necessary exercise especially for women who just gave birth, as their pelvic muscles have been left stretched and weakened. Linkcube Studio wants to make those 20 minute pelvic floor workouts more enjoyable with its Skea controller. That's right, use your Kegel muscles to control a game on your iOS or Android smartphone called Alice in Continent. The leader of the group, Tom Chen, got the idea after his wife gave birth to their child. She began having incontinence issues (hence the name of the game) from not doing her exercises, so Chen began development on a fun way his wife could stay healthy and exercise her pelvic floor muscles.
The product is not on the market yet, but is seeking funding from backers. Their goal is $38,000 to help with production. If you back the project for $85 you can "reserve" the Skea for yourself (provided it reaches funding goals).


Smart Lights
Turning on the lights is a pretty big first-world issue, from trying to work the switch when your hands are full to arguing with your significant other as to who is going to get out of bed to turn the switch off. One man understands your pain, and has developed a solution: the Vocca voice-controlled light. It's a socket that screws into a light fixture like a light bulb and then you screw the light bulb into the Vocca. You can set the Vocca to turn on with voice commands and even program it to turn on at certain times of the day or depending on the proximity of your smartphone through the dedicated mobile app.
The Vocca isn't on the market just yet, though. It's currently looking for $40,000 worth of funding through Kickstarter. If your interested you can "reserve" a Vocca by backing the project for $39, provided it meets funding goals in the set time-frame.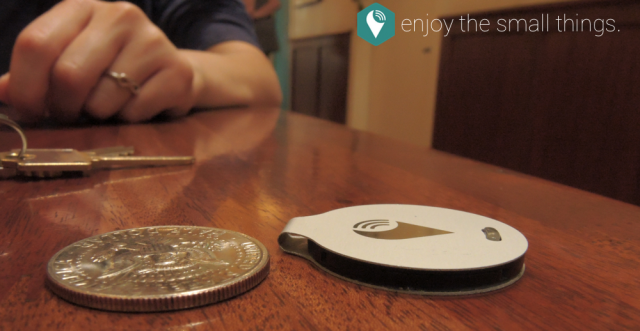 Track your keys
Always losing your keys? Wallet? Smartphone? The TrackR bravo is the latest little tracking gizmo and it's only the size of a quarter. It fits in your wallet, hangs off your keys, or attaches it to the TV remote. Ping the device you're searching for through the dedicated app and the alarm will sound, helping you to locate the misplaced item. It also works in the reverse, press the button on the TrackR bravo to ping your phone to ring.
The device utilizes Bluetooth, so the TrackR has a limited range to ping the item in question. However, if something is lost, you can send out a notification to the TrackR network. Any one that comes within range of your lost TrackR item with their phone will send a GPS location to you.
The TrackR bravo needs funds, and is asking for backers to give through IndieGoGo. It has already surpassed its goal. You can still back the product and "pre-order" the device for $29.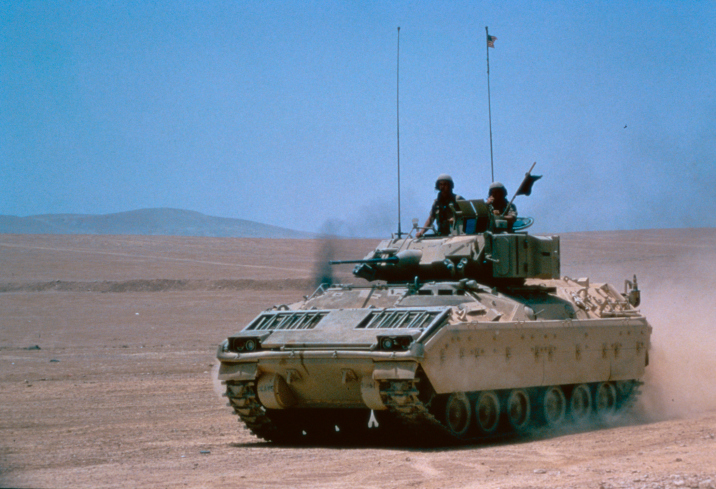 3D Printed Warheads
Developers have been showing off 3D printers that can sculpt things out of ice cream and other materials. Big online retailers are also considering how they can monetize the 3D printing market to their advantage—Amazon has already opened up its 3D printing store. But some are looking beyond consumer trinkets and to military uses.
The US Army want to leverage the 3D printing platform to help with warhead production. This method could help reduce costs in the field to customize needed parts for weapons. "The real value you get is you can get more safety, lethality or operational capability from the same space," said materials engineer James Zunino.
More from Tech Cheat Sheet:
Want more great content like this? Sign up here to receive the best of Cheat Sheet delivered daily. No spam; just tailored content straight to your inbox.