5 Gadgets This Week: Apple Watch, Selfie Brush, Adaptable Architecture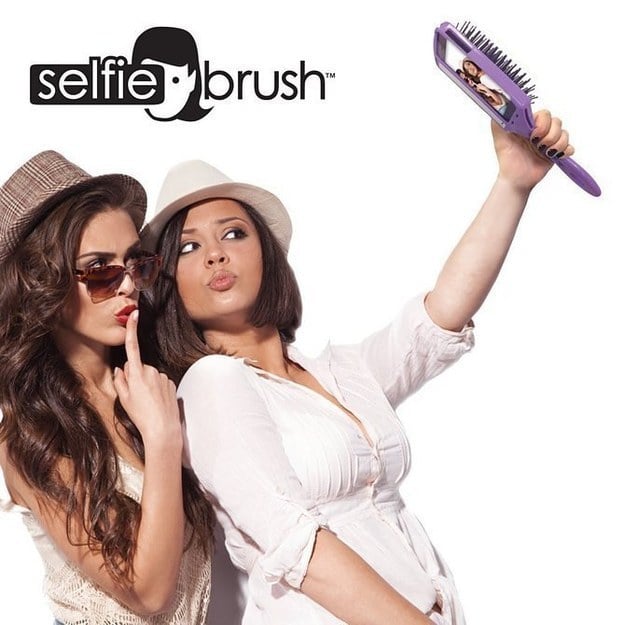 Apple's conference took the spotlight away from a lot of interesting gadget announcements and breakthroughs this week, but speculation surrounding the "iWatch" and new iPhones are finally over. While Apple was trying to innovate the smartwatch, students in Barcelona were unveiling their concept for adaptable architecture, and Intel was putting its own unique touches on a new laptop prototype it showed off at IDF 2014. Check out the full list of gadgets and innovations that were announced this week.
Selfie Brush
The selfie crossed the line a long time ago, but it's still going strong and there are people who would try to monetize its popularity. The Selfie Brush is a prime example.
The concept is simple enough. Take your smartphone and place it into the back of the brush where you have a small mirror and your smartphone's screen to make sure your duck face is at its best. The expectation is that you'll use this brush as your smartphone's case. The handle allows you to hold your phone up a little higher to take photos, protects your device in your purse, and make calls by using the brush's handle to hold the phone. It's a brush, smartphone case, and selfie enhancer all in one, and it only costs $19.99.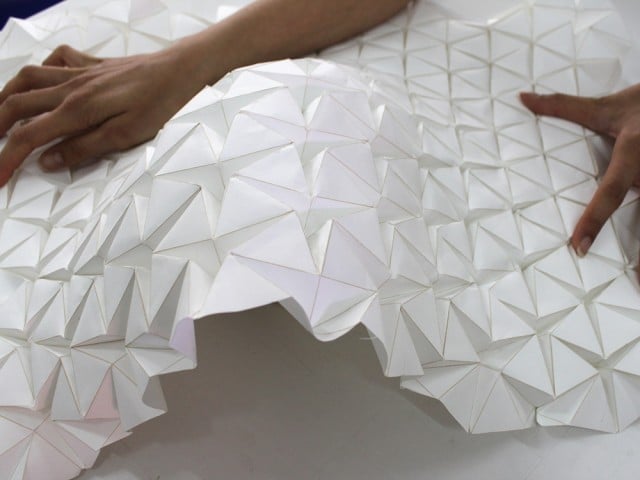 Adaptable Architecture
Energy-efficient buildings are part of the future. We're connecting our homes and office spaces with devices to moderate the temperature and creating materials to help insulate against heat and cold. Shape-shifting structures that respond to heat could very well be the next step in this evolution and would give new meaning to the word "smarthome."
The structures we live in are rigid and stable, but what we gain in security we lose in adaptability. Wired reported on a team of students at Barcelona's Institute for Advanced Architecture of Catalunya that have developed a prototype for an adaptable house that morphs depending on the environmental factors surrounding the structure. The structure would expand or collapse based on the temperature, humidity, and amount of light to help keep your home's climate regulated without wasting energy. The material will become flexible enough to alter its shape, but then become rigid. It's able to repeat this process over and over.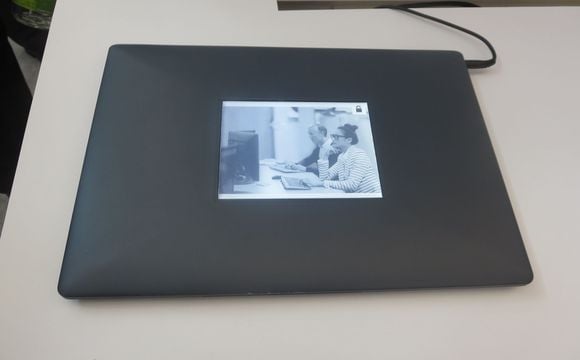 Dual-screen laptop
Intel has been showing off a laptop prototype at IDF 2014 that has a second screen embedded on the lid. The notebook's clamshell design has seen little innovation over the years with the exception of thinner and lighter chassis. Could this extra panel help shake things up?
The additional screen is an e-ink display, so it won't eat away the battery life (there's a reason why Kindles can go 8 weeks between charges). Even some smartphones have been trying to harness the power of dual-screen technology. The prime example of this concept is the YotaPhone, which wields a low-powered e-ink display on one side and traditional LCD screen on the other.
This concept applied to laptops could allow users to personalize the exterior with a unique photo or design, and also has applications to improve productivity. Users could get a bird's-eye view of email, Twitter, or calendar alerts, depending on what information is on a more need-to-know basis. Ultrabooks boot up at a moments notice, but it's rather convenient not to have to crack open the clamshell casing in order to check if you have any new messages.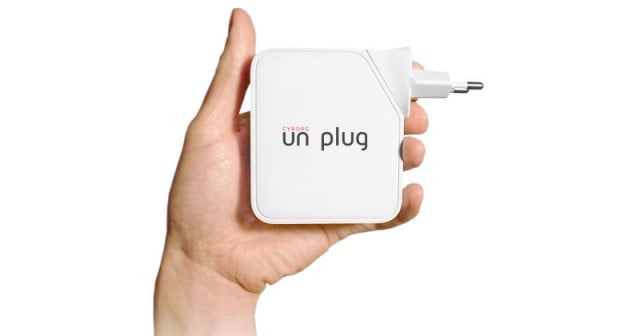 Unplug
Gadgets and wearables that connect us to the Internet of Things have great potential to do good, but some see it as an opportunity to track consumers, violating their privacy. The Cyborg Unplug works to untether any Google Glass users, drones, or other would-be spying devices from your network. Unplug isn't a jammer in the legal sense of the word, which would be banned in most states. It identifies devices through their MAC addresses and then allows the owner to approve their own device to use their home network and "de-authorize" anyone that may be piggy-backing off their signal. This will prevent any users from sharing photos of your home through your network.
The Cyborg Unplug will be available for pre-order on September 30 with two models to choose from.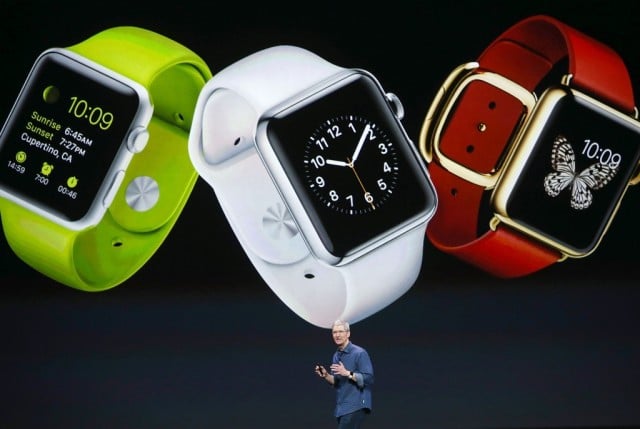 Apple Watch
The speculation and rumors are over; we can finally start talking about the real technical specs on the Apple Watch — not "iWatch." There's still plenty of time for news pieces and features concerning development, as the device isn't set to release until early 2015 and will cost $350 — more than any major smartwatch on the market.
The watch plans on blending fitness and smartphone features, which may make it a desirable asset for those already integrated into Apple's ecosystem. The company has put its own spin on gesture and physical controls, making a valid point during the conference that you can't expect to treat a smaller screen like a smartphone. The nob on the side of the watch will help zoom in and control various settings on the Apple Watch, much like you would on a traditional one.
Battery life was the only point Apple did not touch on, and if other smartwatches are any indication, it's not going to be great.
More From Tech Cheat Sheet:
Want more great content like this? Sign up here to receive the best of Cheat Sheet delivered daily. No spam; just tailored content straight to your inbox.