5 Gadgets This Week: Final Credit Card, Ping-Pong Robot, Printed Car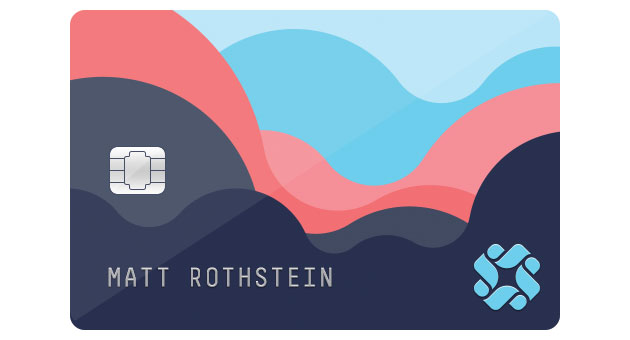 The CEATEC trade show in Japan had a lot to offer this week, but not every gadget of interest came from there. There were many innovations made and announced this week from safer credit cards to Alzheimer's patients.
Check out to see this week's gadget innovations.
Final Credit Card
When you're living in a consumer market, if something is broken, someone else will come along and fix it. The credit card as we know it is becoming dated in this world of online thievery. Final knows what consumers need in this uncertain age of Target credit card hacking: a card with multiple numbers, so if there's a breach or an unusual transaction, the card holder can just cancel that generated number. This means not having to wait to get a new card or re-entering in information for other payment systems (i.e. Netflix, Hulu, Amazon, etc.) every time there's a breach.
There are some companies, like Plastic Card, that combine all your information (credit cards, debit cards, gift cards, loyalty, membership, etc.) into one "master card." Final has a different philosophy for keeping you in touch with your money and activity. It allows you to micromanage, putting you in control as the overseer of the various card numbers you've given to dedicated commercial site. Each one can be different or you can have one number for one-time use and another for your monthly payments—you decide.
The Final Card isn't available, yet. Sign up for early access and maybe you can be one of the first to try it in 2015.

Colorful colar panels
The solar panels you see in large fields or across the street in your neighbors yard are a one-color-only fixture and not the most attractive. But, of course, there's always a better way of doing things if you work at it. Scientists at Aikin Seiki have been inspired by nature—in particular, plant pigments and photosynthesis.
Taking this idea, engineers were able to take light-sensitive pigments and use them to generate electricity the way typical solar panels do. So, in the future you may see solar panels with a variety of color-schemes to match a residence's exterior. These solar cells can also be printed, which may mean low-cost, low-energy production for future wanna-be energy-savers.
Aikin Seiki showed off its idea at CEATEC 2014 in Japan, which was reported by Ubergizmo.
Ping-pong robot
The Omron ping-pong-playing robot maybe be one of the more interesting things to come out of the CEATEC trade show in Japan. Several outlets have gone up against the robot, and been impressed by its skills on the table.
The robot towers above players (as seen in the photo), like a praying mantis. The creators tried to humanize the robot a little by giving it a smiley face that changed depending on the progress of the game. Editors who tested their mettle against the bot were stunned at Omron's ability to track and sense the ball, and volley it back so quickly—processing the move and reacting like a human would. Engadget's Richard Lai commented on his time with Omron, saying, "It was as if I was playing a casual game with another human, especially with the way it flipped the bat between left and right sides."
Omron's fate isn't to test ping-pong champions, rather what comes out of this prototyping phase will be used to create robots that are able to dynamically react on assembly lines in factories. This means a robot designed to do many different tasks rather than one repetitive one.

Alzheimer's wearable
With the right cause and motivation, we can build great things. Kenneth Shinozuka's great thing was inspired by his grandfather who suffers from Alzheimer's and has a tendency to get out of bed and wander.
The Shinozuka family had to deal with the shock of police finding him wearing only his PJs and anxiety-ridden nights, watching to make sure he doesn't get out of bed. That's why 15-year-old Kenneth developed a wearable piece of tech to alert his family when his grandfather has gotten out of bed.
It's a sensor attached to the foot of his grandfather's sock that alerts the caretaker when the patient's foot hits the floor. His goal isn't just to help his grandfather, but all Alzheimer's patients. Kenneth is in the process of giving hundreds of these wearables to nursing homes in hopes it will make their patients safer and put staff members at ease.
"I'd like to solve some of the mysteries of the brain, and invent tools to ultimately, I think, cure Alzheimer's and other mental conditions that our aging population suffers from," Kenneth said to NBC News.

3D-printed car
In the future, you'll never have to physically go to a store or wait for things to be delivered–you'll just be able to print them right in your own home. However, it's unlikely that consumers will own a monstrous printing machine that could handle building a car.
Local Motors, based in Arizona, has built its first fully-functional 3D-printed electric car, and it only took two days to construct. The vehicle is made up of 49 parts, which pales in comparisons to all the nuts and bots that make up your metallic car. Though, it does have some drawbacks — its top speed is 40 mph. The company is looking to make this vehicle a real consumer product and sell it for about $17,000.
More from Tech Cheat Sheet: