5 Gadgets This Week: Module Smartphone, FireFox's Chromecast, Vertu Aster
The gadget season is upon us with the holiday season ramping up, and tech companies will be looking to pique consumer interest through announcements and product teases. However, not all of these products will be in everyone's price range. Check out the gadgets that made the top of the list this week.
Module Smartphone
You can't update a phone — you can upgrade to a brand new one, but you can't swap out components when you want. Project Ara may allow consumers to see module phones. These phones would have the same CPU and display, but all other components could be upgraded: camera, battery, and so on. You'll be able to hot swap these features easily thanks to the Android L operating system.
The module phone is projected to release on the market in early 2015, according to Phonebloks, but not before the first fully functional prototype is shown off in December (and likely at CES 2015). It's something that consumers have been asking about for a while — a way to upgrade without the need to replace an entire phone. Also, the option of choice in picking your components and not having to purchase one phone with one set of specs will be a welcome addition for those who like to tinker. No doubt all eyes will be on this phone when it launches.

Firefox's Chromecast
Google offers quite a bargain with its Chomecast streaming stick: $35 and you can stream almost any media from your phone, tablet, or computer straight to your TV. But there are those who would rather not meddle with Google's Internet of Things product line. For those who would rather opt-out of the Google option, there's Matchstick and HDMI dongle that you plug into your HDTV running Firefox OS.
In case you didn't already know, Firefox OS is completely open and adaptable, which means developers and tinkerers are welcome to play and create personalized app without the walled garden. This could mean lots of great and innovative app designs and a lot of ridiculous apps you may have to wade through.
The best part about the product is that it costs $25 — cheaper than the Chromecast — and it's set to release this February. Check out their Kickstarter page if you're interested in getting one for an $18 early bird price.

Most Expensive Smartphone
Vertu's smartphones have often left consumers wanting when it comes to specs and accompanied OS. The only thing to recommend it are the premium materials the phones are constructed out of. The Vertu Aster wants you to think differently of this high-end smartphone line. Its done some upgrading and may be worthy of its high price tag.
The Aster comes with the latest Android 4.4 OS and 4.7-inch 117 carat sapphire screen with a 1080p display. Underneath it all is a 2.3GHz quad-core Qualcomm Snapdragon 801 processor coupled with a whopping 64GB of storage and 2,275mAh battery. On the back is a 13-megapixel camera.
If the specs pass your day-to-day needs, then consider what the device is made out of. You'll pay over $9,000 for calf leather in black, blue, or pink. For $9,700, you can sport a snake skin case in either orange or black. At $10,300 you'll have the option of ostrich skin in purple or brown. Quite fancy — and possibly restricted in some states.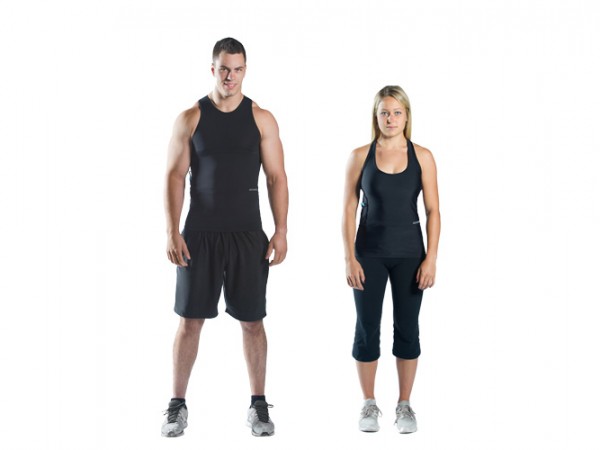 Smart Shirt
Wearables are breaking out of wristbands and smartphones and into clothing. The fashion industry has been moving closer with the trends; Ralph Lauren just debuted its biometric line of Polo Tech smart shirt at the U.S. Open.
Hexoskin is a smaller company looking to make a name for itself in the wearable market with its own smart exercise tee. The shirt is designed with athletes in mind. It gathers around 42,000 data points every minute during your session, helping enthusiasts measure not just steps taken, but heart rate, breathing, and sleep. It takes all these measurements and syncs them to your iOS or Android smartphone where the app breaks down performance and help you build a training program.
The shirt is available, but costs a cool $399.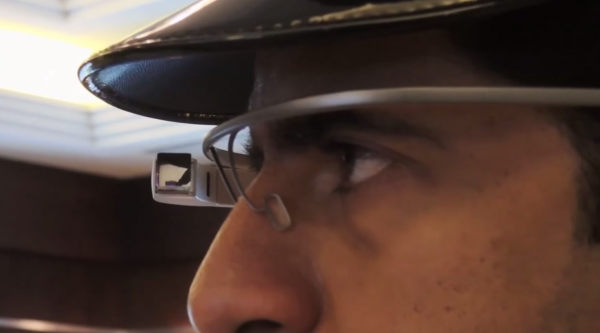 Google Glass Police Force
The Dubai Police force may be getting Google Glass. Keep in mind their officers get to patrol in Lamborghinis, Aston Martins, Ferraris, and Bugatti Veyrons, so perhaps Google Glass isn't so far-fetched.
The glasses would be used for facial recognition. With an ever-expanding database of photos, officers will know who they're looking at and take new photos as well add more. The ideal situation, according to Colonel Al Razooqi, is to use it as an "analytic tool with which the Glass can read the plate numbers automatically and check against any wanted cars."
"It will aid the work of the police," he said in a video on Gulf News. "We are trying to create 'smart' officers … Face print concepts are still evolving and we have to study it carefully to see how best we can develop it further."
More from Tech Cheat Sheet:
Want more great content like this? Sign up here to receive the best of Cheat Sheet delivered daily. No spam; just tailored content straight to your inbox.