5 Gadgets This Week: Sex Pedometer, Bike for the End-of-Days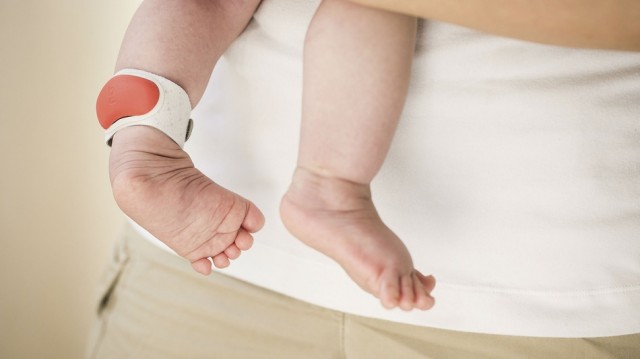 There was no shortage of gadget announcements this week, and there's something for everyone in this roundup. New parents, aspiring mech fighters, survivalists, and early adopters will all find something that interesting in this batch of news. Although not all these devices are out yet, you won't find anyone asking for crowdfunding money in order to get your fix in this installment. Check out what gadgets hit the Internet this week.
Wearable for infants
The Sproutling baby monitor is a smart band for your child. The ankle attachment straps on to your baby and monitors things like sleep, heart rate, and the noise and light in the room. It streams this data into an app where you can view and digest the information the device relays to your smartphone. If your baby's averages starts to go outside the normal, you'll immediately know if something's amiss — like if the room is too noisy and the baby could wake up. This could be a good device to ease new parents or add to their fears.
The Sproutling smart baby monitor is available for pre-order for $249.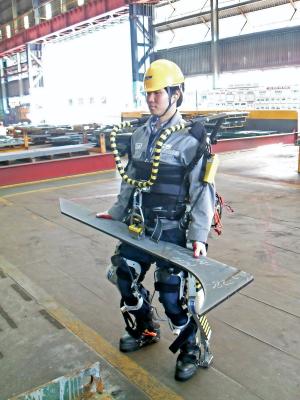 Exoskeletons
Exoskeletons typically belong to science and science fiction. But South Korean dock workers may be getting some exo-suits to help them lift and carry objects that weigh 66 pounds like they were nothing. Daewoo Shipbuilding and Marine Engineering has been testing these frames to make sure it can handle the day-to-day trials workers encounter. So far its inability to handle slippery floors and twisting motions and its 3-hour battery life have been the top complaints. But the company has high hopes. "We've been developing and applying robots and automation in shipbuilding for more than a decade," Gilwhoan Chu, the lead engineer, said to New Scientist in an interview.
These exoskeletons could be a boon for shipbuilders and heavy lifters in any field that could help reduce injury — say if said workers don't use the suits for mech battles during after hours.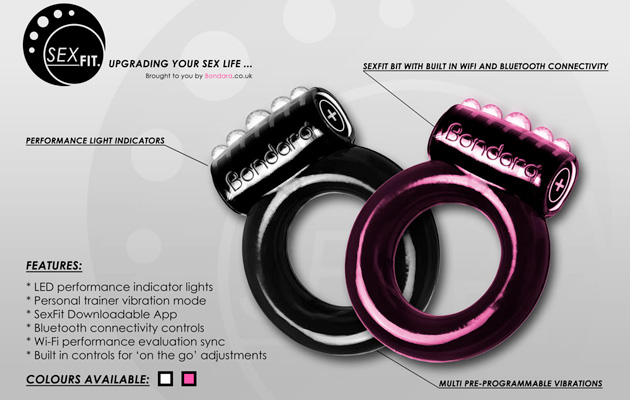 SexFit
It's a pedometer, but for that special place downtown. Bondara is leading the charge to create adult activity trackers. The SexFit wraps around the base of the gentleman's genitals, which will monitor your thrusts per minute and calories burned during your activities. It pairs via Bluetooth to your smartphone and gives you the stats on how you stacked up during coitus, and you can even share your results over social media. It also acts as a sex toy, helping the man last longer by trapping blood, and it vibrates for your partners' pleasure.
If interests have been aroused, keep your wallet in your pants. The product hasn't even entered the prototype stage, but Louise Bagley, Sex Toys Buyer for Bondara, believes this "is the next evolution of toys. We hope it will bring joy to millions of couples who want to upgrade their intimacy but who may be too embarrassed to seek professional advice in person."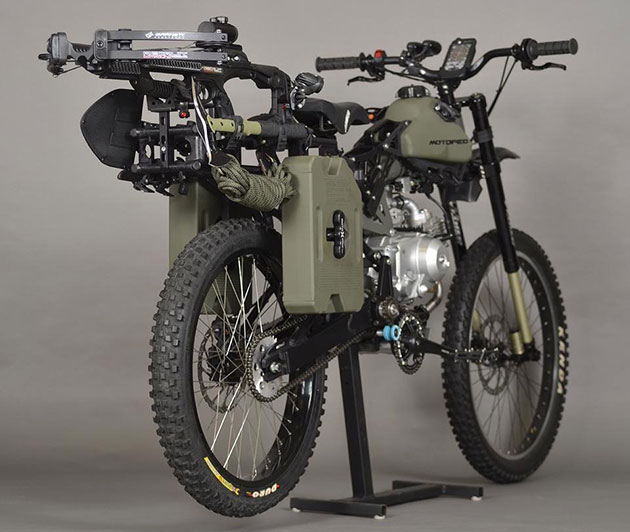 A bike for the apocalypse
Survival enthusiasts may want to take note of this sweet ride. The folks at Motopeds have developed the bike for any end-of-the-world needs. The Survival Bike: Black Ops Edition features a crossbow, fuel storage, climbing gear, shovel, tomahawk, and more. It can be ridden like a pedal bike when fuel runs low (or you need to be covert) or you can use the engine to help you putter along. It will get an estimated 80-120 mpg. But the real question is: is it street legal?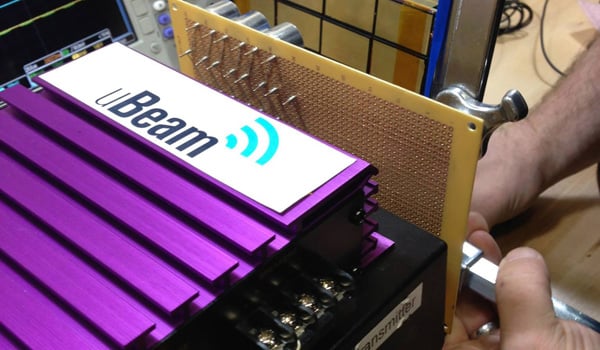 Wireless charger
We may be able to wirelessly charge our devices from across the room through ultrasound. Ubeam is working on developing a wireless electricity transmitter that will beam power directly to your devices. The uBeam needs to be plugged into an outlet, but can transmit electricity to a device so long as it has a line of sight. This could help eliminate the need for proprietary charging devices and choosing whether to play Candy Crush or charge your phone.
More From Tech Cheat Sheet:
Want more great content like this? Sign up here to receive the best of Cheat Sheet delivered daily. No spam; just tailored content straight to your inbox.