5 Gadgets This Week: Social Umbrella, Smart Business Cards, and More

Technology allows us to connect in new and often unusual ways. But what happens when a device tries to bring people together in a natural situation, say, cozying up together under an umbrella in the rain? It's a simple gesture and one that we don't often extend. Some of the devices this week will help us connect with others whether it be through business or casual encounter.
This week we also saw advancements in curved screen technology with Samsung's Galaxy Note Edge and more important progress in early concussion detection. Movie makers will also be happy to know that motion capture may have just gotten a little more affordable.
Check out the list of gadgets that made the list this week.
Social umbrella
We may be at risk of making our things our social ambassadors. A company in Hong Kong wants to turn your umbrella into a social beacon. In a crowded city on a rainy night it's not easy to offer a stranger an umbrella—at least for some people. The Umbrella Here is a light you attach to the tip of your umbrella and it lights up, signaling you're in service, and ready to take on passengers under your mobile roof—kind of like a taxi.
There's also an app that keeps tabs on the routes you've taken and allows your passengers to find you. So long as you've created a profile on the site, your passengers can log in to Umbrella Here's website, enter in the time and place you met, and befriend you. Of course, people need to know what the light on the tip of your umbrella means in order for the gadget to fulfill its designed purpose.
Indoors the Umbrella Here turns into a weather device, turning red when it's hot outside and blue when it's cold. The project is looking for funds through Kickstarter, asking for $15,000 to help get the Umbrella Here on the market.


Concussion detection
Contact sports have come under fire for having players push through a game when they've suffered major head trauma. Sometimes the players don't even realize there's anything wrong until the concussion takes its toll. Ben Harvatine didn't realize he had one until he began slurring his speech. Because of his experience, he's been working on the Jolt sensor that will allow parents and coaches to know when a serious blow has been dealt during a game.
It's a small device that can clip on between helmet pads, head bands, or any head gear. On the moment of impact the device relays the information to your phone via Bluetooth. The Jolt app will bring up a cognitive test and symptom checklist for the athlete to run through.
The project does need help getting off the ground, though. Harvatine has started a Kickstarter page to fund the project. He's asking for $60,000.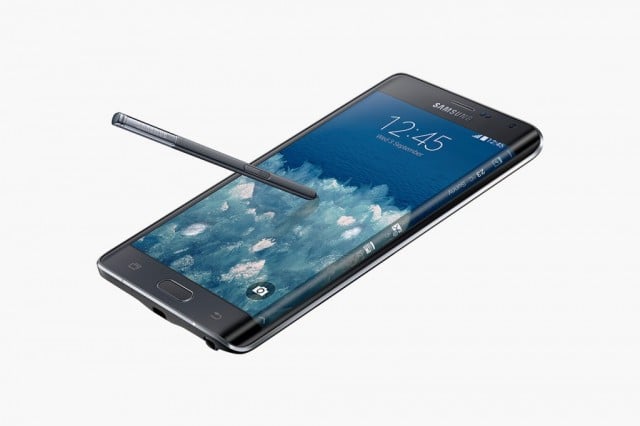 Samsung Edge smartphone
Curved screens have been on display for years as prototypes, but it wasn't until earlier this year that one was released to the market—the LG Flex. Its curved screen allowed the phone to take on a natural bend that we used to see in old land-line phones. Samsung has revealed its own take on bent screens in the form of the Galaxy Note Edge.
The Edge sports a curved lip on the right side of the screen, which seems to act as a task bar for your primary apps, like phone, browser, email, and camera. Users will also be able to swipe between this task bar, weather, notifications, and more. Various hands-on impressions from critics have been mixed when describing the curved display. Slash Gear's Vincent Nguyen remarked that the phone was "compelling by virtue of it being unusual. A risk-taker, perhaps, or an eccentric aesthetic, or simply a technology that is different to what we're used to."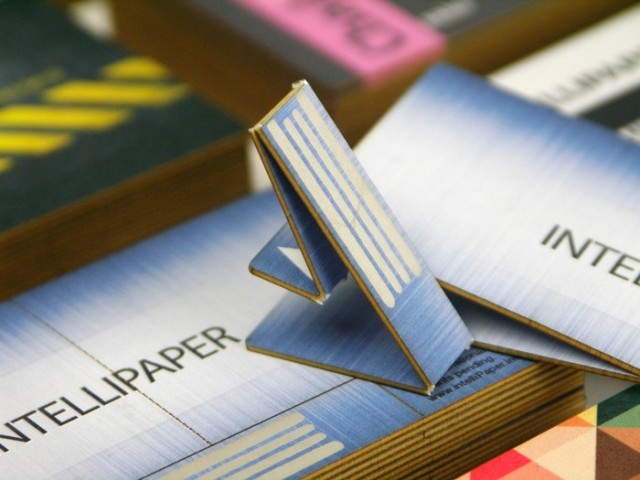 Smart business cards
Business cards provide potential contacts with a name, email, maybe a telephone number or website. But what if you want to give a contact a resume or documents to show off your work—more information to help you get ahead and be memorable. A group out of Spokane, Washington has an interesting solution, a paper USB business card. It's called the swivelCard. With this device, you can install videos, pictures, or presentations to wow potential clients and contacts, providing the right information you want to get across at a meeting or convention easily.
Better yet, you can program each swivelCard remotely and edit the destination on the fly. However, the product isn't on the market yet. The team has started a Kickstarter campaign to raise $10,000 to help get the product off the ground. It has seen an overwhelming amount of backers and has exceeded their goal by over $90,000.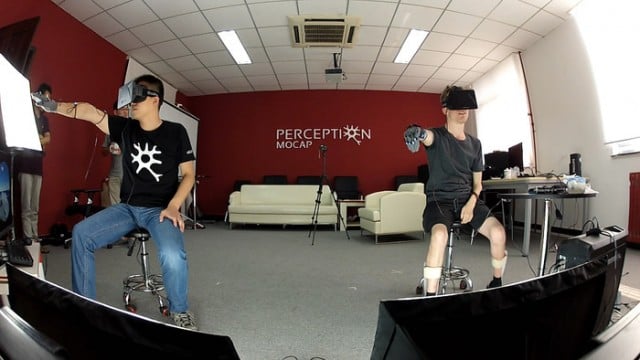 Motion capture made affordable
Accurate motion capture technology is for those with deep pockets. But Project Perception Neuron plans to bring an accurate set of tech to the masses. For $200 you can invest in this project's Kickstarter fund and receive the hardware. The project has already gone above and beyond its $250,000 funding goal.
The Perception Neuron stretches beyond motion capture for VFX, you may also use it with an Oculus Rift to enhance your VR gaming experience or even track your golf swing. It has a variety of uses that spans from movie motion capture to sports. It works by attaching a series of "Neurons" — tiny thumbnail chips to your body — and, depending on how many you attach to your body, will determine how simplified or detailed your body's movements will be recorded. It relays your movements to a wireless hub.
More from Tech Cheat Sheet:
Want more great content like this? Sign up here to receive the best of Cheat Sheet delivered daily. No spam; just tailored content straight to your inbox.