5 Most Memorable WWDC Moments From History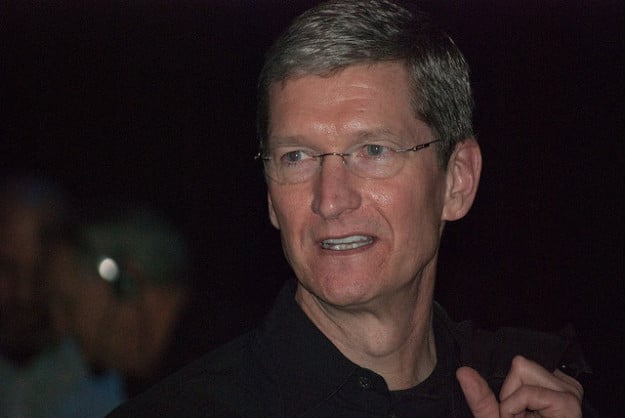 Apple's (NASDAQ:AAPL) Worldwide Developers Conference is the moment in which the technology giant shows the world what it has been working on. In its 24-year history, WWDC has built a reputation for being the event where Apple announces major updates to its lineup of products that often were innovative enough to reshape the technological landscape and turn the computing industry upside down.
Before his death, Steve Jobs was the physical embodiment of Apple, the company he founded in 1976; when he took the stage to announce his company's latest technological creation in his trademark blue jeans, more often than not, his visionary genius had a transformative new product to announce, one that would likely carve out an entirely new market.
Since 2011, current Chief Executive Tim Cook has taken on the role of Apple showman and his leadership has not always been met with approval from shareholders, analysts, and industry experts. After the company reported disappointing fiscal-second-quarter results, Matthew Panzarino of tech news site The Next Web even tweeted the message "Fire Tim Cook!" More common than outright calls for his resignation was the circulation of the thesis that Jobs's absence could be seen clearly.
When in charge of WWDC, Jobs brought his particular brand of magic to Apple events, most notably his disclosure of the "one more thing." But, while Cook is definitely not Jobs, Apple still has the ability to surprise and innovate, and what the company reveals at WWDC 2013 could do a lot to restore the confidence of investors and consumers.
Ahead of Monday's keynote speech, here is a look at memorable developers conferences of past years:
5) Transition to Intel microprocessors — At WWDC 2005, Apple announced that it would no longer use PowerPC processors but Intel (NASDAQ:INTC) processors for its laptop and desktop computers. Jobs revealed that the last five versions of Mac OS X had been designed to work on Intel's architecture "just in case." Intel's Chief Executive Officer Paul Otellini stood on stage, pointed to the Intel logo behind him, and said: "I bet you never thought you'd see that logo on this stage."
4) Transition away from Jobs — Apple's new CEO and former Chief Operating Officer Tim Cook took the stage in 2012 to reveal new versions of the MacBook Air and the MacBook Air Pro, his first WWDC conference since assuming the leadership position. In 2009, when Jobs was on medical leave, Apple's SVP for product marketing Phil Schiller was responsible for that year's major announcement, which included the iPhone 3GS. During all three medical leaves of absence taken by Jobs, Cook was responsible for the day-to-day business operations.
3) The first sold-out conference — In 2008, for the first time ever, every single ticket for WWDC was sold. This milestone may have been achieved largely because it was the first conference to include iOS developers, but nonetheless, it was a significant achievement. At this edition of the company's signature conference, Apple unveiled its App Store for the iPhone, the first mobile storefront of its type, which made third-party mobile apps available for download. This idea was incredibly successful for the company; on May 16 of this year, sold its 50 billionth app on the App Store.
2) Apple Maps — When the company unveiled the iPhone 5 with the iOS 6 update to its mobile operating system, it decided to replace Google Maps, which it had come preloaded on Apple's phones for five years, with the in-house developed Apple Maps. The new service was announced by Cook at WWDC 2012, and it was met with horrible reviews. This release was significant for Apple because, in retrospect, it appears to be a harbinger of the difficulties Apple is now experiencing. Not only was it Cook's first major product release, but the CEO had to issue a rare apology. He said that Apple engineers would continue "working non-stop" until Maps reaches the "high standard" Apple customers have grown to expect from the company. In the meantime, Cook recommended that iPhone owners use alternatives, including Microsoft's (NASDAQ:MSFT) Bing and even Google's (NASDAQ:GOOG) mapping service.
1) Stevenote — Steve Jobs hosted the keynote presentation in 1998 for the first time since his return to Apple in 1997. Since then, every WWDC has started with Jobs' state of the Apple union speech, until that tradition was interrupted by his sickness and eventual resignation. At WWDC 1998 he announced that Apple was back on track, a huge milestone for the company. His subsequent presentations were so carefully orchestrated — including his practice of feigning an exit before returning to say "but there's one more thing" — that the keynote address was nicknamed the Stevenote.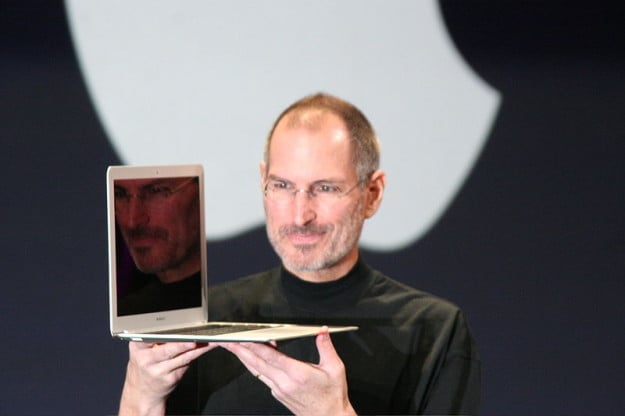 Follow Meghan on Twitter @MFoley_WSCS
Don't Miss: Analyst: WWDC Will Set the Stage for the Next 6 Quarters.