5 Must-Know Fun Facts About T-Mobile's John Legere
Today, in the saturated tech world, it doesn't hurt to stand out. Of course, many still look up to the executive expertise of geniuses like Steve Jobs and Jeff Bezos, both who stay (or stayed) conspicuously out of the public eye, but some other executives have made their mark by deliberately staying in the public eye — and one of those chief executives is T-Mobile's (NYSE:TMUS) very own John Legere.
Legere certainly has a unique strategy when it comes to running the tech giant that is now the last-place national carrier in a game where bigger is definitely better; however, he has succeeded in grabbing the attention of even those who don't employ the T-Mobile network, and that at least has to count for something.  And his efforts are paying off. According to the company's latest earnings that Time highlighted Thursday, T-Mobile added 4.4 million net customers last year, while the carrier could only report losses of customers in 2012.  T-Mobile also said this week that in its last quarter, its revenues rose 39 percent to $6.83 billion while generating a loss of $20 million. Those losses were attributed to the company offering to pay the difference when new consumers broke their service contracts with competitors.
Thus, it is clear that popularity pays off, but it also is requiring Legere to pay up. In order to continue drawing customers to the T-Mobile network, and convincing them to switch to the everyday low price plan that T-Mobile has held over the heads of AT&T (NYSE:T) and Verizon (NYSE:VZ), the company has had to at least initially hand over money than it may or may not have, although it's still an expense that Legere believes is worth it.
Though T-Mobile has been struggling to keep up with the likes of Verizon, AT&T, and Sprint (NYSE:S), Legere has stayed calm, cool, and collected, and has continued to make jokes in his iconic outfit of a pink tee shirt and sports coat, all while explaining his company's plans for the future. The chief executive has been known to push boundaries, use profanities, and antagonize competitors in his press conferences, speeches, and tweets. If you don't believe us, CNET reported last year that at the Consumer Electronics Show in January 2013, Legere called AT&T's network in New York City "crap" and added that its capped data plans put a crimp on watching porn on phones. Alrighty then.
AT&T, one of T-Mobile's fiercest rivals, is one of Legere's favorite topics of conversation, and a quick perusal of his Twitter (NYSE:TWTR) feed can evidence just that. It's still up for debate whether Legere's laid-back antics are what T-Mobile needs to resurrect success and become a force to be reckoned with again in the carrier business, but one thing is for sure — Legere is pretty legendary when it comes to entertaining chief executives, and he is someone that almost anyone would like to get to know. Just in case you never run into him on the sidewalk,  here are five facts you should know about this amusing chief executive, or at least five reasons to follow the funny guy on Twitter.
1. Legere is a party-crasher
It shouldn't come to a surprise that Legere likes to party, but what about with those who play for the other team? Perhaps one of the most well-known entertaining facts about Legere is that he isn't above crashing parties, especially those of his arch rivals, and earlier this month, he did just that, before which AT&T had no problem throwing him out.
On the night before the official kickoff to CES 2014 on January 6, Legere, outfitted in his typical magenta T-Mobile logo shirt under a leather jacket, tried to work his way into a party AT&T was throwing but was — unsurprisingly — denied. AT&T, one of T-Mobile's biggest rivals, quickly had the hotel's security remove Legere, and he was reportedly escorted from the premises.
It's not surprising that Legere's presence was unwelcome at the AT&T event, as AT&T and T-Mobile are bitter competitors, but following the event, Legere still voiced surprise that he was escorted out of the party Monday night, and told journalists "I just wanted to hear Macklemore." Legere enjoyed significant attention and social media popularity after his little stunt, and the press he received from his party crashing led to him throw his own party, which brings us to our next point.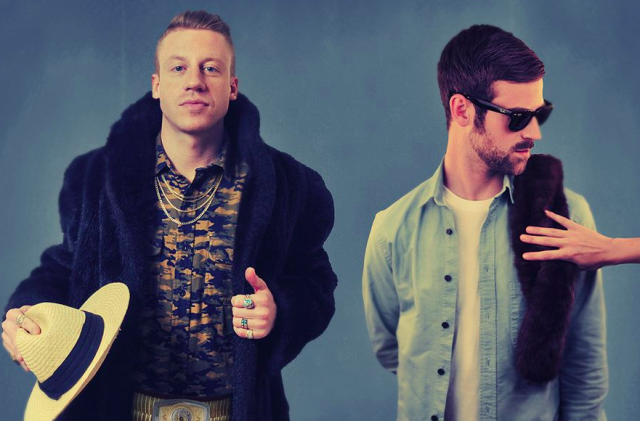 2. Legere really likes Macklemore
Yes, Legere likes Mackelmore so much that after he was denied entry to the artist's concert for AT&T, the chief executive took it upon himself to throw his own party hosting his favorite man. Legere announced last week that he is presenting his own Macklemore & Ryan Lewis concert at the Belasco Theater in Los Angeles on Jan. 23, three days in advance of their performance on the Grammy Awards at the Staples Center, and history would dictate that it's probably going to be a good time. It's still unclear if Legere will make an appearance on the stage, or take part in a Macklemore diddy, but it's safe to say that with Legere, anything could happen.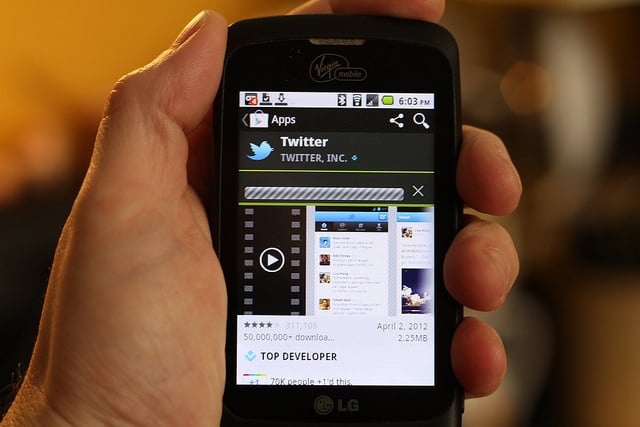 3. He runs the Twitter game
Aside from Macklemore music, it would appear that another one of Legere's big interests is that of social media, especially Twitter. The T-Mobile big man tweets up a storm, routinely retweets and responds to followers, and doesn't just employ the microblogging platform for marketing purposes alone, which is more than many executives can say. On top of all that, Legere is true to himself on Twitter, and is none too shy about bashing his rivals on that social media site, either. One of his most recent tweets reads, "I know there's been some questions about it, it's pronounced "Ledger"- as in @ATT is about to jump off the ledge…r ;)," and there's definitely more from where that came from.
I know there's been some questions about it, it's pronounced "Ledger"- as in @ATT is about to jump off the ledge…r

— John Legere (@JohnLegere) January 14, 2014
Last but not least, Legere utilizes Twitter to respond to inquiries and answer customer questions or complains about T-Mobile's services. CNET reported back in August that CNN's Jake Tapper tweeted Legere one day, alerting him that T-Mobile was charging the wife of a soldier killed in action three years ago for his account, and Legere responded almost immediately, resolving the issue in less than two hours. He tweeted back to Tapper: "@jaketapper don't thank me. It's a sickening shame it happened. I am deeply sorry and have already handled it. Thank you for speaking out.
 4. Legere is a big runner
Up next, did you know that Legere was (and is) a runner? When we say runner, we mean a retired nationally competitive runner from the University of Massachussetts, Legere's alma mater, and now a competitive marathoner. Legere uses his running as a means to support various charitable causes, and as of 2012, he had raised more than $1.2 million in eight Boston Marathon runs for cancer research at the Dana Farber Cancer Institute, where he is also a Board Trustee. Legere ran the marathon himself in 2004 as a member of the Dana-Farber Cancer Institute Marathon Challenge team. Needless to say, this man wears many hats.
5. Legere's résumé is no joke
Lastly, 54-year-old Legere may seem like your average run-of-the-mill goofy guy, but don't let his cool-kid facade fool you — there's a reason this man is the chief executive of T-Mobile, and it isn't because he'a good tweeter. A quick perusal of Legere's résumé would tell you that Legere received a Bachelors degree in Business Administration from the University of Massachusetts, a Master of Science degree as an Alfred P. Sloan Fellow at the Massachusetts Institute of Technology, a Master of Business Administration degree from Fairleigh Dickinson University, and then he completed Harvard Business Schools Program for Management Development. Following his graduation, CNET reports that Legere joined the old Ma Bell, the former telecom company AT&T, and ran the company's Asia-Pacific unit, its outsourcing program, and its global strategy and business development.
After that, Legere jumped ship to join Dell and run its Asia-Pacific operations before moving to run its businesses in Europe, the Middle East, and Africa. In 2000, he moved again, and this time to Asia Global Crossing, the Asian arm of a company that worked to build infrastructure to carry data across great distances. In 2001, he took over as CEO of parent Global Crossing, and then ran the company for 10 years, only selling it to Level 3 Communications in 2011 only after he took it from bankruptcy to recovery. Legere then joined T-Mobile USA in September 2012 as President and Chief Executive Officer and became its President and Chief Executive Officer on April 30, 2013. The rest is history.
More From Wall St. Cheat Sheet: