5 New Video Game Rumors: 'Zelda,' 'Call of Duty,' and More
It's that special time of week when we look at all of the video game rumors and leaks that have cropped up over the past seven days and try to assess their validity. This time we have whispers about a Zelda TV show, information on the next Call of Duty, a potential release date for Hotline Miami 2, and much more. Check out all the information out below.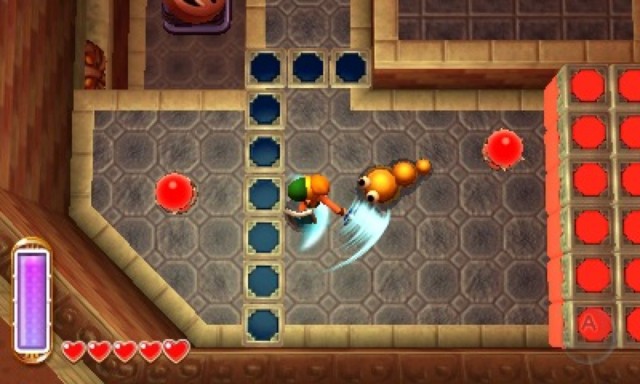 1. Is Netflix turning Zelda into a TV series?
The Wall Street Journal reports that Netflix is planning a live-action TV show based on The Legend of Zelda. The news comes from an unnamed source who's "familiar with the matter." Neither Nintendo nor Netflix have commented on the rumor yet, and even if the project is in the works, the show could be scrapped at any time.
Nintendo is planning to release a Zelda game on the Wii U later this year, so a TV show could help raise the profile of the series (and potentially sell more Wii U consoles). For more information, read our full article on the subject here.
Likelihood: 90%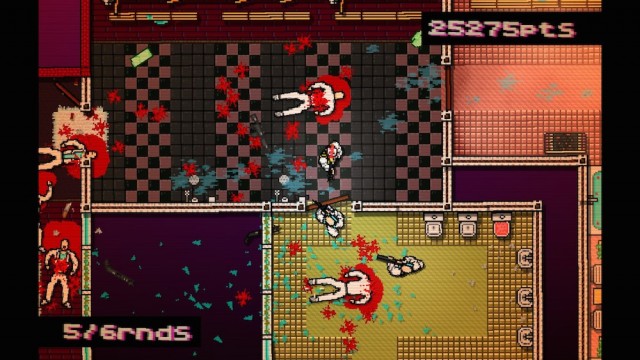 2. Has Hotline Miami 2's release date been revealed?
The Twitter account for Hotline Miami 2 tweeted a mysterious phone number last week: (786) 519-3708 ext 10. If you call the number, a recorded message plays: "We are 50 Blessings. Together we march — m-m-m-m-march — into the future. You have reached a wrong number." Kokatu grabbed a recording of it, which you can listen to here.
You'd be forgiven for assuming this is just some bizarre marketing campaign drummed up by the makers of a seriously twisted game. For reference, each mission in the first Hotline Miami kicks off as your character receives a mysterious phone call and then goes to slaughter all the armed thugs at whatever address is mentioned in the call.
In the case of this particular message, Internet speculators think the game's release date just might be coded into the message. Since the word "march" is uttered in such a strange way, it could be meant to grab your attention. And callers never have the option to enter the extension mentioned in the tweet, which makes it possible that the developers are hinting that the game launches on March 10.
That happens to be a Tuesday, the day of the week when most video games come out. If true, it's a cryptic way to announce a release date. But it's certainly plausible.
Likelihood: 75%
3. The next Call of Duty game is being developed by Treyarch
This isn't so much a rumor as a confirmation that came during Activision's earnings call last week. Eric Hirshberg, the company's chief executive officer, said that the 2015 installment of Call of Duty will be developed by Treyarch, the company responsible for Call of Duty: World at War, Call of Duty: Black Ops, and Call of Duty: Black Ops 2. Treyarch is also known for the beloved zombie mode in many Call of Duty games.
On a related note, this is the first year Treyarch has worked on a three-year development cycle to create a Call of Duty game. Previously, Treyarch and Infinity Ward took turns pumping out a game every other year. That cycle must have been exhausting, because in 2014 Activision added Sledgehammer Games to its roster to make Call of Duty: Advanced Warfare. Going forward, the three developers will have three years to work on each game.
Regarding the as-yet-unannounced 2015 installment, Hirshberg said, "It will be loaded with innovation, and we're excited to share more details with our community soon."
Likelihood: 100%
4. Are gold and silver Mario Amiibos in the works?
Nintendo has been introducing new Amiibo figures at a fairly steady clip over the past few months, but apparently it's not done yet. If you visited Nintendo's CPSIA Certificates of Compliance page last week, you might have noticed two figures that Nintendo hasn't announced yet: silver and gold versions of the Mario figure. Nintendo has since removed the figures from the page, but presumably the company wouldn't have erroneously posted them if they weren't going to come out.
If you want to know more about Amiibos, check out our thorough explainer article Everything You Need to Know About Nintendo Amiibos.
Likelihood: 75%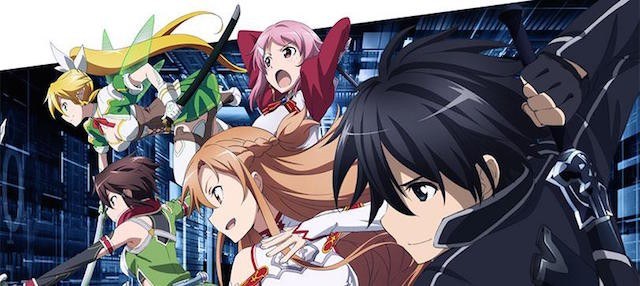 5. Is Bandai Namco bringing these titles to the West?
Bandai Namco has been busy filing trademarks lately. According to VGLeaks, it has U.S. and European trademarks for the phrases "Lost Song," "Eyes of Heaven," and "Lost Reavers."
"Lost Song" is the subtitle to the upcoming PlayStation 3 and PS Vita game Sword Art Online: Lost Song. So far, the game has only been confirmed for a Japanese release, but a Western trademark seems to indicate that it's heading elsewhere, as well. Ditto "Eyes of Heaven," the subtitle to a new Jojo's Bizarre Adventure game for PS4 and PS3.
"Lost Reavers" is the only phrase that isn't the subtitle to a game that's already been announced. To find out what it refers to, we'll just have to wait for an official announcement.
Likelihood: 50%
Follow Chris on Twitter @_chrislreed
Check out Tech Cheat Sheet on Facebook
More from Tech Cheat Sheet:
Want more great content like this? Sign up here to receive the best of Cheat Sheet delivered daily. No spam; just tailored content straight to your inbox.