5 Recent Spectacular Startup Disasters
The first rule about entrepreneurship is that it's okay to fail. In fact, it's expected. Even if your business venture isn't a hair-brained get-rich-quick scheme (many, if not most are), even if you have intelligence, capital, and a good idea, odds are you'll end up going back to the drawing board and starting over from scratch. This process is so necessary that it's venerated — there is an implied grace in the failure of a startup that doesn't exist in the failure of, say, a bank.
But this doesn't mean that there aren't any spectacular failures in the world of startups. Especially during the crazy days of the dot-com boom there was a lot of money going to under-developed ideas and dubious entrepreneurs, and the frenetic pace of business development in the new Internet era led to some pretty enormous failures. You know how it goes: the bigger they get, the harder they fall.
Venture capital database CB Insights compiled a list of major startup failures. Of the thousands of startups that flare to life and fade away into bankruptcy or are absorbed into a competitor, these were among the most expensive. Each raised hundreds of millions of dollars in funding, and promptly lost it all, leaving investors and sometimes creditors in the lurch.
1. Webvan Group
Webvan was just one of many pretty good but slightly under-baked ideas that venture capitalists gave the benefit of the doubt to during the dot-com boom. Founded in 1999, Webvan was a grocery delivery business that, at its peak, served 10 major markets in the U.S., mostly on the west coast.
What sets Webvan apart from other startups is the size and speed of its failure. The company raised about $800 million from venture capitalists and lost it all by 2001 when it went bankrupt. Webvan used its cash to rapidly build out infrastructure that would never really get put to use. At the time of its bankruptcy, the company claimed about 750,000 active customers in seven markets — respectable, but not enough to keep the lights on.
"It's a very emotional time for everyone who's been involved with Webvan because we've put our heart and soul into this and now it's gone," Bud Grebey, a Webvan spokesperson, told SFGate at the time. "But at the same time, we're very proud of what we've accomplished. As a concept and a business model, we believe that we have made a difference."
There is some truth to that last thought — several companies have no doubt learned from Webvan's failure. The grocery delivery business is alive and well today with Amazon.com Inc. (NASDAQ:AMZN), which launched Amazon Fresh in 2007, and several grocery retailers operate delivery arms. Peapod, LLC, a grocery delivery business that was also launched during the dot-com boom, is still around.
2. Better Place
Better Place was a great idea that ultimately needed better execution, and perhaps the absence of a few key competitors. Better Place, founded in 2007 and liquidated in 2013, was in the business of creating battery-charging and battery-switching stations for electric cars — a concept currently in use by Tesla Motors, Inc. (NASDAQ:TSLA). Effective development of the technology would help make electric vehicles, often criticized for their relatively short range and long recharging times, more competitive in the market place, and Better Place wanted to be to electric vehicles as gas stations are to internal combustion vehicles.
The company was ambitious and tried to capture the market in both Denmark and Israel. If it was successful, the company would be deeply rooted into rapidly evolving and increasingly profitable the electric vehicle market. But there were roadblocks between founder and former CEO Shai Agassi and his vision.
For one, developing and deploying the charging and switching infrastructure is enormously expensive. When Tesla unveiled a batter-swap system for the Model S, Bloomberg estimated that the price tag was about $500,000. Tesla itself estimates that it will spend between $50 and $100 million installing the device at its charging stations. Even with $850 million in funding, the upfront cost of the technology created enormous friction.
For another, the electric vehicle market didn't grow nearly as quickly as its founders had anticipated. Agassi anticipated that there would be 100,000 electric cars on the roads in Israel by 2010. The reality turned out to be less than 1,000.
3. Pets.com
Like Webvan, Pets.com was a shooting star — a dot-com burning bright for a short period of time, before being extinguished in bankruptcy. The business — selling pet supplies over the Internet — was founded in August 1998 and quickly made itself famous through a marketing campaign involving an iconic sock puppet as a mascot.
Unfortunately, the marketing campaign was really the only brilliant part of the business. There were two broad problems with Pets.com. First, it's unclear there was a real market for the service it offered. There was a lot of friction for and nearly as much interest in online shopping in 1998. In its first fiscal year, the company had revenues of just $619,000. Second, the company had a negative margin. Pet suppliers generally keep pretty tight margins to begin with, but Pets.com sold at a loss to try and win customers.
So sales did surge due to the popularity of the marketing campaign, but Pets.com just dug itself deeper and deeper into a financial pit. The company ended up burning through $300 million of investment capital and was publicly traded for less than a year before being de-listed from the Nasdaq.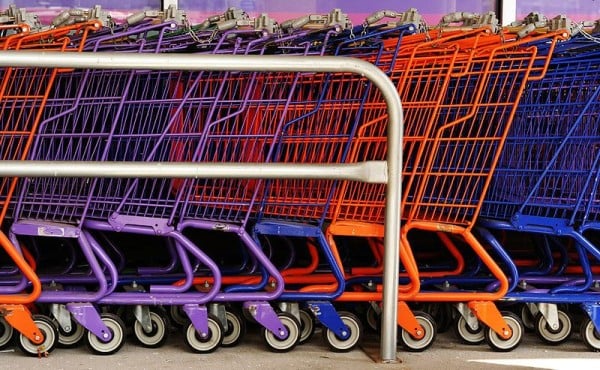 4. Boo.com

Another classic dot-com failure, Boo.com is a good example of a company that got way ahead of itself. "We have been too visionary," as co-founder Ernst Malmsten put it. Boo.com was a company founded by Swedish entrepreneurs. Launched in 1999 after several delays, Boo.com was a website that sold branded fashion apparel and focused on the European market. The venture burned through $135 million in financing, much of it invested in the company's core technology and in a marketing campaign.
The marketing campaign was ill-fated, but the core technology was purchased by an eCommerce and Internet holding company called Bright Station, for about $372,500. "Boo's technology solution is the result of a massive investment program and is widely acknowledged as a state-of-the-art consumer e-commerce solution. We have been able to purchase it for a fraction of its development cost," said then-CTO of Brighton Station Andy Dancer. Bright Station lives on today as Bright Station Ventures.
Dan Wagner, founder and then-CEO of Bright Station, said that the "technology will greatly enhance the number of potential customers for our eCommerce business as we can now offer solutions to the entire supply chain, from manufacturers to wholesalers/distributors and now, as a result of this transaction, to consumer retailers."
Even still, in the wake of the failure, Boo.com was criticized by analysts like Forrester's Therese Torris for both for failing to invest enough in critical technology, and for designing a webpage that was too data hungry to be used easily at the time.
5. Pay By Touch
Apple Inc. (NASDAQ:AAPL) isn't the first company to try to bring biometrics to the mass consumer market. Pay By Touch was a company founded in 2002 that wanted to bring fingerprint scanning technology to the retail payments industry. Instead of using cash or paying by a credit card, a customer could simply have their fingerprint scanned. But the world wasn't — and still isn't — ready to give up its credit and debit cards.
Pay By Touch secured about $300 million in financing during its tenure and managed to get readers into 3,000 stores. The company reported revenue of approximately $70 million and employed 800 people at its height, and even went on a buying spree, gobbling up at least six fledgling biometrics companies. The company also attracted some celebrity investors, including Drew Bledsoe, who gave $100,000 to the venture.
But the operation fell apart shortly thereafter. The business was dissembled into assets and sold off to different companies. The company was shut down in 2008.
More From Wall St. Cheat Sheet: