5 Reasons to Set Sights on LDK
While solar keeps making moves around the world, it might be a good time to take a look at one of the bigger players, LDK (NYSE:LDK), and see if its worth investing.
1. One of the first things investors should know about LDK is that — when it comes to solar — they don't come much bigger than LDK. The company is China's second largest manufacturer of the wafers that are used in solar panels — Suntech Power (NYSE:STP) is first. The two companies are the world's two largest solar manufacturers. As solar demand grows, LDK will likely be one of the biggest suppliers meeting that demand.
2. LDK may be about to drive up its margins as it cuts the cost of production. LDK is going to be upgrading its Mahong polysilicon plant, which should allow it to manufacture wafers at a reduced cost. Upgrades to its facilities should also help LDK maintain a competitive edge against other manufacturers.
3. As mentioned earlier, LDK is based in China — though shares are publicly traded on the New York Stock Exchange — and China is appearing to be a hotspot for solar growth. China already had a goal of 21 gigawatts of energy coming from solar plants by 2015, but recent bouts with smog prompted the government to drastically amp up that goal to 35 gigawatts by the same deadline. It seems likely that a large amount of the material supplying the solar projects would come from China's own solar manufacturers.
And China's not the only country boosting its solar demands: Saudi Arabia hopes to generate 41 gigawatts from solar by 2032, and it has already relied on one Chinese manufacturer, Suntech Power, to meet some of those needs, so LDK may see some of the business down the road.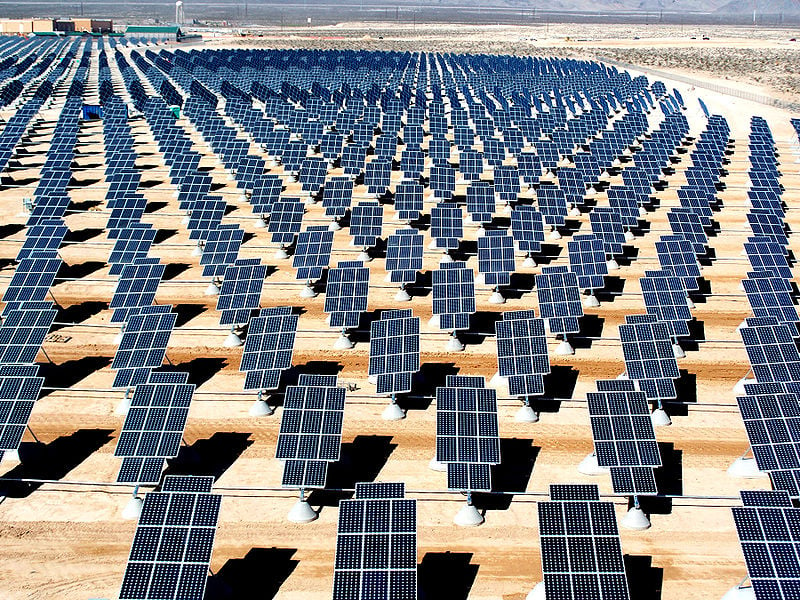 4. Prices for solar could soon be beating prices for coal. First Solar (NASDAQ:FSLR) now has a solar project in New Mexico that it is reportedly going to offer energy to El Paso Electric Co. (NYSE:EE) for $0.0579 per kilowatt-hour, nearly half what a new coal plant charges, on average, for its energy. If more companies start offering such low-price energy, solar demand will get a huge boost, and LDK will be one of the key winners.
5. If LDK didn't seem like a good investment simply based on industry trends, then perhaps a signal from Warren Buffett will convince you of its merit. In December, Warren Buffett was among those putting money on solar as MidAmerican Energy Holdings, a holding company controlled by Berkshire Hathaway (NYSE:BRKA)(NYSE:BRKB), agreed to purchase the 579-megawatt Antelope Valley Solar Projects from SunPower Corp. (NASDAQ:SPWR) for between $2 and $2.5 billion. Buffett is often ahead of the game, and if his recent call works out as so many of his past calls have, solar could be set for a huge surge in the next couple years…
Things to look out for
While LDK might still be worth the risk, it's important to know what the risks are, and the downsides to the stock.
1. While LDK may have been upgrading its manufacturing plants, it had to take out a 440 million-yuan loan to do so, on top of a 60 million-yuan loan it took out in 2010. The company may be loading on too much debt.
2. Part of the reason LDK was investing in cutting down manufacturing costs was to deal with an oversupply problem. The price for solar materials was driven down by excess supply, which is forcing some manufacturers to reduce their production costs to stay afloat.
3. Two of the solar exchange-traded funds haven't been performing so well in the long-term. The Market Vectors Solar Energy ETF (NYSE:KWT) was up about 2.5 percent Monday afternoon, but has declined from mid-January. Guggenheim Solar (NYSE:TAN) was also up around 2.5 percent Monday afternoon but has followed a downward trend since a steep jump in mid-February of 2012.
Don't Miss: Are Record Oil Stockpiles Still Hurting the Price of U.S. Crude?