5 Shows Competing to Become Amazon Original Series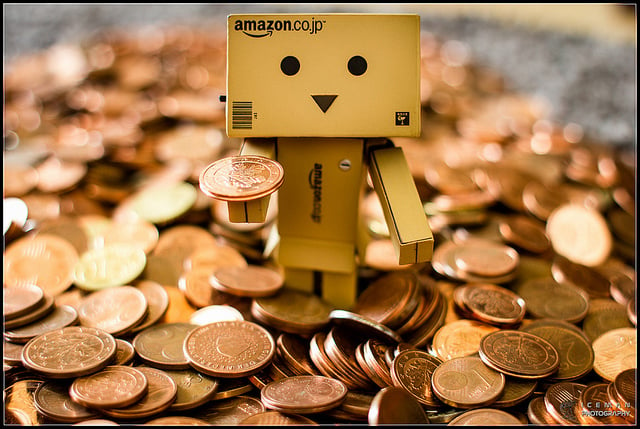 Amazon (NASDAQ:AMZN) has posted the pilot episodes of five potential original series to air on its Prime Instant Video streaming service for viewers to comment on. Amazon Prime members can watch the pilots for free and the company will then choose which series will get full seasons based on viewer feedback.
Amazon is trying to copy Netflix's (NASDAQ:NFLX) ultra-successful venture into original programming, but it is going about it with a bit more caution. By collecting user feedback on pilot episodes, Amazon is getting a better idea if it should put money into producing a full season of a particular show. Netflix itself has eschewed the traditional formula of creating a pilot episode for its original shows, something that those in the television industry say is creatively freeing and has allowed Netflix to create better content than traditional television networks.
Kevin Spacey, the star of Netflix's Emmy-winning political drama House of Cards, has been vocal in his belief that Netflix's strategy to abandon the pilot concept is creatively beneficial. "The obligation of a pilot — from the writing perspective — is that you have to spend about 45 minutes establishing all the characters, create arbitrary cliffhangers and generally prove that what you are setting out to do will work," Spacey said at the Edinburgh Television Festival. "Netflix was the only network that said, 'We believe in you. We've run our data and it tells us that our audience would watch this series. We don't need you to do a pilot.'"
Amazon is playing it safe by sticking with the traditional pilot formula and getting viewer opinions before dumping money into producing a full season of any of these five shows.
1. Bosch
This series is based on Michael Connelly's best-selling series of mystery novels in which a homicide detective tries to solve the murder of a boy while he stands on trial himself for the murder of a serial killer. The crime drama is set in Los Angeles and stars Titus Welliver and Jamie Hector. The show has gotten an average rating of 4.9 out of 5 stars from Amazon viewers thus far.
2. The After
This science fiction series from X-Files creator Chris Carter has gotten mostly favorable reviews from viewers thus far, with an average rating of 4.5 out of 5. "Eight strangers are thrown together by mysterious forces and must help each other survive in a violent world that defies explanation," Amazon says of the series. The series stars Aldis Hodge and Andrew Howard.
3. Mozart in the Jungle
"Sex, drugs, and classical music — see what happens behind the curtains at the symphony," Amazon says of this comedy. The project counts Jason Schwartzman (Moonrise Kingdom, Fantastic Mr. Fox), Roman Coppola (The Darjeeling Limited), Paul Weitz (About a Boy), and Alex Timbers (Peter and the Starcatcher) as its creators, and stars acclaimed actors Gael Garcia Bernal (The Motorcycle Diaries, The Science of Sleep, Amores Perros) and Malcolm McDowell (Clockwork Orange). The show currently has a rating of 4.2 out of 5 stars.
4. Transparent
"An LA family with serious boundary issues have their past and future unravel when a dramatic admission causes everyone's secrets to spill out," Amazon says of this comedy created by Jill Soloway, who worked on Six Feet Under and United States of Tara. The show stars Jeffrey Tambor of Arrested Development and Gaby Hoffman, who is famous for her roles in Girls and Crystal Fairy & the Magical Cactus. The pilot episode of the series currently has a rating of 4.6 out of 5 stars.
5. The Rebels
"Julie is in over her head when her husband suddenly dies, leaving her as sole owner of The LA Rebels, a pro-football team," Amazon says of the show. The comedy stars Natalie Zea, who is known for her roles on Justified and The Following, and currently has a rating of 4.2 out of 5 stars among Amazon viewers.
More from Wall St. Cheat Sheet:
Follow Jacqueline on Twitter @Jacqui_WSCS