5 Tech Titans Making Noise: Apple's Upgrade, Microsoft's Legal Win, and Amazon's Spending Habits
Apple Inc. (NASDAQ:AAPL): ABG Sundal Collier analyst Per Lindberg has upgraded shares of Apple from Sell to Hold, revealed in a report issued on Thursday. "The central ingredients unveiled, directly and indirectly, in conjunction with the second quarter report should help to assuage previously far elevated earnings expectations," Lindberg wrote. "As (1) revenue growth comes to an abrupt halt, (2) margin erosion undermines EPS comparisons, (3) inventories of iPhones and iPads build in the channel, (4) operators openly rebel against anti-competitive business practices, and (5) consumers request far greater affordability. These salient inferences – underpinning our negative stance in the recent past – persist. They are now more or less confirmed. They also appear to be more broadly understood." He also maintained his price target of $400.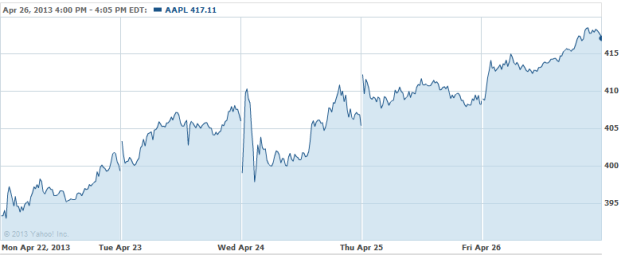 Microsoft (NASDAQ:MSFT): Microsoft has left the courtroom victorious, after a judge ruled favorably for the Washington-based firm in a lawsuit against Google (NASDAQ:GOOG). The search engine giant was demanding that the company pay nearly $1 billion annually for industry standard media-streaming and WiFi patents to Motorola — Microsoft got off with paying a mere $1.8 million per year. Perhaps more importantly, the ruling has profound effects for out-of-control patent warfare that has consumed the tech industries.

Amazon.com (NASDAQ:AMZN): Though the web retail giant has posted significant growth — 22 percent, to be specific — the retailer has not been sitting idly by, watching the cash pour in. Au contraire, the firm has been watching the money pour out as well, as it rivals its huge income with huge investments which also increasing 22 percent. Large amounts of the cash outflow has gone toward jacking up the company's instant video streaming division, where license fees can cost a lot, and quick — just ask Netflix (NASDAQ:NFLX).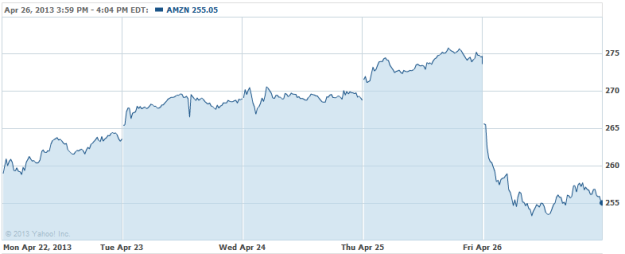 Don't Miss: Which Tech Players Dominate the Internet?