52 Apps to Help You Keep Your New Year's Resolutions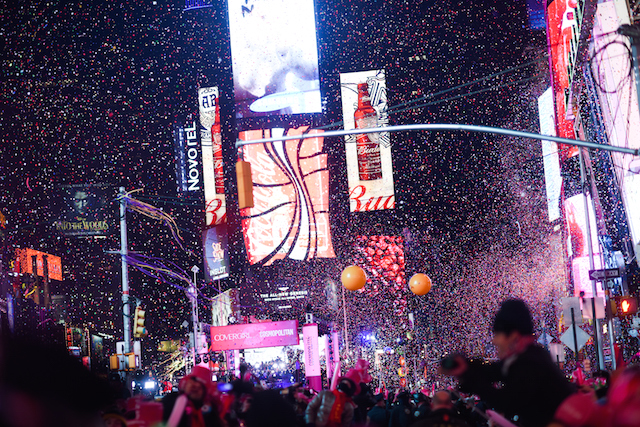 Every year, many Americans make New Year's resolutions to drop bad habits, establish good ones, and change their daily routines for the better. Some of the most popular resolutions each year focus on living a healthier lifestyle, doing a better job of managing stress and staying productive, and traveling more often or visiting new destinations. But after the initial optimism for the new year wears off, many people are left with vague goals, lofty ambitions, and the suspicion that this year — like every other year — the resolutions they were optimistic about on New Year's Eve will be difficult to keep.
Luckily for you, though, there really is an app for everything when it comes to New Year's resolutions. We've collected an assortment of apps that will help you narrow down your broad resolutions to more concrete and specific goals, enable you to stay accountable and track your progress, and push you to make incremental changes to your day-to-day routines so that the improvements you've envisioned making actually stick. Read on for more than 50 great apps that will help you be more active, eat a healthier diet, stick to a budget, travel more, and get organized in 2015.
Be more active
One of the most popular resolutions every year is to be more active. Whether that takes the form of following workouts on your smartphone, getting support and motivation through a coaching app, or using an activity-tracking app to quantify the running, biking, or working out that you already do, here are some apps to check out.
Fitocracy, available for both iOS and Android, enables you to get fit with help from an expert coach, workouts tailored to you and your goals, and a nutrition plan built for your needs. With the free version of the app, you can get free workouts for any goal or experience level, track your progress, and get support from the Fitocracy community.
Zova, available on iOS, provides workouts built especially for women. The workouts are guided by rhythm and vocals, are matched to each user's lifestyle, and are curated by "Zova ambassadors." Zova integrates with Apple's Health to track and review workout progress. Users can share workouts with friends and rate workouts for better recommendations.
Power 20, with eight different apps available for both iOS and Android, enables users to complete an intense workout in 20 minutes or less. Different apps offer full body workouts, a beginners' workout, a seven-minute workout, a prenatal workout, an "amazing abs" workout, a "better butt" workout, and guided meditation and sleep aids.
Gymsurfing, available for iOS and Android, enables travelers to instantly buy gym passes at 150 gyms, starting at just $5 per workout. Users can find gyms in cities nationwide, find the best deals on available gyms, purchase a commitment-free day pass directly in the app, and check in at the gym easily with the app.
Human, available for iOS, is an activity tracker and calorie tracker that encourages users to move for at least 30 minutes every day. An activity summary shows their active minutes, distance covered, and calories burned, and Human can automatically track walks, runs, bicycle rides, and other activities without any additional hardware or devices.
Moves, available on iOS and Android, is an activity diary that automatically records walking, cycling, and running, tracking the distance, duration, and calories of each activity. Moves creates a Storyline of your activity, maps your routes, and tracks activity without the need for a connected device.
Pact, available on iOS and Android, uses cash stakes to motivate users to achieve their weekly health goals. Users make a weekly pact to exercise more or eat healthier, use the Pact app to track their progress, and earn cash for meeting their goals, paid by the members who don't meet their goals.
Motivate, available for iOS and on the mobile web, helps you to unleash your "inner winner" by accomplishing your health goals. You pledge a small sum of money when you set a goal by yourself or with friends, and earn back your pledge when you meet your goal.
Lose It!, available on iOS and Android, is a weight loss program and calorie counter in one app. Lose It! enables you to track your food and exercise, following a customized weight loss plan that enables you to set goals for weight, exercise, macronutrient intake, blood pressure, sleep, and other metrics.
Vida, available on iOS, gives you access to live health coaching over text, call, and video, and personalized one-on-one advice. Coaches are professional health coaches, nutritionists, exercise physiologists, nurses, diabetes educators, and doctors, and help you lose weight, get fit, detox, lower your cholesterol or blood pressure, reduce stress, and more.
Better, available for iOS, gives you access to a Personal Health Assistant (PHA) who coordinates your health care, coaches you on living a healthier lifestyle, and connects you with expert medical advice. PHAs can review and evaluate bills and insurance problems, create a strategy to improve your health, and provide continuous support.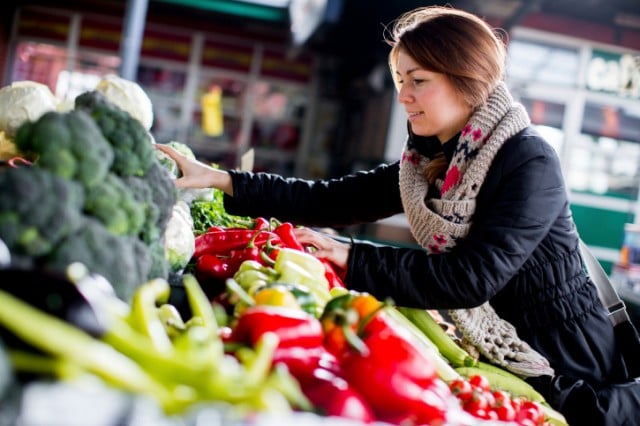 Eat a healthier diet
If you've resolved to eat a healthier diet in the new year, you may want to discover new recipes, find easy ways to evaluate whether foods are healthy or not, make meal plans and shopping lists, or get expert input on your diet and nutrition. All of those tasks are made easier with mobile apps meant to support a healthy lifestyle, and take some of the hard work out of changing the way that you shop and eat.
Nutrino, available on iOS and Android, can plan your meals based on your goals, taste, health, and lifestyle. You can log what you eat, and use Nutrino's health coach feature to stay on track. The app also keeps you informed of the latest in nutrition research, connects to fitness apps and wearable devices, and helps build grocery lists.
Yummly, available f0r iOS and Android, enables you to discover recipes based on diet, taste, nutritional needs, allergies, and more. Yummly allows you to send nutritional data to the Health app, and recently added integration with Instacart to make the quick delivery of ingredients as accessible an option as ordering takeout.
The Whole Pantry, available for iOS and Android, provides users with health, wellness, and lifestyle guidance that take nutrition "back to basics" with a whole foods approach. Recipes are free of gluten, sugar, and grains, and keep dairy to a minimum. They offer dairy free, vegan, and paleo options, and recipes and wellness guides are updated every month.
With Food Planner, available on iOS and Android, you can manage all aspects of your home kitchen, from recipes and meal planning to grocery lists and inventory. Calculate nutritional data for recipes and meal plans, import recipes from 500 blogs and websites, generate grocery lists, and create your own recipes.
Fooducate, available for iOS and Android, helps you find the healthiest food by scanning food or searching Fooducate's database. Each food is graded from A to D based on its nutrition facts and ingredients. Minimally processed foods with intrinsic nutrients score better than processed food.
HowGood, available for iOS and Android, shows whether a food product is safe, healthy, and environmentally sustainable. Scan a barcode or search a database of health, environment, and social ratings for more than 100,000 products, and learn why products got their ratings.
Food Scores, available on iOS and Android, shows users the Environmental Working Group's scores for foods based on nutrition concerns, ingredient concerns, and processing concerns. The app alerts users to the pesticides, food additives, contaminants, and antibiotics in their food, and points users to less-processed options.
ShopWell, available on iOS and Android, allows you to scan products to get personalized food scores at the grocery store. Create healthy grocery lists, find foods that match your needs, and get nutrition facts and ingredients. You can see how well foods fit your needs, and find healthier alternatives.
MyFitnessPal, available for iOS and Android, enables you to count calories with the world's largest nutrition and calorie database of more than 4 million foods. The app helps you lose weight by keeping track of the foods you eat, monitoring calorie intake, and tracking goals.
Rise, available on iOS, gives you access to one-on-one nutrition coaching. You're paired with a coach — all of whom are registered dietitians — and take daily photos of your meals in the Rise app. Each day, your coach reviews the meals and gives personalized feedback to keep you accountable.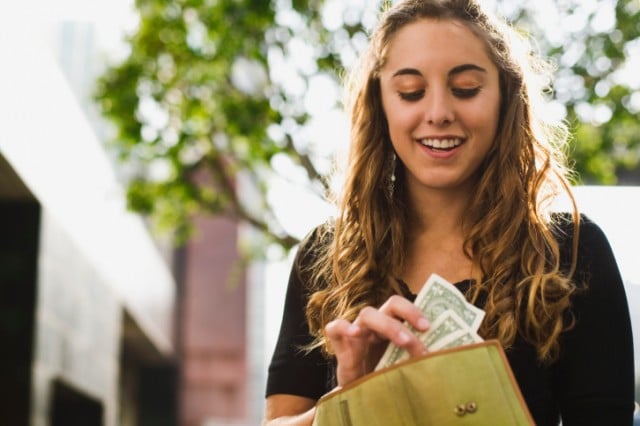 Set (and stick to) a budget
If you've resolved to do a better job of managing your money, you can take advantage of an array of apps that make it easier to set a budget, manage your debt, save money, track the health of your spending habits, and even invest your money right from your smartphone.
Goodbudget, available on iOS and Android, provides a mobile approach to the envelope budgeting method. The app helps you set aside money for expenses — divided into envelopes for rent, groceries, eating out, date night, etc. — sync and share budgets, and save for big expenses.
Level Money, available for iOS and Android, tells you how much spendable money you have in the bank. The app connects everyday decisions to long-term goals and helps you save money, plan for expenses, and know how much you can safely spend.
Mint, available on iOS and Android, helps you create budgets, get a free credit score and information on how to improve it, manage your money from anywhere, and organize and pay bills all in one place. This popular app puts all of your financial information in one place, in a way that's easy to understand and control.
You Need a Budget, available for iOS and Android, pairs with a desktop app that helps set a budget to pay off debt, save more money, and break the cycle of living paycheck-to-paycheck. The You Need a Budget method includes just four rules, and you can take advantage of live online classes to take control of your money.
Personal Capital, available on iOS and Android, enables you to see all of your accounts in one place, and provides a comprehensive picture of your income, spending, and investments. The app helps you save more and invest better, review your asset allocation, complete a portfolio checkup, and assists you in meeting your goals.
Buxfer, available for iOS and Android, helps you to see all of your accounts in one place, categorize and understand your spending, reduce unwanted spending with budgets and alerts, and save for future goals. You can also manage group expenses and track balances with friends or family.
HomeBudget, available on iOS and Android, tracks expenses, income, bills, and account balances. Integrated features turn bills into expenses when they're paid, enable a group of devices within a household to exchange expense and income information and sync over the air.
Pennies, available for iOS, helps keep track of spending health, adds expenses and budgets, tracks daily targets, and allows for as many weekly, monthly, or one-off budgets as you want, using any major currency for your budget. It shows spending health in bold colors to let you know whether you should speed up or slow down to stay on track.
Robinhood, available on iOS, gives users access to zero-commission stock trading. Zero-dollar commissions are available for self-directed individual cash or margin brokerage accounts that trade U.S.-listed securities. The app streams real-time market data and provides notifications ahead of events like earnings, dividends, or splits.
Acorns, available for iOS and Android, lets users invest the spare change from everyday transactions into a diversified portfolio. An automatic investment system optimizes users' investments through diversification and automatic rebalancing, and Acorns charges only low management fees.
Travel to new destinations
If your New Year's resolution is to travel more and explore new destinations, these are the apps you won't want to leave home without. Discovering new attractions, booking flights or hotels, finding tours and parties organized by locals, or simplifying the logistics of keeping an itinerary are all easier with the following apps.
Travel Butler, available for iOS, helps to simplify travel preparations. The app checks the weather forecast for the destination and automatically generates a packing list based on whether you're traveling for business or pleasure. It provides recommendations on where to eat and what local landmarks and events to see.
TripIt, available on iOS and Android, keeps a travel itinerary and gives you "nonstop travel peace of mind." Forward your confirmation emails to TripIt, which generates an itinerary you can view on any device, even offline. With the premium version, it can locate alternate flights when one is canceled or find out when a better seat is available.
Hipmunk, available for iOS and Android, offers a fast, easy way to plan travel. Search for flights and hotels and browse popular destinations with city guides. The app compares the top travel sites to find the best deals, find last-minute hotel rooms, or choose flights that minimize duration, layovers, or price.
AllTrails, available on iOS and Android, helps you discover trails nearby. Search 50,000 trails by name, length, and difficulty, get personal recommendations, access photos and reviews, view routes for hiking and biking, and download maps and photos to access offline.
Hitlist, available for iOS and Android, alerts you to the best options for airfares for the places you want to travel. Build a bucket list of places, and instead of having to set up price alerts, the app automatically sends you the best deals for the optimal times to travel.
Top10, available on iOS, makes booking a hotel simpler by showing you the top 10 hotels in any town or city worldwide. Choose from categories like luxury, boutique, business, budget, or trending, adjust the price to suit your budget, access social tips and reviews, compare live prices, and book in seconds.
HotelTonight, available for iOS and Android, allows you to travel more spontaneously by booking hand-selected hotels at the last minute (or up to seven nights in advance). You can book a room in just three taps and a swipe, which take about 10 seconds. The app offers the best deals on a curated selection of hotels from basic to luxe.
Party with a Local, available for iOS and Android, connects travelers with locals who want to party. Set your party status in the app, connect with locals, travelers, and expats nearby, talk via real-time chat to set up a time and place to meet, and discover new friends you wouldn't otherwise meet and places you wouldn't otherwise go.
Vayable, available on iOS, helps you book unique experiences offered by local insiders. Locals curate experiences in cities like Paris, Istanbul, Rome, Athens, Dublin, and more. You can also "request a trip" to have experts research, curate, and book a customized travel experience.
Tourlandish, available on iOS and Android, enables you to book local activities and experiences at the last minute. The app, which aims to be your "hipster digital concierge," helps you discover things in a new city, access tours, guides, activities, events, and attractions, and book within a few seconds.
Citymapper, available on iOS and Android, makes cities easier to navigate with trip planning for walking, biking, subways, and buses. (Many users find that it's incredibly useful in their hometowns, as well.) The app provides A-to-B trip planning, real-time departure data for mass transit, weather, alerts, disruptions, saved routes, and more.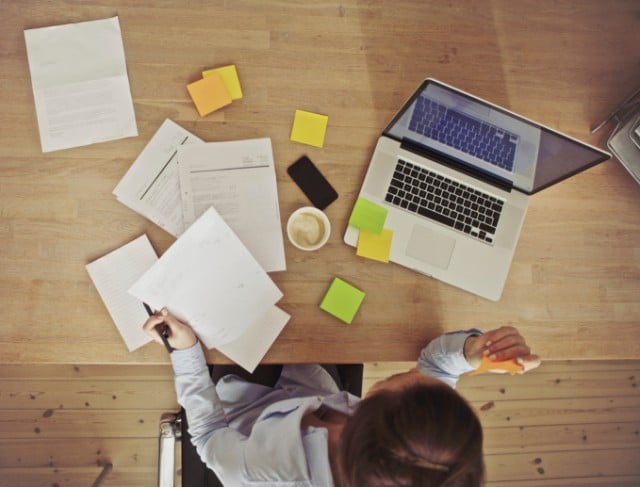 Get organized
Whether you're hoping to get more organized at home or work, stop procrastinating, improve your workflow, or be more productive, these are the apps that can help you do it. Some will help leverage your smartphone to help make you more productive during the day, while a few will actually encourage you to put the smartphone down to focus on your work.
Finish, available on iOS, calls itself the "to-do list for procrastinators." Categorize your deadlines, like 0 to 2 days for Short Term and 3 to 5 days for Mid Term, and tasks slide up through timeframes as days elapse. The app automates due dates, keeping track of how much time passes and sending notifications before deadlines.
Timeful, available on iOS, provides you with intelligent time assistance. It places all of your events, to-do's, and good habits in one calendar, suggests how to spend time wisely, and helps you make time for good habits. You can also protect time on shared calendars, sideline events to free up time, and sync with other calendars.
Pomotodo, available for iOS and Android, combines the Pomodoro and Getting Things Done time management methods to help you work more efficiently. The app enables you to collect ideas, schedule tasks, finish tasks, review your history, and manage workflow.
Next Deadline, available for iOS, puts all of your deadlines in one place to help you determine which ones are important at a given time. Build a list of all of your projects and deadlines, and the priority with which the app displays them will change based on the current deadlines.
With Trello, available for iOS and Android, you can organize practically anything with "cards" that you arrange in lists on boards. Add checklists, comments, photos, videos, PDFs, and URLs to your cards, and if the cards and boards are shared with coworkers, add information on who's working on the tasks currently.
Forest, available for iOS and Android, helps you stop wasting time and losing focus by picking up your phone. When you want to focus on work, plant a tree in the app. It grows for 30 minutes, but will be killed if the you leave the app. You can build a forest over time, and use the app to stay focused in any scenario.
Perfect for writers who need a little push, Prompts gives you intelligent and creative suggestions as you write. With the app, you can track your writing habits, get ideas from the Prompts algorithm, sync your writing to other apps or share via social networks, and get daily reminders to help make writing a regular habit.
FetchNotes, available on iOS and Android, helps you organize your notes and access them anywhere. Group notes together with hashtags, share them with anyone, and filter them to find anything. Collaborate with others instantly, archive notes when you're done with them, or see recommendations about the next step.
With Headspace, available for iOS and Android, you can learn to meditate anywhere for just 10 minutes each day. Listen to Headspace on your smartphone or tablet, or download sessions to listen to offline. Choose collections and sessions based on your mood and lifestyle to improve your focus, stress less, sleep better, and more.
Calm, available on iOS and Android, teaches you to meditate with the goals of reducing stress and calming the mind. The app features guided meditation sessions, music tracks, and nature scenes designed to help you relax, and improve your focus, creativity, energy, confidence, and sleep.
More from Tech Cheat Sheet:
Want more great content like this? Sign up here to receive the best of Cheat Sheet delivered daily. No spam; just tailored content straight to your inbox.