6 Best Devices and Accessories for Smartphone Photographers
Anywhere you go this summer — the beach, the park, an amusement park, an airplane, the mall – you'll see people taking photos or videos with their smartphones. (They'll probably be posting them to Instagram, Facebook, Twitter, or sharing them via a text message or an email.) Mobile photography is everywhere, powered by both Wi-Fi and mobile data, and for good reason. Even photographers who do use a dedicated camera can find themselves without it when they encounter a moment or an image they'd like to capture.
Even though there are many times that you'll need something more mobile than your DSLR, you don't have to settle for the same smartphone photos that everyone else is taking. While we aren't going to tell you which smartphone will take the best photos, we can show you some devices and accessories that will supplement your smartphone's camera and up your mobile photography game. Some of these are portable cameras that can capture something completely different than what you're used to photographing with your phone, while others are smart add-ons that are perfect if you want to stick with the camera you already have in your pocket, built into your smartphone. Check out the list below and try something new with the photos you'll take on the go this summer.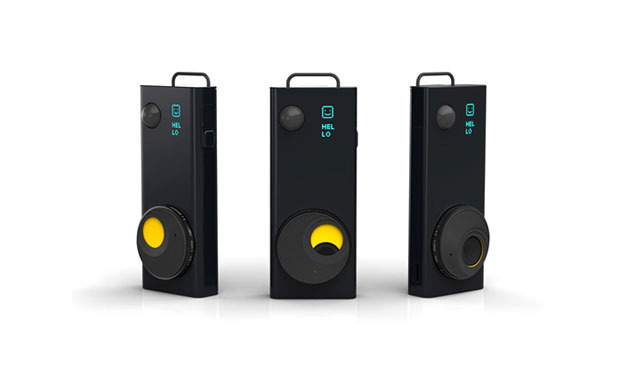 1. Autographer
The Autographer, which claims to be the world's first wearable camera, is a 5MP camera that automatically takes photos throughout the day without the owner telling it to. It's an interesting tool for mobile photographers, who can capture one set of photos (as they normally would) with their smartphone, and then let the Autographer capture a different set throughout the day. The camera ships with a clip and a lanyard to make wearing it easy. It uses five sensors — an accelerometer, a magnetometer, a temperature sensor, a color sensor, a PIR motion detector, and a GPS locator — to figure out when it should capture a photo through its 136-degree wide angle lens. Users can connect the camera to either a smartphone app or desktop software, and download images to create galleries, stop-motion videos, and time-lapse sequences.
It features Bluetooth connectivity and 8GB of memory and retails at $399.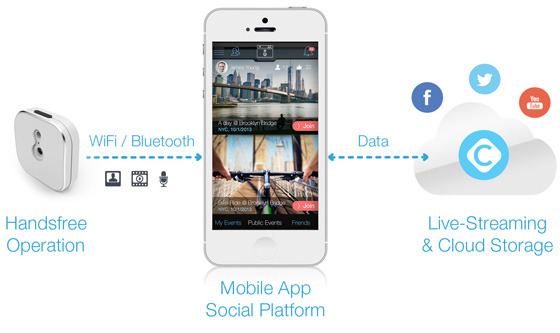 2. CA7CH Lightbox
The CA7CH Lightbox is a wearable 8MP camera that captures still photos and video and can create animated gifs. According to its Kickstarter page, the camera attaches to the owner's shirt, jacket, or hat with a magnetic clip, and has a single button that will prompt the camera to capture a photo or video and then use Bluetooth or Wi-Fi connectivity to automatically save it in the user's cloud storage or post to social media accounts. The accompanying app, available for iOS and Android, features a "Viewfinder" mode that shows users what the camera sees, and also lets them switch between the Ca7CH Lightbox and the phone's camera. The app also includes all of the controls to program what the camera will capture and where it will save or share the media. The company reached its Kickstarter goal within 26 hours, and expects to begin shipping cameras in October.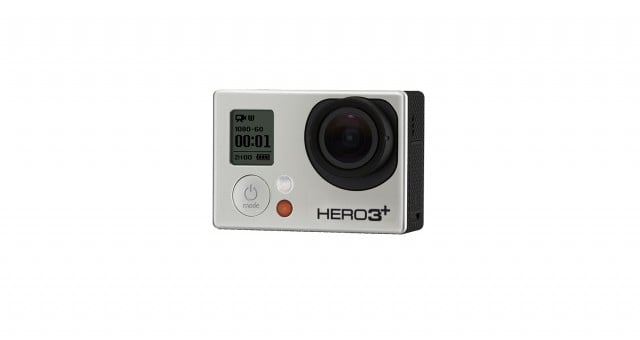 3. GoPro
The GoPro is the ultimate camera for mobile photographers who want to use something other than their smartphone's camera. In addition to a camera company with an imminent IPO, GoPro is becoming a media company that's just as well-known for fantastic videos taken with its portable and Wi-Fi enabled wide-angle cameras as for the cameras themselves. According to GoPro's website, users can control the camera with the GoPro app, available for iPhone, Android phones, and Windows Phone. The app also enables viewing photos and playback of videos, copying photos and videos to the phone to share via social media, and wirelessly updating the camera's software. GoPro offers multiple models in the Hero3 line, ranging from the 5MP White Edition to 10MP Silver and the 12MP Black Edition.
The White Edition retails for $199.99, the Silver Edition for $299.99, and the Black Edition for $399.99.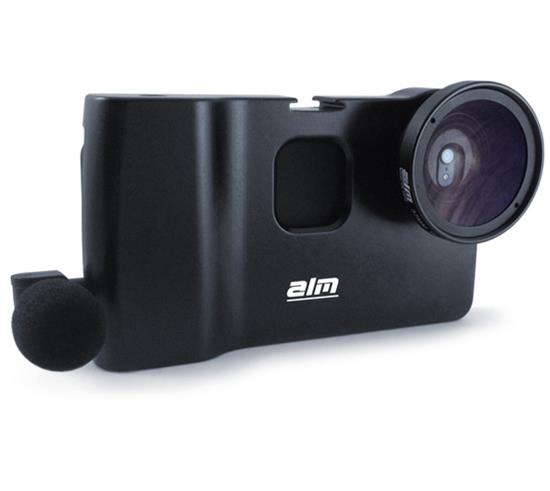 4. mCAMLITE
The mCAMLITE for both iPhones and Android phones is an aluminum body that fits over a smartphone to help photographers take better photos and video without needing to use a separate camera. The solid aluminum frame protects the phone and features industry standard mounts to make the system compatible with other photography and filmmaking gear. The body adds a 37mm wide angle/macro lens to the phone, and this edition of the system also features an external 180-degree microphone to improve videos' audio quality.
It accommodates third-party lenses and filters, plus tripods and accessories, and retails for $129.95.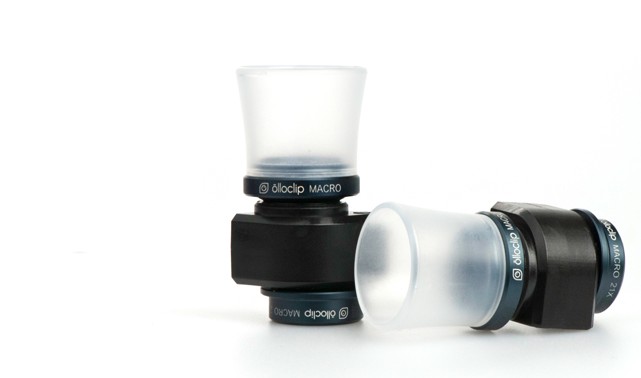 5. Olloclip
There are a wide variety of external lenses available to attach to a smartphone, but Olloclip is one of the best-known. The company makes a range of lenses for both the iPhone and the iPad (no Android or Windows Phone.) The offerings include several multifunction lenses, such as the 3-in-1 macro/fisheye/wide angle lens, made of ground glass and aluminum. The lenses easily clip onto the corner of the iPhone, and are accompanied by an iPhone app that enables users to adjust the focus, capture and edit images, and record videos.
Prices range from $49.99 for the original 3-in-one lens to $69.99 for the 3-in-1 macro lens to $99.99 for a telephoto lens.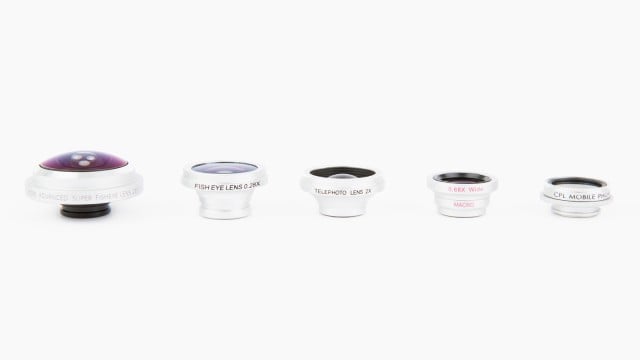 6. Photojojo lenses
For those of you who were disappointed that Olloclip doesn't make lenses for Android phones, this one is for you: Photojojo offers solid aluminum lenses designed to work with any phone equipped with a camera. Unlike Olloclip, these lenses aren't multifunctional, but are offered in a range meant to add a huge range of capabilities to your phone's camera. Photojojo offers a wide angle/macro lens, a fisheye lens, a telephoto lens, a super fisheye lens, and a polarizer lens.
Individual lenses cost $20 to $30, or you can purchase the entire set for $99.
More From Wall St. Cheat Sheet: