6 Biggest Announcements From Apple's WWDC
Speaking to members of its developer community at the 24th annual Worldwide Developers Conference keynote on Monday, Apple (NASDAQ:AAPL) Chief Executive Officer Tim Cook said, "We want to make the best products that people use more and love more than anybody else's." But the two-hour presentation appears to have left both investors and Apple aficionados wanting. The iPhone maker managed to announce several big updates without really surprising or wowing anyone. As evidence of this, Apple's stock ended the day down $2.92, or 0.66 percent, at $438.89.
Even though the company earned more than $22 billion in net profit during the six months that ended in March, many investors worry that Apple is in an innovative funk. Apple has not produced any category-defining products since the iPad, and Google's (NASDAQ:GOOG) Android operating system is cornering more and more mobile-device market share. According to research firm Gartner, Android ran on 74 percent of global shipments in the first quarter of 2013, while Apple's iOS only accounted for 16 percent. Still, Phil Schiller, Apple's Senior Vice President of Worldwide Marketing, seemingly took a jab at the company's recent bad press. "Can't innovate anymore my ass," he said while previewing the redesigned Mac Pro.
Here is a look at some of Apple's biggest announcements from Monday:
1) The Unveiling of iOS 7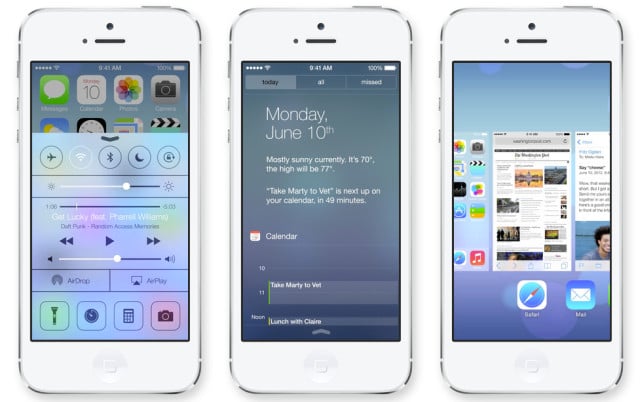 The highlight of Monday's event was the unveiling of iOS 7, which Cook said was the "biggest change to iOS since the iPhone." For the first time, the design was overseen by Jonathan Ive, Apple's Senior Vice President of Industrial Design, and included new typography, redesigned icons, and a new color palette. "I think there is a profound and enduring beauty in simplicity, in clarity, in efficiency," Ive said in a video introducing iOS 7. "True simplicity is derived from so much more than just the absence of clutter and ornamentation. It's about bringing order to complexity." The new mobile operating system will be available this fall.
2) Unwrapping Mavericks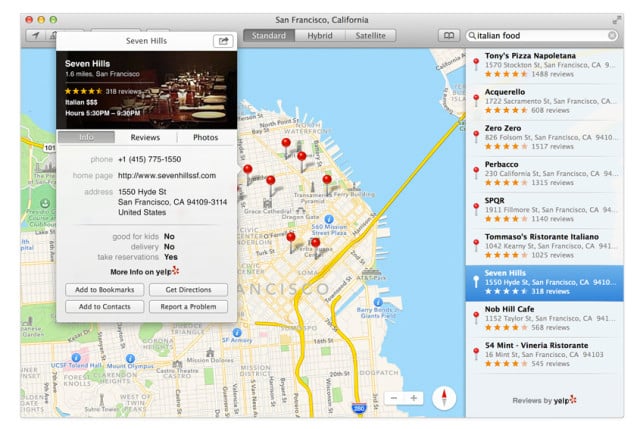 Apple also announced the next version of its operating system Mac OS X. Named Mavericks, Mac OS X 10.9 will come with several new tricks, including support for multiple display monitors, better battery management, an updated Safari Web browser, and file-tagging — so users can more quickly find important items.
The nine previous operating system releases were named for cat species, like Mountain Lion and Snow Leopard, but Craig Federighi, Apple's Senior Vice President of Software Engineering, noted the company did not "want to be the first software release in history constrained because of a dwindling supply of cats." Now, Apple has decided to name its operating system after "places in California that inspire us," according to Cook. Mavericks is a popular surfing spot located in Northern California, just north of Half Moon Bay.
3) iTunes Radio Is Here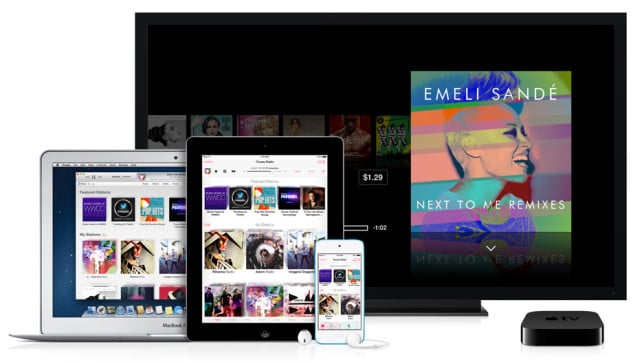 Since last summer rumors have persisted that Apple was in the midst of creating an Internet radio with features similar to Pandora (NYSE:P), which would tailor streams of music to an individual listener's taste. While Apple's iRadio is a relatively late arrival to the fast-growing — but low-margin — sector of the music business, Piper Jaffray analyst Gene Munster still believes the iPhone maker has a "golden" opportunity to gain a measurable market share quickly, given Apple currently has more than 500 million active iTunes accounts to jump-start its service. In what was perhaps the most anticipated announcement of the day, Apple announced that iTunes Radio will, in fact, be launched in the fall.
4) Refreshed MacBook Air

At Monday's event, Apple introduced a new line of MacBook Air laptops, which run on Intel's (NASDAQ:INTC) low-power Haswell processor. With a new battery incorporated into the ultra-thin computer's design, its charge should last an average of nine hours.
5) Pro Facelift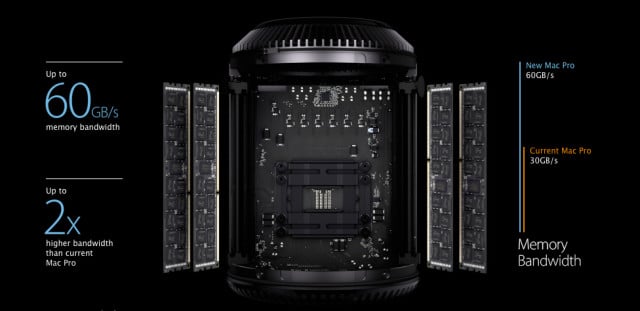 The MacBook Air was not the only Apple computer to receive a facelift. Apple previewed a dramatic new design for the Mac Pro Desktop that was cylinder-like in shape and colored a shiny black. These small, but high-powered computers will be assembled in the United States, Apple said.
6) Browser Delight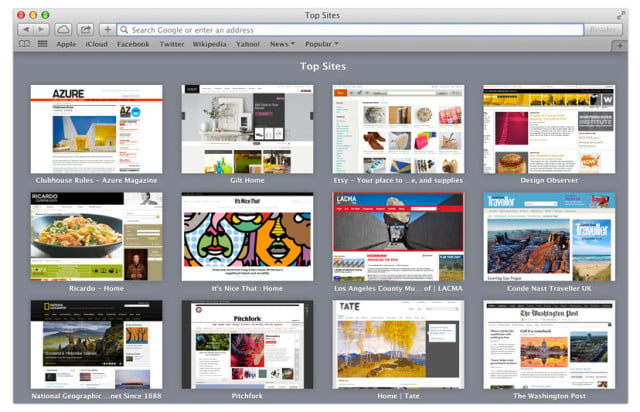 Safari also got an update. In his introduction, Federighi called it the "most elegant and innovative browsing experience." While Safari for OS X Mavericks was more or less a typical update, Safari for iOS 7 was an attempt at forging new ground. The new design nearly eliminates the browser interface, making it look and feel more like the operating system. It also features a new tab view.
Follow Meghan on Twitter @MFoley_WSCS
Don't Miss: Is a New iMac Coming With a Little Intel Ally?