6 Healthcare Apps to Keep You Healthy and Safe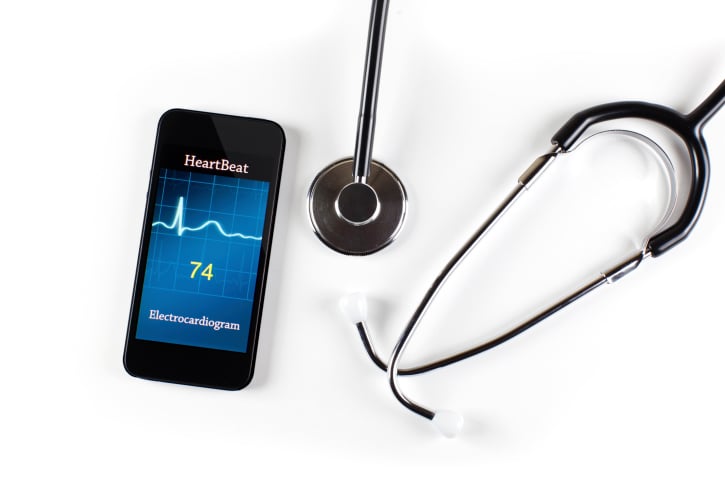 You already carry your smartphone with you everywhere, so why not add some apps that might help you live healthier to the usual rotation of email apps, social networks, and of course the occasional addictive game? As health and medical apps become an increasingly popular area for companies and organizations to focus on, the range of health-related information and services you can access from your iPhone continues to diversify.
The following are six health apps that deliver a variety of services to keep you healthy. From quick communication with a doctor to better ways to figure out how to eat well, each of these has something to offer to the health-conscious smartphone owner.
1. Manage diabetes with Dario

LabStyle Innovations' Dario was in the news this week as it launched its Dario Diabetes Management app for Android users in the U.K. and New Zealand. (Its iOS app launched late in 2013.) It's interesting in that it not only enables patients with diabetes and similar conditions to track insulin and blood sugar levels, but also integrates with other apps like RunKeeper and FatSecret to help users track and achieve their fitness and diet goals. The Android app will also integrate with a compatible smart glucose meter device come September. Dario plans to expand the availability of the iOS and Android app to more countries in Europe and to the U.S., pending regulatory approval, later this year.
2. Text a doctor anytime with First Opinion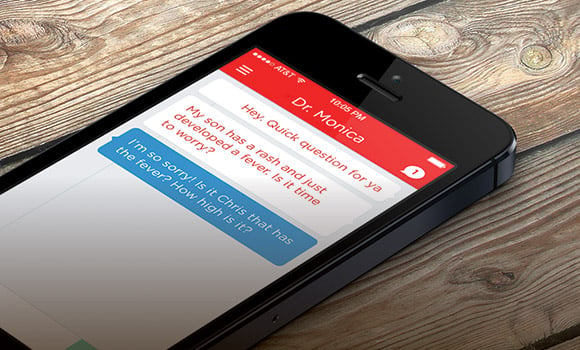 iOS app First Opinion lets you ask a doctor questions in real time, and receive an answer back within nine minutes. The service matches members with one doctor whom they communicate with an unlimited number of times. Users text their doctor and receive an answer back in nine minutes or less. (First Opinion's site explains that users can text any time of the day, any day of the week, since each doctor has an assistant doctor who will take over after-hours). Doctors check in regularly, and keep up ongoing conversations with their patients. However, First Opinion's terms of use does note that the doctors with whom users correspond most likely aren't licensed in the U.S., and the site notes that while the app is free for members need one "full consultation" per month, and additional consultations can be purchased for $12.
3. Video chat, talk, or text with a doctor with HealthTap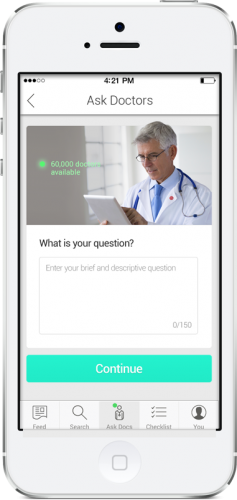 HealthTap, a company best known for its website where consumers can get free answers to their medical questions from a network of 60,000 peer-reviewed doctors. It recently rolled out a new service, called HealthTap Prime, where users pay $99 per month to be able to text, call, or video chat with a doctor anytime. They can share photos and test results, and get answers, prescriptions, and referrals. The idea is that the service saves users the time of making an appointment and traveling locally (or not so locally) to a doctor's office. Those benefits may be particularly attractive to parents of young children, those with chronic conditions, or those who travel often. The app is available for both iOS and Android.
4. Help your child aged 8 to 18 eat better and lose weight with Kurbo Health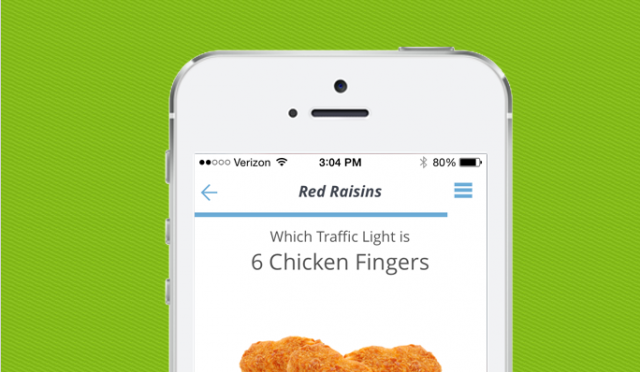 Kurbo recently raised $5.8 million in funding to fight childhood obesity through its mobile subscription service, which provides food tracking and coaching to children enrolled in the program. The service, delivered via an iOS app, offers each family one of two options: either "human coaching," which entails virtual sessions with a live coach, or "virtual coaching," which consists of computer-generated reminders, suggestions, and feedback. (The virtual coaching option is recommended for "motivated adolescents.") Plans range from $10 to $75 per month. The app's food tracking tech relies on a simple traffic light system to enable children to easily understand good eating habits and make healthy choices. The company is partnering with several healthcare organizations, and an Android version of the app will be available in September.
5. Get personalized recommendations on eating better with Nutrino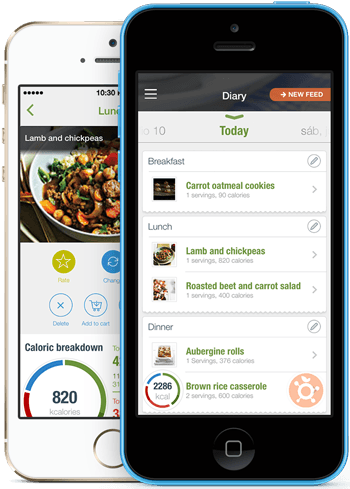 With newly updated iOS app Nutrino – expected soon for Android — users can learn to eat better with meal plans based on their goals, health, and lifestyle. The app also enables users to build a grocery list, get health coaching, integrate other fitness apps and wearable devices, and get plans based on their activity, sleep, and other input. The app is also able to personalize its recommendations based on users' goals for weight loss or gains in muscle mass, suggest what to eat based on the activity they've just completed, or accommodate food allergies and other dietary needs.
6. Get a doctor to come to your door with Pager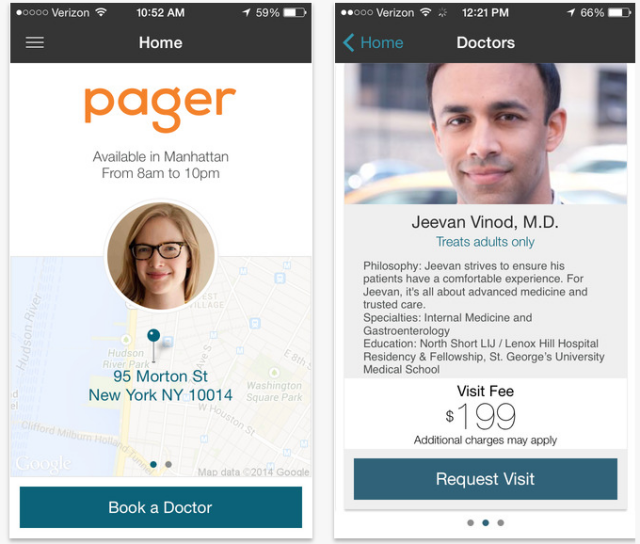 Pager, an iOS app from Uber co-founder Oscar Salazar, enables users to book a house call in Manhattan and Brooklyn. The service aims to get users care faster than urgent care centers and walk-in clinics. Users can request a doctor visit them at home, at their office, or at their hotel, and the app takes care of the paperwork and payment to streamline the process. The services are available from 8 AM to 10 PM, and visits cost $199 during the day and $299 on evenings and weekends.
More from Tech Cheat Sheet:
Want more great content like this? Sign up here to receive the best of Cheat Sheet delivered daily. No spam; just tailored content straight to your inbox.