6 New Gadgets From Last Week: Pocket Desktops and Rocket Skates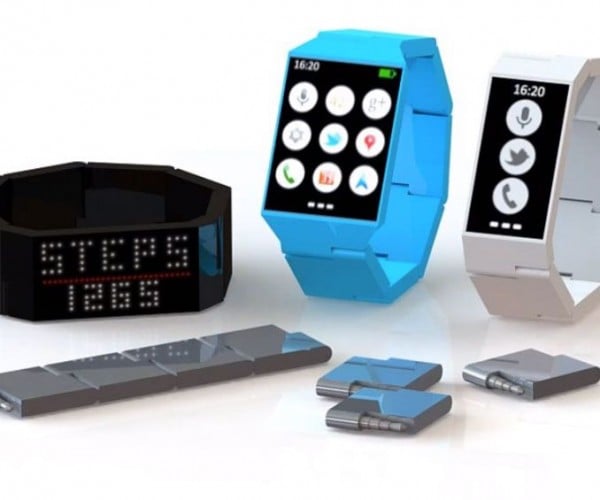 Here's a fun idea: what if you didn't have to keep going out to buy the latest and greatest phone or tablet just to get an upgraded battery or the best camera? What if you could pluck out the old camera and put in a new one? It's a concept that has excited consumers, and Google's already got R&D developing such a product. But many independent business are ahead of the curve and looking for the crowds to fund everything from modular PCs to smartwatches.
But there was more than just one kind of tech concept on display last week, from home oddities to hardware advancements, the gadget world never sleeps.
Swap out smartwatch components like a charm bracelet
Blocks wants to be the modular wearable of the future. While the concept sounds like a charm bracelet, it's a little more advanced and far more useful. Instead of little tchotchkes, you'll be swapping out components and pieces of hardware from a central hub. You'll be able to upgrade and interchange blocks as your needs change and new hardware advances become available. It's an ambitious undertaking, but one that would be advantageous for consumers looking to stay on the cutting edge of tech.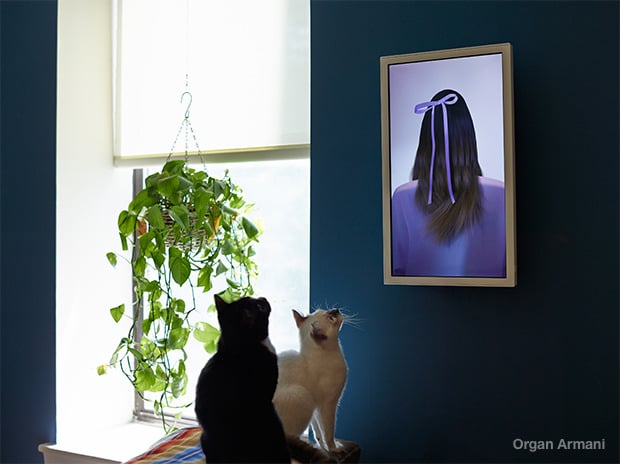 Making Digital Photo Frame Elegant
Digital photo frames are a neat idea, but never something that consumers would describe as an elegant solution for displaying family snapshots. The frames are clunky and uninspiring. Not to mention how unpractical and energy-inefficient it is to leave an LCD screen running a slideshow of pictures. The EO1, on the other hand, adds a little bit of elegance to the digital photo frame category by bringing art from the Internet. No clumsy SD cards or syncing, just pull everything from cat gifs, memes, and selfies from the net. The design looks slim and cool, but of course there's still the issue of plugging it in. The EO1 has a Macbook-like charger, so that could help the appearance. The creators are looking for funding on Kickstarter to help make their art frame a reality.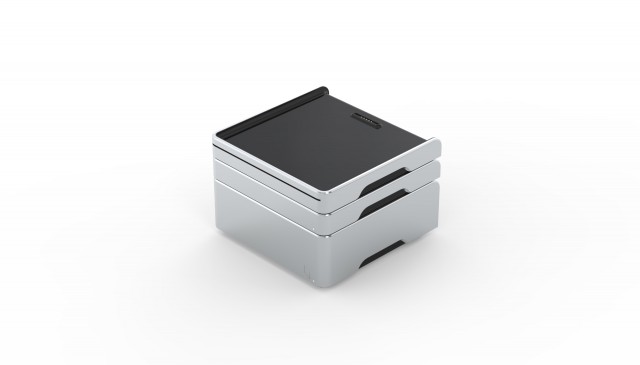 Expand your iPhone storage with Ezee Cube
The ever-growing issue with smartphones is there's not enough space. We're taking more video and photos, and purchasing more content. Consumers aren't able to buy devices with big enough hard drives to store all of our hoarded digital content. The developer of Ezee Cube had just this problem—well, his wife did, which helped him come up with this seamless wireless storage solution. It not only saves photos automatically from your devices on your own personal cloud, but deletes duplicates. You can access and view all your uploaded content from anywhere with Internet access. There's also modular add-ons to expand storage and add optical drives or classic gaming inputs for cartridges, all by simply stacking these blocks on top of one another. If you're interest is piqued, check out their Indiegogo crowdfund.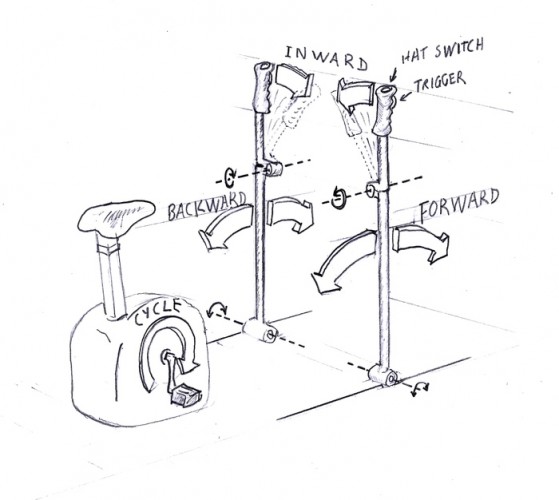 Fitness device that lets you play video games
This isn't the Nintendo Wii, the Vigatar looks like an elliptical meshed with a bike. This contraption is supposed to act as a means of exercise while also being a controller for your video games. The creator's intentions are to help people break out from their boring workout routine, sitting on a stationary bike, pedaling while watching CNN. With this device, fitness enthusiasts can be more engaged in their workouts by pedalling to the next castle or adventure. Unfortunately, it doesn't seem many crowdfunders on Kickstarter are warming up to the idea quite yet.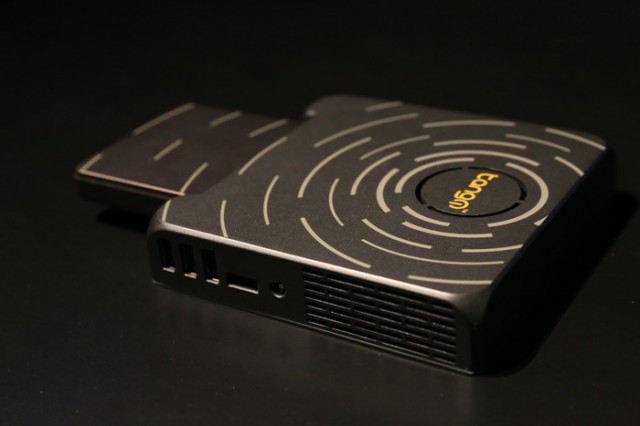 Desktop power in your pocket
Laptops and smartphones provide optimal portability without sacrificing most of your apps. But no matter how many advancements we've made with tiny processors and mini GPUs, you still can't beat the raw power of a desktop. The folks at Tiny Tango have developed just such a pocketable PC. It promises the same power as a mainstream laptop, complete with SSD, 4GB of RAM, and an AMD A6-5200 CPU with a GPU on the same die. The team is currently double dipping on Kickstarter and Indiegogo for funds, as well as taking pre-orders for the system on Tiny Tango's website and pitching to venture capitalists for extra funding.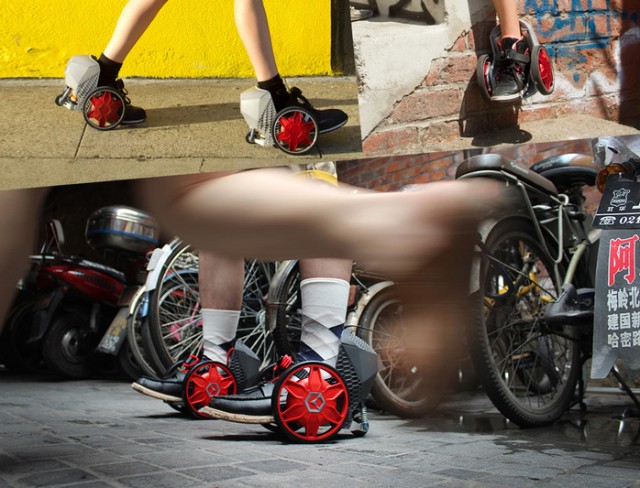 RocketSkates
Glide across the boardwalk in some ACTON R RocketSkates. Wheel around town in these sleek electronic skates or switch off into "walking mode" to shlep up a flight of stairs. As with most electronic devices, this one comes with an app to review battery life, routes taken, and performance. It's uncertain if RocketSkates will become another liability for youngsters tripping and falling or a fun way to get around. This one may even catch on with New York commuters, like the Segway was supposed to. However, the $499 asking price may not help the trend. Check it out on Kickstarter.
More From Wall St. Cheat Sheet: