6 New Gadgets Last Week: Behavioral Conditioning and Bullet Wounds
This week, startups, Kickstarters, and Indiegogos took the spotlight with various device announcements for a variety of needs. Some products will attract parents, military and gun enthusiasts, and homeowners looking to set the right mood at a dinner party. These devices have quite a variety of functions between them — and more than one will likely raise eyebrows.
Kudoso router allows parents to give out "internet allowances"
This Kickstarter projects seeks to reward kids with internet time. The Kudoso router allows you to hand out "internet allowances" to your kids and their devices. The team wants to create a simple and easy to use interface where parents can effectively manage the devices on their network and give them certain privileges.
Parents will also be able to see what sites their kids are visiting most and adjust how much it "cost" to visit certain sites.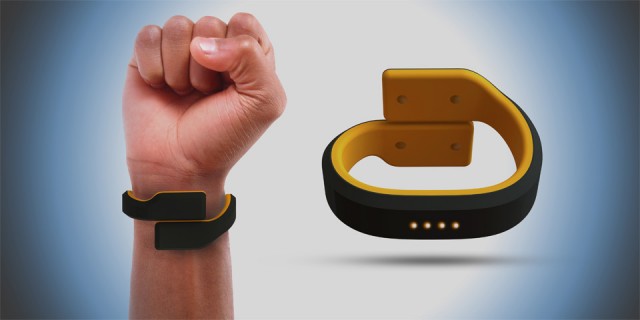 Pavlok band shocks you into bettering yourself
Wish you could form better habits? The Pavlok wrist band has the best intentions in mind, giving you a shock to motivate you. Engadget spoke to the creator, Maneesh Sethi, this week. During the talk, Sethi gave an example of how the wristband could motivate you to wake up earlier: "It sits on my wrist and at 6 a.m. it'll vibrate. I can snooze it, but if I snooze it twice, it shocks me."
While the idea may seem a bit medieval, negative reinforcement in adults has been shown to create desired behavioral changes. Sethi believes behavioral science is on his side, but will customers agree? The Pavlok band is set to release for $250 later this year.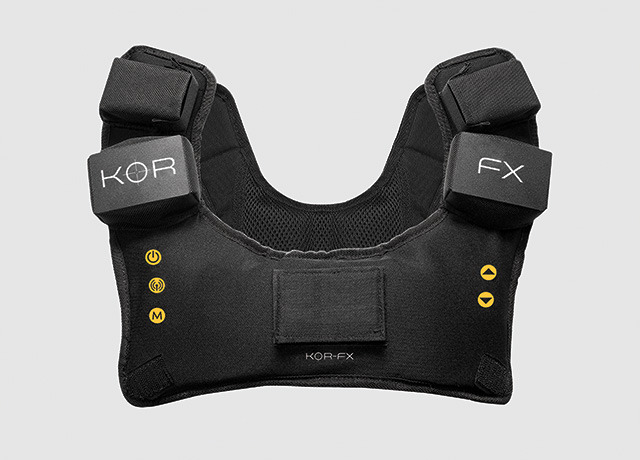 Vest gives you the sensation of being shot
Last week, the Striker VR debuted, showing how we could get real gun recoil, furthering accessory development for virtual reality in video games. There's a Kickstarter going on to fund a vest to complement that gun. You can now feel the returned fire of bullets hitting your chest. The KOR-FX isn't quite as extreme as the Striker VR — it doesn't make you feel like you're actually being shot, just a little rumble of haptic feedback to give the sensation.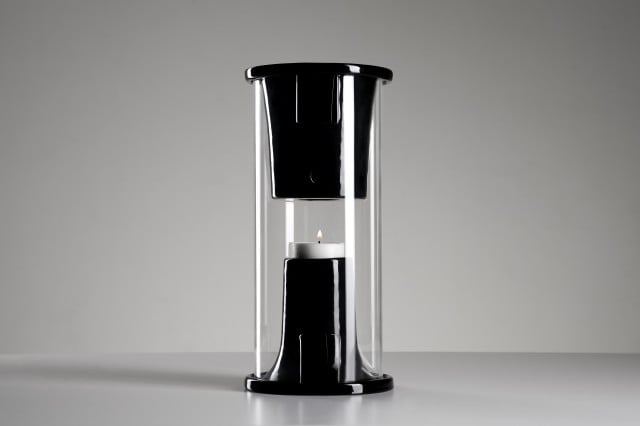 Fire-powered Bluetooth speaker sets the right dining mood
The classiest Bluetooth speaker you'll ever see, this portable sound system is powered by candlelight. The Pelty Bluetooth speaker converts heat into electricity, using the Peltier Effect (where the device's name comes from.)
This device isn't available — though, the creator is currently seeking $100,000 in funds on Indiegogo for its production. Whether the project reaches its goal or not, the team will still receive the funding it raises from the site. If you want to "reserve" a Pelty speaker, all you have to do is donate $229.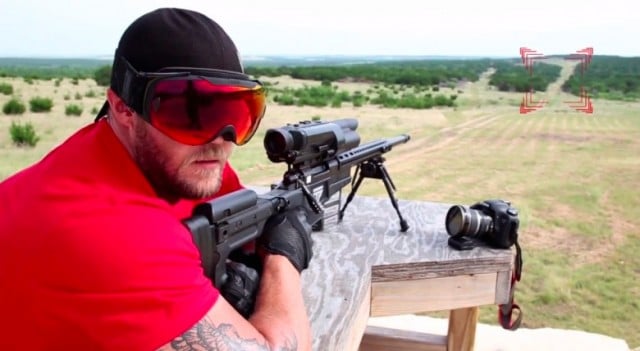 Smart rifle takes perfect shots
This "smart rifle" allows gunners to take perfect shots without even looking at the target. By utilizing a pair of Android-powered ski goggles, Texas-based startup TrackingPoint was able to outfit it with a UI that allowed the shooter to move the scope without a line of sight to aim at the target.
In a video the company released, it shows a shooter taking aim at a target 500 yards away without even looking down the scope.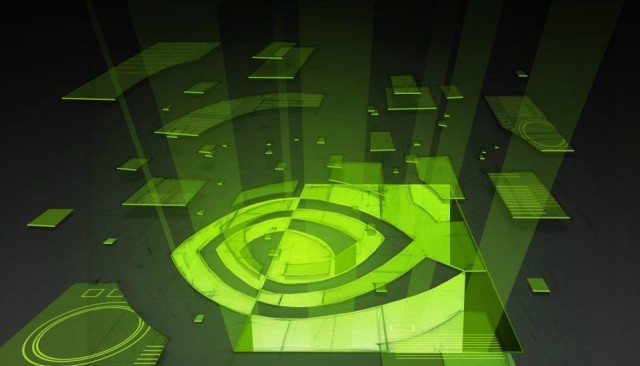 Nvidia gaming tablet outed
The follow-up to Nvidia's Shield handheld controller/console will be a tablet. The Global Certification Forum published a listing for a "Shield Tablet" by Nvidia, which outed the device to new outlets.
The gaming handheld in question is rumored to have a 7.9-inch screen with a 2,048 by 1,536 resolution. Internal hardware include 2GB of RAM, 16GB of storage space, and a Nvidia Tegra K1 chipset to help you play all those games. It's uncertain if this product will be a successor to Nvidia's Shield, alternative, or complement.
More From Wall St. Cheat Sheet: