7 Products That Google Killed Forever
Google Inc.'s (NASDAQ:GOOG) products and services have a high turnover rate. It isn't unusual for the Internet giant to switch off its products just as fast as it starts others, wasting little to no time on unpopular and unprofitable services. A recent study highlighted by MoneyWatch reports that Google shuts down about 35 percent of its services.

Monday marked the demise of another Google product. Google Reader was officially deported to the island of misfit services, encouraging us to take a walk down memory lane and remember the other services Google killed off.
1. Google Reader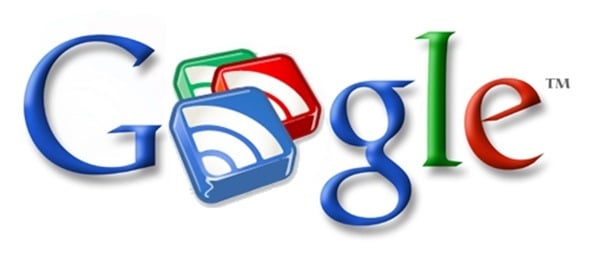 We'll start with Google Reader, as it was the latest service voted off the island. The product offered readers a simpler way of digesting an abundance of news from an array of different sites, allowing users to organize their news based on the time it was reported or developed. Created in 2005, the RSS reader has been extremely popular in the way it offered readers the luxury of only having to visit one site. However, the recent rise of social media has quickly nudged Google Reader off its platform.
Internet users now rely more on their Facebook (NASDAQ:FB) and Twitter newsfeeds for the latest news — sources that are undoubtedly reliable — leading Google to announce in March it would be pulling the plug on Google Reader, a decision that took effect Monday. While many Google services have disappeared without any notice, the Internet company has faced some significant pushback from loyal users. Many improved RSS  readers are now being offered, but not by Google.
2. iGoogle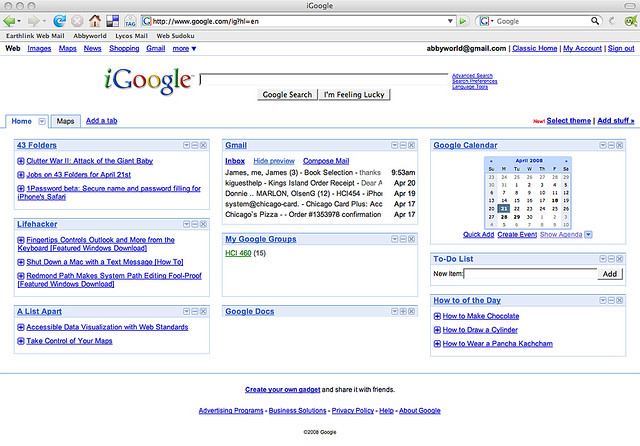 Next up is a product that was also fairly recently nudged onto the Google chopping block. As explained by the company itself, iGoogle is a personalized homepage with a search box at the top and a variety of gadgets at the bottom that facilitate access to different activities and information across the Web. It seemed like a great idea at first: Like Google Reader, it offered to streamline your usual interweb activities. However, the evolution of today's Web and mobile apps has effectively made the service irrelevant, and it will meet its maker on November 1.
3. Knol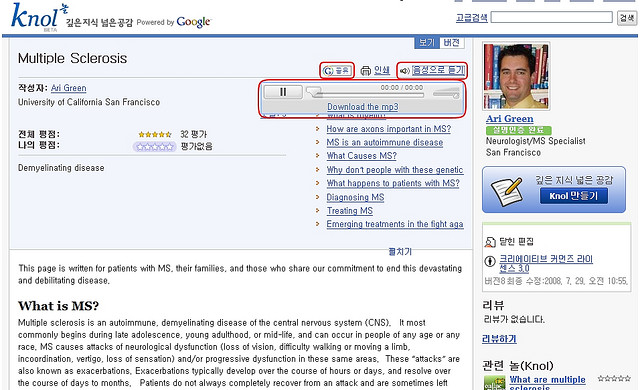 Another Google product that kicked the bucket? Knol.
The Internet company launched the service in 2007 as a way for authors to come together and "create authoritative articles about specific topics they know about." It allowed readers to have access to articles written by fellow Google users on a range of topics, mostly in the health and medical field. Though it was met with initial success, some charged the service as an intended "Wikipedia killer." Google maintained that critics of Knol didn't understand its intentions. While it emphasized authorship more than Wikipedia, it also faced complaints about its articles' biases, leading Google to announce the phase-out of the service in December 2007. It was officially closed on April 30, 2012.
4. Google Health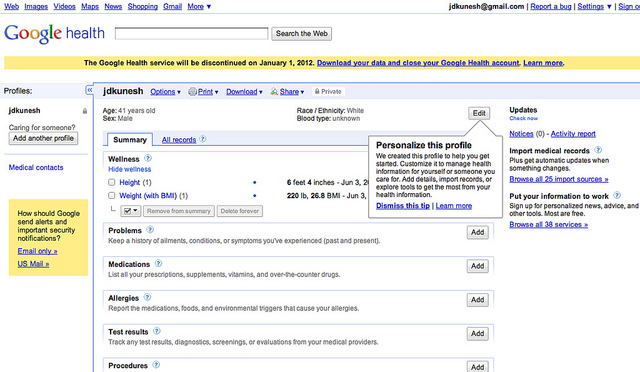 Next up: Google Health. Launched in 2008, it offered users a place to centralize their health records and match them up with other resources and databases. Once users merged their separate health records into one personal Google Health profile, the service then recommended information on relevant conditions and interactions between drugs, conditions, and allergies. But privacy concerns eventually led Google Health to kick the bucket, and the company announced in 2011 that the service was flatlining.
5. Google Notebook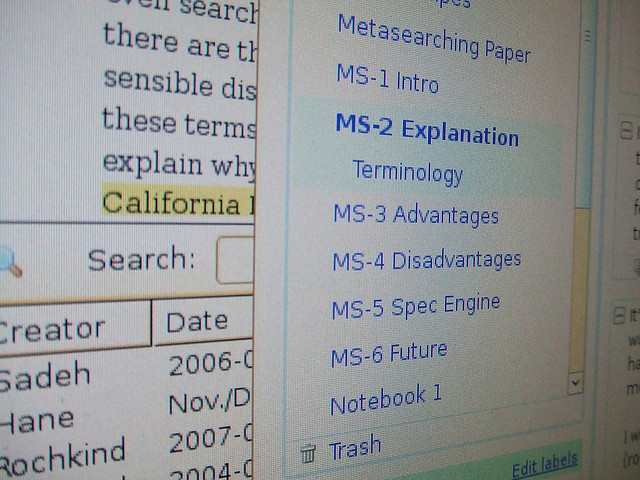 Another notable Google shutdown is Google Notebook. The service was a free online application that gave users the ability to organize the clips of information they found while conducting research online. Saved to an online notebook, the tool gave users a safe place to keep their notes, images, and saved links. Users could opt to collaborate with others if they chose to keep their notebook public. The service went live on May 15, 2006, but was shut down in September 2011. Google now has a new note-taking application available, called the Google Keep.
6. Google Labs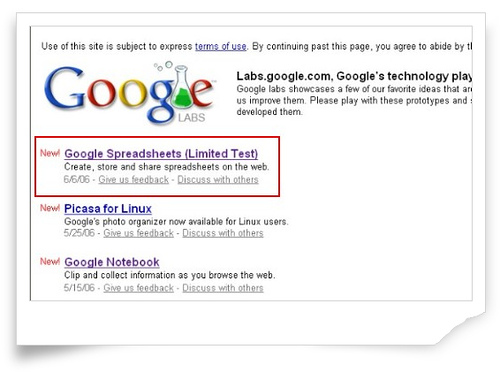 You also might remember playing around on something called Google Labs. This page offered users a chance to be Google's guinea pigs, allowing them to test Google's new projects. The company even described the service as "a playground where our more adventurous users can play around with prototypes of some of our wild and crazy ideas and offer feedback directly to the engineers who developed them." The service was launched in 2006 and discontinued in 2011, but many still remember the green flask and gray title that always accompanied the Google Labs logo.
7. Google Answers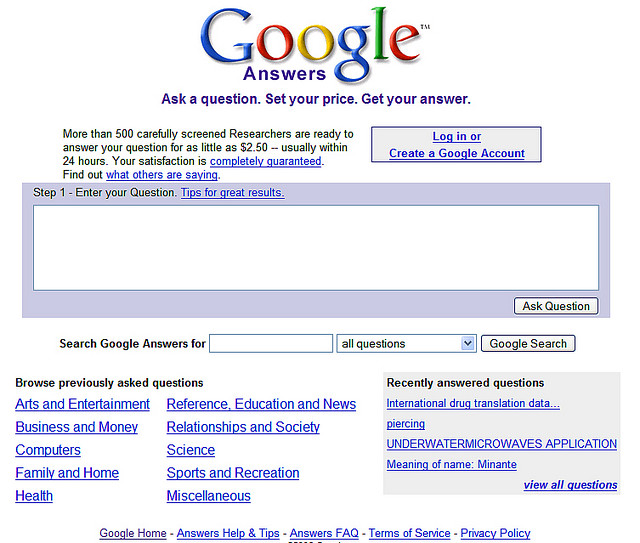 And the last product we'll highlight: Google Answers. Google might have thought it had the answer with this product, but it was wrong. Launched in April 2002, Google Answers was "an online knowledge market" that gave users the opportunity to essentially pay for the answers to their research questions. Well-researched answers could cost anywhere from $2 to $200, and Google got to keep 25 percent of the reward, along with a 50 cent fee per question. The service stuck around about four years, and was closed in December 2006. Many criticized it for encouraging plagiarism.
Investing Insights: Will An Acquisition Help Nokia?