8 Companies Dominating Online Video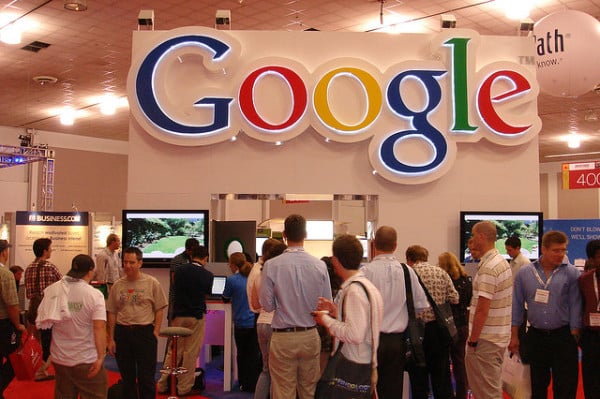 The Internet revolutionized how people view and consume information. From email to social media networking, users are finding more content to digest than ever before. The popularity of the Internet also paved the way for more advertising in our daily lives.
According to comScore, a leader in measuring several aspects of the digital world, Americans are still viewing massive amounts of online video. The company recently announced that data from its Video Metrix service showed 182 million U.S. Internet users watched nearly 41 billion online videos in May, up from 38.8 billion videos in April. As usual, Google Sites generated the highest number with 14 billion videos and easily logged the highest average engagement among the top ten properties.
Video ads, often a pesky prerequisite for viewing online videos, jumped from 13.3 billion in April to 15.8 billion views in May. This is the highest level of video ads on record. Overall, video ads reached 53 percent of the total U.S. population an average of 96 times during the month.
Let's take a look at the top eight U.S. online video content properties ranked by unique video viewers in May. Most of the companies are outperforming the broad market.
8. Yahoo! sites (NASDAQ:YHOO):
Unique Viewers: 43.6 million
YTD Performance: 34 percent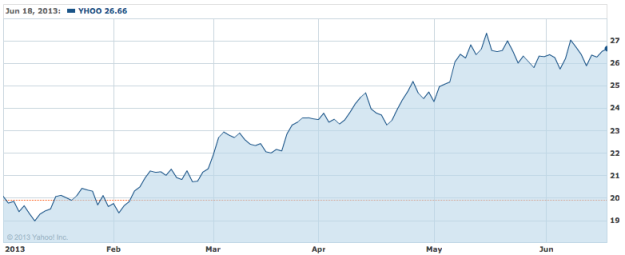 7. Viacom Digital (NYSE:VIA):
Unique Viewers: 43.7 million
YTD Performance: 27 percent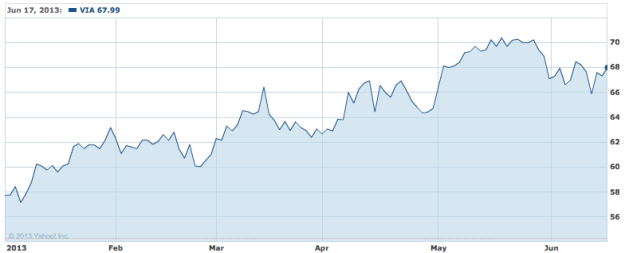 6. Microsoft (NASDAQ:MSFT):
Unique Viewers: 45.2 million
YTD Performance: 31 percent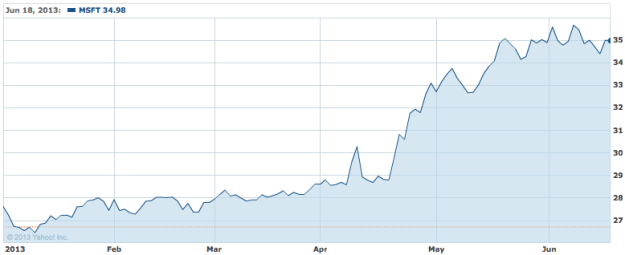 5. News Distribution Network:
Unique Viewers: 46.5 million
NDN is a leading edge digital video and advertising solutions company. Its unique syndication and advertising model distributes professional multimedia content from trusted brands to high quality digital publishers. It is not a publicly traded company, but current employees hail from CBS, CNN, Conde Nast, Cox, Discovery, Turner Broadcasting, and elite individual properties such as AJC.com, NOLA.com, and WashingtonPost.com.
4. VEVO (NYSE:SNE):
Unique Viewers: 52.0 million
YTD Performance: 91 percent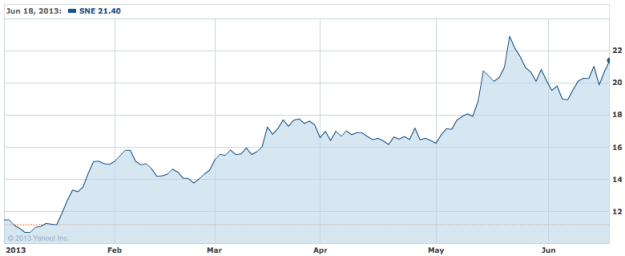 3. AOL (NYSE:AOL):
Unique Viewers: 53.8 million
YTD Performance: 24 percent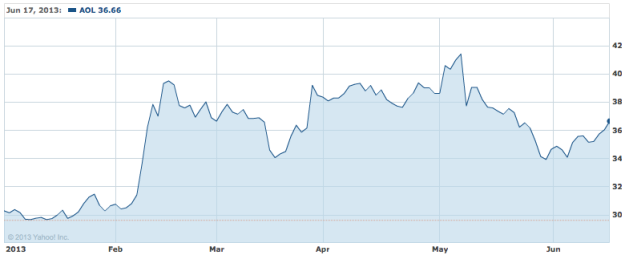 2. Facebook (NASDAQ:FB):
Unique Viewers: 60.4 million
YTD Performance: -9 percent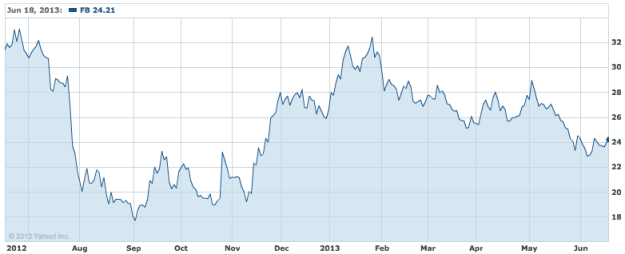 1. Google sites (NASDAQ:GOOG):
Unique Viewers: 154.5 million
YTD Performance: 27 percent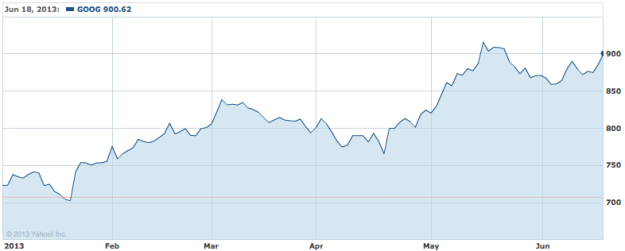 ComScore also finds that 84.8 percent of the U.S. Internet audience viewed online video in May, with the average duration per content video being 5.6 minutes. Video ads accounted for 27.9 percent of all videos viewed and 2.6 percent of all minutes spent viewing video online.
Don't Miss: How Much Did This Tax Credit Boost Corporate Earnings?
Follow Eric on Twitter (@Mr_Eric_WSCS)