9 Great Games on Xbox 360, PS3 You Probably Haven't Played
All console generations have their classics that nearly everyone has played. In the Xbox 360 and PlayStation 3 era, those include series like Grand Theft Auto, Halo, Call of Duty, Mass Effect, and Uncharted.
Unfortunately, it's inevitable that some great games are going to slip through the cracks. Some worthy titles either come out at the wrong time or fail to get the marketing investment they need to get off the ground. Here's a list of games for Xbox 360 and PlayStation 3 that you might not have played, but should.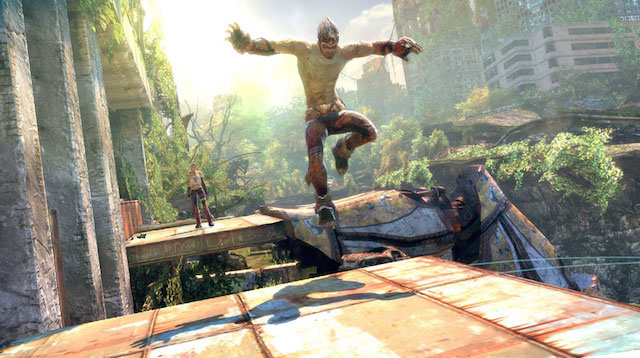 1. Enslaved: Odyssey to the West
A post-apocalyptic world. A nimble male hero. A female companion with a set of helpful skills. These are well-trodden video game tropes, but Enslaved makes them feel new again, thanks to some terrific writing and impressive voice acting.
The script, penned by 28 Days Later writer Alex Garland, is phenomenal as is the animation, which is helped along by motion capture actors Andy Serkis and Lindsey Shaw. But it wouldn't be half the fun it is without the terrific gameplay, which merges platforming, exploration, and action into an unforgettable experience.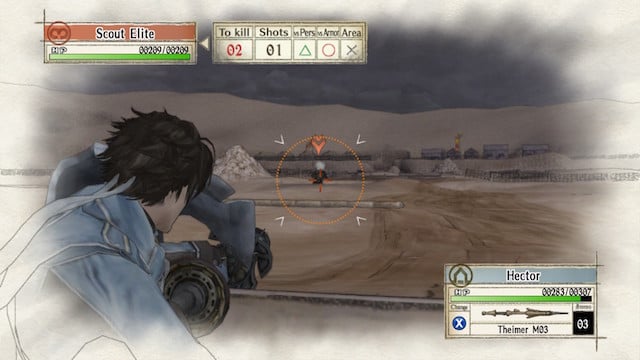 2. Valkyria Chronicles
Traditionally, strategy games and shooters are separate genres, and never the twain shall meet. Well, the twain have met in Valkyria Chronicles, a brilliant genre-bender that takes the best of both worlds and whips up an excellent game no one saw coming.
Like in most strategy games, you move your troops around the battlefield where you think they'll do the most damage. But here, once you place them where you want them, you actually have to aim and shoot. With troops you can level up and new tech you can acquire between missions, there's a whole lot to do in this game. With its high level of challenge, the game asks a lot, but if you give yourself over to this incredible game, you'll be glad you did.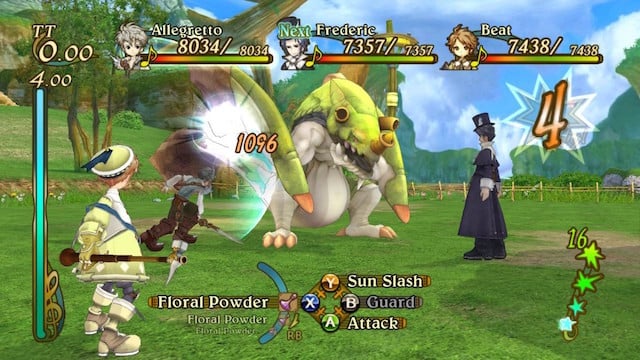 3. Eternal Sonata
The last console generation wasn't exactly a golden age for Japanese role-playing games. Thankfully, fans of the genre got a few superb titles, including the easily overlooked Eternal Sonata, a game that's based in the dream world of a dying pianist and composer Frederic Chopin.
As strange as it sounds, the game pulls it off admirably by incorporating gorgeous music, action-packed battle sequences, and very little filler into a 30-hour adventure. Even if you're not typically a fan of JRPGs, this one may surprise you.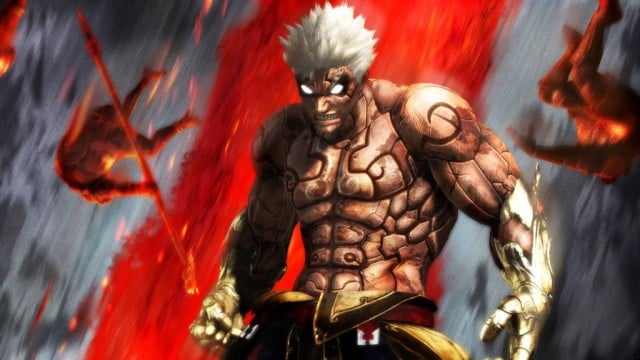 4. Asura's Wrath
In Asura's Wrath, you play as a demigod whose wife and daughter have been killed by deities, leaving you with an unquenchable thirst for revenge. Like the much more popular God of War series, Asura's Wrath is an action game that's full of over-the-top set pieces, but the spectacle of Asura's Wrath trumps anything found in those games. For instance, there's a scene where an enemy's sword reaches from the moon to the Earth to stab our noble hero. It's definitely strange, but this game turns that into a compliment.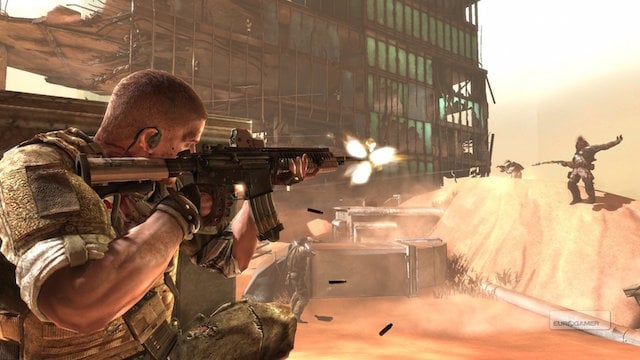 5. Spec Ops: The Line
Most war games these days are about as serious as a Transformers movie, with big action set pieces that come off as more awe-inspiring than emotionally draining. That's where Spec Ops: The Line comes in.
The whole point of this game is to illustrate just how awful and destructive war really is, and to give lie to the bombastic military shooters we take for granted. Spoiler alert: It works. The game is so poignant that one video game critic wrote a whole book about it.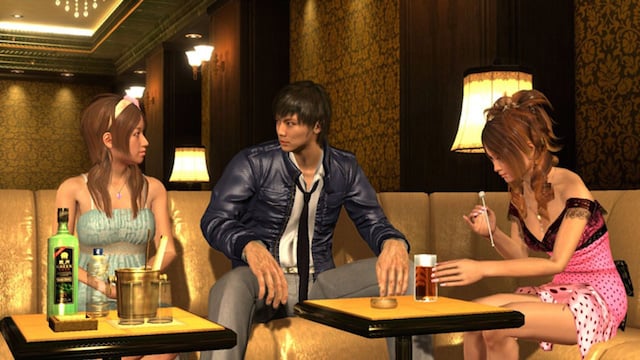 6. Yakuza 4
The Yakuza games take place in the criminal underworld of Tokyo, where you get to take part in all manner of bad deeds. The fourth installment is divided into four chapters, each of which features a different main character.
You spend your time exploring the game's open world, beating the teeth out of enemies, and either taking on missions or tackling side quests. There's a ridiculous number of activities you can take part in, from golf and karaoke to dating and UFO sighting. And with a fifth installment recently announced, there's no better time to play Yakuza 4 than right now.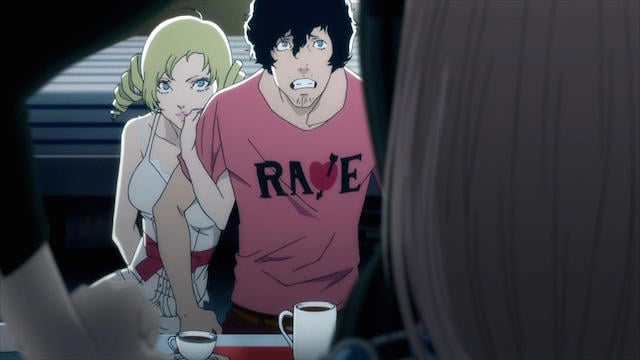 7. Catherine
Most puzzle games on consoles come in the form of cheap downloadable titles. Not Catherine, a big game full of big emotions. You play as Vincent, a regular dude whose romantic life is in shambles. He has a stable, reliable girlfriend who wants to get married, and also a much more adventurous woman on the side.
He's clearly in over his head, so each night he has nightmares of climbing complex towers that you have to help him navigate. The story sections come in the form of gorgeous anime, while the puzzle sections test your mental abilities to ever greater extents as the game progresses. There's nothing else out there quite like Catherine.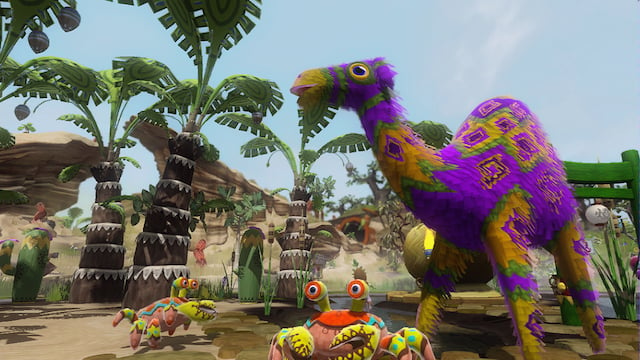 8. Viva Piñata: Trouble in Paradise
This game is actually a sequel, but if you missed out on the first installment, there's no need to worry: Trouble in Paradise is basically the same game, but with more fun stuff thrown in for you to do.
Basically, you're a gardener in charge of an increasingly vast ecosystem of piñata animals, each with its own personality and preferences that you can either honor or ignore. You can breed the creatures and attract new ones to expand your collection. You can participate in tons of mini-games, and play with others either online or locally. Is it bizarre? Indeed it is. But is it loads of fun for gamers of all ages? Absolutely.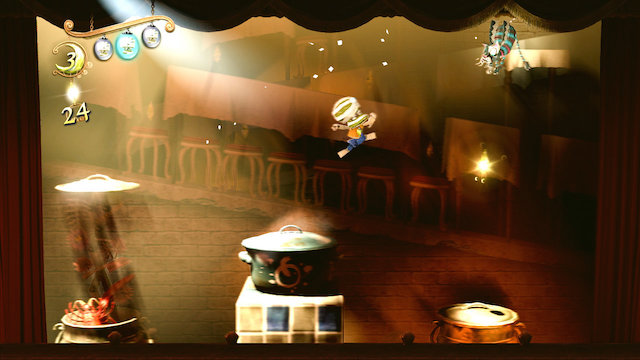 9. Puppeteer
This creative platformer exudes charm. You play as Kutaro, a wooden doll who has lost its head. Thankfully, you can switch between three replacement heads to gain unique abilities that help him through an endlessly creative world.
The game is set up as a stage play, with the sets constantly changing as you progress. When you die, you can hear the audience gasp, and when you land a killing blow, they'll cheer you on. It all adds up to a game whose distinct charms put it head and shoulders above most of its uninspired competition.
Follow Chris on Twitter @_chrislreed
Check out Tech Cheat Sheet on Facebook!
More from Tech Cheat Sheet:
Want more great content like this? Sign up here to receive the best of Cheat Sheet delivered daily. No spam; just tailored content straight to your inbox.