Adobe Sees Opportunity in Apple's Aperture Abandonment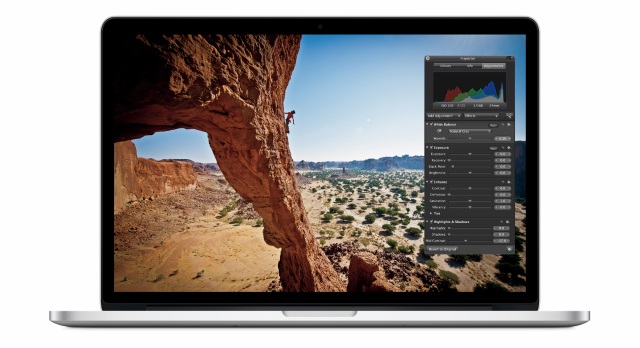 Will Adobe (NASDAQ:ADBE) be able to turn Apple's (NASDAQ:AAPL) software transition to its own advantage? Last week Apple revealed that it was ending development of Aperture, its long-running professional photo editing and management application. Well-connected Apple commentator Jim Dalrymple was the first to break the news via his blog The Loop.
"With the introduction of the new Photos app and iCloud Photo Library, enabling you to safely store all of your photos in iCloud and access them from anywhere, there will be no new development of Aperture," said Apple in a statement provided to The Loop. "When Photos for OS X ships next year, users will be able to migrate their existing Aperture libraries to Photos for OS X." While development of Apple's other professional applications — such as Logic Pro and Final Cut Pro — will continue, Dalrymple noted that the new Photos app would also replace iPhoto.
Apple later clarified the transition process in a statement to TechCrunch that revealed that compatibility updates would be provided to allow Aperture to run on OS X Yosemite. However, there will be no further development of the application after the compatibility updates.
Although Apple briefly highlighted some of the new Photos app features at the Worldwide Developers Conference earlier this month, it is unclear if the new app offers the same level of professional editing tools that are found in Aperture. While it's still not known if Apple is completely abandoning professional-level photo editing software in favor of a more mainstream application, Adobe is betting that many Apple users who are professional photographers may not stick around to find out.
In a post on the Photoshop.com blog, Adobe Vice President of Products and Digital Imaging Winston Hendrickson invited Apple's Aperture users to migrate to Lightroom, Adobe's own professional photo editing and management application. "Today, Apple announced they will no longer be developing Aperture in light of their new photography app for OS X," wrote Hendrickson. "If you are an Aperture or iPhoto customer looking for change, check out our new Creative Cloud Photography plan announced last week, or our standalone Lightroom app for your desktop as alternatives."
While Apple only recently announced that it was ceasing development of Aperture, as noted by MacRumors, the Cupertino-based company has not issued a major update for the software since October 2013. In his blog post, Hendrickson appeared eager to assure Aperture users that Adobe was committed to the continued development of its professional photo editing app.
"Put simply we're doubling down on our investments in Lightroom and the new Creative Cloud Photography plan and you can expect to see a rich roadmap of rapid innovation for desktop, web and device workflows in the coming weeks, months and years," wrote Hendrickson. "We also continue to invest actively on the iOS and OSX platforms, and are committed to helping interested iPhoto and Aperture customers migrate to our rich solution across desktop, device and web workflows."
While it remains to be seen if Adobe's attempt to lure Aperture users away from Apple's new Photos app will be successful, the software maker obviously sees an opportunity in Apple's decision to end development of its longtime professional photo editing app. Although OS X Yosemite will publicly launch this fall, Photos for OS X won't launch until early 2015.
More from Wall St. Cheat Sheet:
Follow Nathanael on Twitter (@ArnoldEtan_WSCS)