Afghanistan's Fake Apple Store Seeks Real Expansion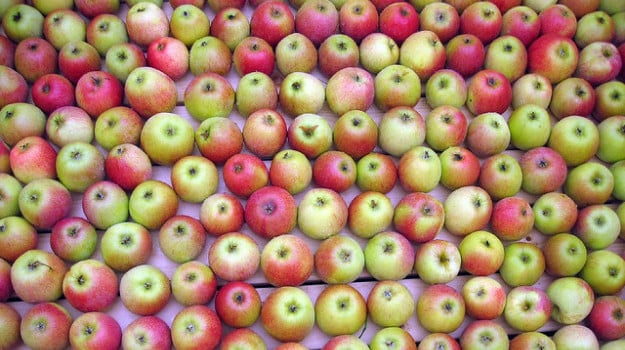 Apple (NASDAQ:AAPL) has been criticized by some analysts for its late entry into emerging markets such as India and China. However, entrepreneurs in some developing markets could not wait for Apple to make the first move and have instead taken the initiative in creating their own unofficial versions of the Apple Store. The unofficial Apple Store in Kabul, Afghanistan is one such operation.
Although Afghanistan's only unofficial Apple Store has been around since August 2010, it has been successful enough for its owners to consider expanding their unsanctioned Apple retail operations. According to Leo Mirani at The Atlantic, the owners may soon open a second location in Kabul as well as an Apple repair store. The owners of Afghanistan's unlicensed Apple Store are also currently working on a website.
Despite a steady demand for Apple's products in Kabul, the store does not rake in the same profit margins that an official Apple Store does. Mohammed Nasery, who is the manager of Kabul's unofficial Apple Store, estimates he makes a paltry $10 to $50 on most products. This is mostly due to having to source his Apple products from Dubai, where he pays close to full retail price.
Although it is an unlicensed Apple retail outlet, this store is still an amazing demonstration of the worldwide reach of Apple's brand appeal. Even in places as remote as Afghanistan, Apple has developed an enviable reputation for high-end quality. Apple may be taking a slow approach to the developing world, but it seems many emerging markets are more than ready for the Cupertino-based company to start providing the products they so desperately want.
Apple closed up 2.16 percent at $417.20 on Friday. Here is how Apple has traded throughout the week.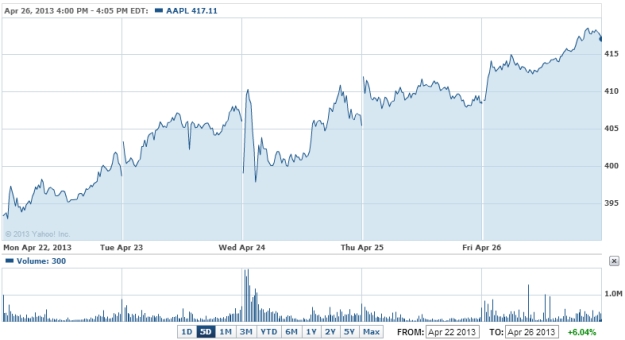 Don't Miss: Apple vs. Amazon: A Tale of Two Valuations.