After 50M-User Milestone, What Still Stands in Netflix's Way?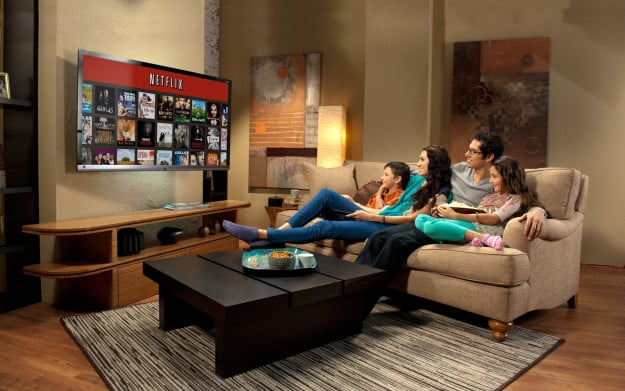 Netflix's (NASDAQ:NFLX) online kingdom has expanded to more than 50 million users during a quarter marked by news of the streaming giant getting increasingly political when it comes to net neutrality. Amid this background, just fewer than 1.7 million new users joined Netflix during the second quarter of 2014.
Netflix's quarterly report came out, and the company made $1.34 billion in revenue, about 37 percent more than it made for the same quarter last year. The company's second quarter net income of $71 million was slightly below analysts' projections, but the streaming service is still growing. That growth is a pattern that Netflix would like to see more of in the future.
Netflix is looking to continue this growth both domestically and internationally to expand its kingdom of loyal viewers. The service will be expanding into Germany, France, Austria, Switzerland, Belgium, and Luxembourg, opening the service to new audiences. It will also try to grow here in the United States, where Netflix has been in the news for its role in the net neutrality battle. As the old adage goes, "Any publicity is good publicity."
Financial analysts have all that net neutrality attention on their minds. MarketWatch's live blog from the results announcement mentions that Wall Street analysts asked net neutrality questions during the results announcement with Netflix CEO Reed Hastings and Chief Financial Officer David Well.
MarketWatch reporter Rex Crumlive summed up the net neutrality questions and responses in the following comment. "A slate of questions come up on Net Neutrality. Needless to say, Netflix doesn't like the idea of having to pay Comcast, or anyone else, for network connections," wrote Crumline.
Netflix does not want to pay for Internet access to any Internet service provider. Its customers already pay to access the Internet. The company's stake in net neutrality would result in fewer costs for the company. Its deals with Verizon and Comcast cost Netflix. Netflix had to pay an undisclosed amount to each to ensure streaming quality. The company does not want to do that again with other Internet service providers. Not having to pay that type of Internet service would likely mean more money in the form more revenue that could translate into higher profits for Netflix. Or it could be used to help Netflix expand.
The 50 million-subscriber milestone is a notable achievement for the quarter that just ended, but the company is already looking ahead. It wants to be closer to 55 million by the end of the third quarter, another expansion of its streaming television empire. The company is projecting that the majority of these new Netflix users will be from outside the United States. As Forbes' headline suggests the goal is global after all.
[mediagraph-partner content_url="c3d1f79f983757e8820f3221″]
More From Wall St. Cheat Sheet: