After a Tumultuous Year, Dell Bids the Nasdaq Farewell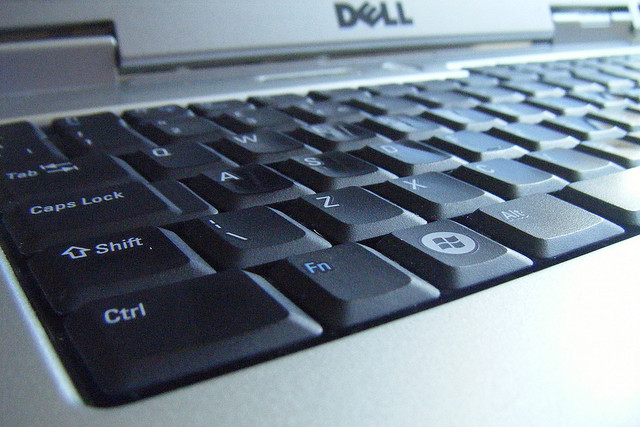 Tuesday is the last day Dell (NASDAQ:DELL) will be publicly traded on the Nasdaq, or, as company founder and CEO Michael Dell said in a press release announcing the completion of his acquisition of the personal computer maker, it is the day "Dell enters an exciting new chapter as a private enterprise."
In early September, Michael Dell, who began the eponymous company from his college dorm room in 1984, finally convinced shareholders that his privatization plan was the best option for the struggling PC manufacturer. It took months — months spent arguing against a rival offer made by the company's largest outside shareholder, Carl Icahn — plus a sweetened offer before shareholders decided to approve the $24.9 billion buyout.
Michael Dell was even forced to postpone the vote three times for what he called lack of shareholder support. For a period, shareholders were swayed by Icahn's argument that the company was worth more than the $13.75 per share Michael Dell and financial backer Silver Lake had offered. But after the vote was delayed time and time again, Icahn became convinced that he had been outmaneuvered and exited the fight just before the September 12 vote.
Without the activist investor's fierce opposition, Dell shareholders voted in favor of selling the company to its founder and chief executive officer.
That deal was not just a personal victory for Michael Dell in his battle with activist investor Icahn, who once tweeted "All would be swell at Dell if Michael and the board bid farewell" — it was also the largest buyout of a technology company in history.
Now, the CEO — who used his 16 percent stake in the company, valued at more than $3 billion, plus another $750 million in cash and $19.4 billion from Silver Lake and a consortium of lenders to take Dell private — can lead the company in whatever direction he chooses. The buyout left Michael Dell with a 75 percent stake and the ability to dictate Dell's next steps.
The difficulty of convincing shareholders to approve a $24.9 billion bid to take the PC maker private over the loud protestations of Icahn and other major investors pales in comparison with the task Michael Dell now faces: He needs to turn around Dell's fortunes amid an evaporating market for personal computers. Research firm IDC predicted shipments of PCs to fall 10 percent this year.
Michael Dell has framed the turn to privatization as a new start, rather than a transition. At a speech at the company's Silicon Valley division a few weeks ago, he said, "In another week or two we'll be the world's largest startup." But the company has no plans to abandon its PC business — instead, it will be the framework upon which new beginnings will be built.
Ironically, the Special Committee of Dell's Board of Directors recommended that shareholders vote against Icahn's proposal, which would have left the world's third largest personal computer as primarily a PC maker, because it would have dramatically elevated the "risk profile and uncertainty for existing Dell shareholders."
Risk there may be, but that risk is no longer a problem for shareholders. However, the fact remains that Dell expects to generate $3.6 billion in earnings before interest, taxes, and amortization in fiscal 2014, despite the fact that more than half of its business comes from PC sales.
Michael Dell plans to follow a strategy similar to the one that put the company on course to achieve that earnings figure: selling PCs at a loss. In Dell's last quarter as a public company, net income fell 72 percent from the year-ago quarter, but sales were better than expected. The state of the PC market left a clear mark on Dell's second quarter, but part of the drop in earnings was the result of a deliberate Dell strategy. The company has narrowed its margins to boost market share, which edged up 1 percentage point during the three-month period, its largest move in nearly three years.
But the plan is not for Dell to remain completely dependent on PC sales forever — just long enough for the company to balance its business. Services and software are much more profitable, and both categories are expanding. The problem is that Dell's market share in services and software stands at less than 1 percent, even after four years of trying to change the company's focus along with $13 billion in acquisitions.
But by being a private company, rather than a public company, Dell will be able to attack the software and services business for a stronger position. No longer will cash be delivered to dividends and stock buybacks, meaning there will be enough cash flow to cover interest payments. Without the need to focus on the public markets, Michael Dell will have the flexibility to rebalance the company's business.
"Michael has extremely exciting software assets that haven't been valued by Wall Street because they're surrounded by the legacy PC business," Salesforce.com (NYSE:CRM) CEO Marc Benioff recently told Forbes. "For Michael to realize the value of these new assets — he has this incredible security asset as well — Michael needs to take Dell private and restructure the company."
Another problem is the competition of the market's well-established players: Hewlett-Packard (NYSE:HPQ), International Business Machines (NYSE:IBM), and Amazon (NASDAQ:AMZN).
The fact that Silver Lake decided to invest in the privatization deal is heartening. On its last three technology deals, the company made 213 percent on Microsoft's (NASDAQ:MSFT) Skype, 730 percent on disk-drive manufacturer Seagate Technologies (NASDAQ:STX), and 430 percent on chipmaker Avago (NASDAQ:AVGO), according to Forbes. Early estimates indicated Silver Lake could earn as much as 11 percent per year on the Dell buyout, based on the PC company's most recent earnings.
After beginning life on the Nasdaq in 1988, with the company's stock debuting at $8.50 per share, the stock will end its run at about $13.83, its Monday closing price.
Follow Meghan on Twitter @MFoley_WSCS
Don't Miss: Microsoft Gives Another Xbox One Teaser.