All Hail King iPad: Highest Usage Share in 5 Months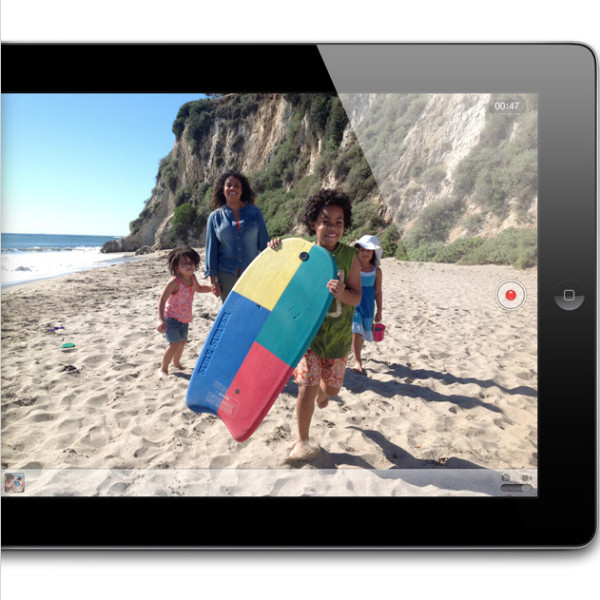 A report from Chitika Insights has the Apple (NASDAQ:AAPL) tablet gods breathing easy. After recording a dip in Apple's iPad usage share in April 2013, the tech giant is back in the driver's seat, posting a Web usage share increase in May that marks its highest in five months. Boasting 82.4 percent of North American web traffic, rivals Amazon (NASDAQ:AMZN) and Samsung (SSNLF.PK) pale in comparison with the figures posted for the Kindle Fire and Galaxy Tablet.
Chitika reports that it sampled millions of U.S. and Canadian tablet online ad impressions that ran through its network, collecting data from May 15 to May 21. When comparing May's report to that of March and April, several trends emerged. The iPad was still the most popular tablet by far in terms of Web traffic in March and April, at 81.9 and 81.3 percent, respectively — but that percentage drop didn't go unnoticed.
Many questioned whether this was the beginning of the end of Apple's tablet reign. IDC statistics, too, were shedding light on the fact that Apple's grip on the market appeared to be loosening. In April, Apple's share of the tablet market dropped to 39.6 percent from the 58.1 percent it held in the same quarter last year, while Samsung and Amazon kept steadily increasing their shares.
But is Apple really losing the tablet market? Not according to the May report. Its web usage share of 82.4 percent is the highest it has been since the beginning of 2013. It's clear that Apple is still winning. The company's increased usage share this past month could be a result of more robust sales of refurbished iPad models, and the domination in the usage environment will likely continue, as Apple is expected to release its new tablet device within the coming months.
Although Amazon and Samsung are not yet in a position to overtake Apple, the two are still vigorously competing. Amazon's Kindle Fire is currently second in the race for Web traffic in North America, with a usage share of 6.5 percent, while Samsung Galaxy's line of tablets takes third with 4.7 percent. Amazon has seen a dip in its share from 7.4 percent of traffic in April, while Samsung has held steady at 4.7 percent.
But Samsung's new tablet may be just the push the company needs. The ATIV Q tablet can run both Microsoft's (NASDAQ:MSFT) Windows 8 and Google's (NASDAQ:GOOG) Android applications, offering its customers more choices than Apple's single iOS option — as well as a more handsome price. Samsung is looking to challenge Apple's dominance, which currently accounts for 40 percent of the tablet market; Samsung sits at 16 percent. Though it appears that Apple isn't going anywhere anytime soon, Amazon and Samsung are still confident they can lure customers with less-expensive alternatives to the iPad.