Amazon and Hachette End Battle Over E-Book Prices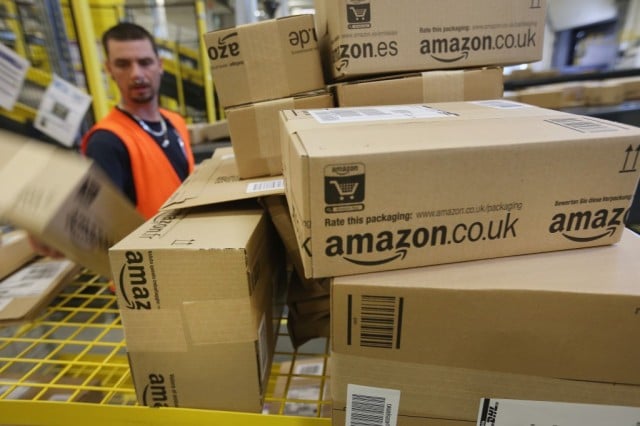 A long-running battle between Amazon and publisher Hachette over e-book prices is finally over, but it's not exactly clear who won. The two companies announced an end to their highly publicized dispute in statements released to the press that hailed the settlement without offering many details about its terms. "We are pleased with this new agreement as it includes specific financial incentives for Hachette to deliver lower prices, which we believe will be a great win for readers and authors alike," wrote Dave Naggar, Amazon's vice president of Kindle, in a statement obtained by NPR.
Hachette CEO Michael Pietsch seemed to be equally pleased with the terms of the deal in a letter he sent to the publisher's authors and agents. "The new agreement delivers considerable benefits," wrote Pietsch in the letter, provided by CNN's Brian Stelter. "It gives us full responsibility for the consumer prices of our ebooks. This approach, known as the Agency model, protects the value of our authors' content, while allowing the publisher to change ebook prices dynamically to maximize sales. Importantly, the percent of revenue on which Hachette authors' ebook royalties are based will not decrease under this agreement."
The dispute started after Hachette's contract with Amazon expired earlier this year. During the contract renegotiations, Amazon controversially limited access to Hachette's books through its online store. "We are currently buying less (print) inventory and 'safety stock' on titles from the publisher, Hachette, than we ordinarily do, and are no longer taking pre-orders on titles whose publication dates are in the future," said Amazon in a statement released in May. "These changes are related to the contract and terms between Hachette and Amazon."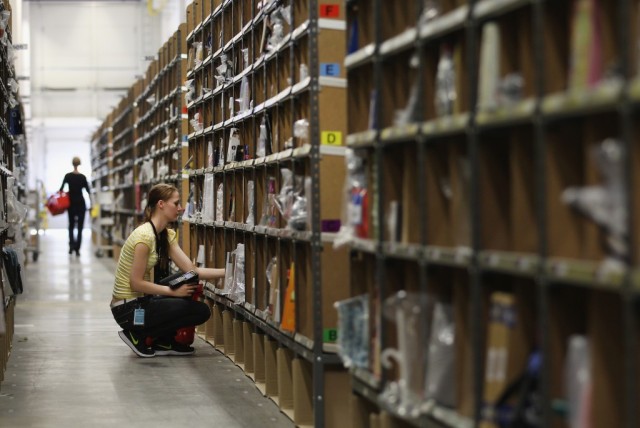 As a result of Amazon's refusal to stock up on books published by Hachette, shipments of some authors' books from Amazon were being delayed. Amazon's hardball tactics infuriated Hachette author Douglas Preston, who soon became one of the online retailer's most outspoken critics. As reported by CNET, Preston organized hundreds of authors to take out a full-page ad in The New York Times in August that blasted Amazon's tactics. Although Preston welcomed the recent settlement, he remained wary of Amazon's power over the book industry.
"I'm relieved that Amazon and Hachette reached an agreement," Preston told the Times. "If anyone thinks this is over, they are deluding themselves. Amazon covets market share the way Napoleon coveted territory."
While it wasn't initially clear what the disagreement was about, a subsequent statement released by Amazon in July revealed that the fight was over e-book prices, rather than traditional books. "Many e-books are being released at $14.99 and even $19.99," wrote Amazon. "That is unjustifiably high for an e-book." Amazon then laid out its arguments about why $9.99 is the ideal price for an e-book. The statement implied that Hachette wanted to charge as much as $19.99 for some e-books, while Amazon wanted to keep e-book prices uniformly at $9.99.
Amazon's new agreement with Hachette appears to be similar to the agreement it reached with Simon & Schuster several weeks ago. According to anonymous sources cited by The New York Times, that deal gave Simon & Schuster more control over e-book pricing but also included more incentives to encourage lower prices. Amazon also secured higher fees for placing books on its website.
The conflict between Amazon and Hachette shines a light on the power that Amazon now wields in the e-books industry. According to Forrester Research data cited by Bloomberg, Amazon dominates the e-books market, with a 60% share. Amazon's market dominance was further cemented last year when a federal judge determined that Apple had orchestrated an e-books price-fixing conspiracy with five publishers, including Hachette.
In that case, U.S. District Judge Denise Cote found that Apple coordinated the use of agency model contracts with the five publishers to combat Amazon's policy of selling e-books at a standard price of $9.99. Apple is currently appealing that ruling, and oral arguments will be heard in the 2nd Circuit Court of Appeals on December 15, according to Publishers Lunch.
In the meantime, Amazon will still sell the majority of its e-books at $9.99. Although Hachette was apparently able to secure the right to set its own e-book prices under the terms of its new deal, it doesn't appear that its victory will have made much of an impact on Amazon's dominance of the rest of the e-books industry. However, that may soon change. According to The New York Times, Authors United and the Authors Guild — two author advocacy groups — are asking the Justice Department to investigate Amazon for antitrust violations.
Follow Nathanael on Twitter @ArnoldEtan_WSCS
More from Tech Cheat Sheet:
Want more great content like this? Sign up here to receive the best of Cheat Sheet delivered daily. No spam; just tailored content straight to your inbox.