Amazon Customers in Germany May Not Get Their Christmas Gifts on Time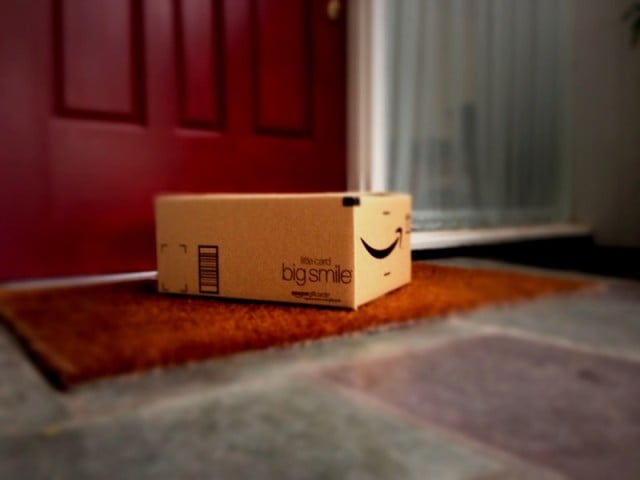 Amazon (NASDAQ:AMZN) has had plenty of warning from its German workforce that a strike was being planned for Christmastime if Amazon didn't make some changes for its German employees, but it doesn't seem the world's biggest e-commerce site has been willing to listen. Reuters reports that on Monday morning Amazon's German workers are set to go on strike over a pay dispute.
According to the news service, the Verdi union that protects Amazon's German workers said strikes will occur at Amazon's operations in Bad Hersfeld, Leipzig, and Gramen on Monday. Another protest in Werne is set to begin on Tuesday. Small strikes organized by Ver.di have occurred throughout the year as the union warned bigger protests would be planned for Christmas if Amazon didn't raise the pay of its German employees.
In addition to the protests in Germany, some German Amazon workers will protest at Amazon's headquarters in Seattle on Monday, aided by U.S. labor groups. Germany represents Amazon's biggest market besides the U.S. The online retailer has claimed that the base pay it offers its German employees is standard in the country and won't budge on the issue. The trade union in Germany is very powerful, and Amazon may be getting into hotter water than it thinks by not negotiating.
The wage is currently set using Amazon's own scale, but workers want Amazon to utilize the German employee agreement that is standard for workers in the country. Specifically, they want to be paid comparable to retail and mail-order jobs as opposed to logistics jobs.
Strikes in Leipzig and Bad Hersfeld also occurred around Thanksgiving. "So far the strike action by Verdi has had no impact on shipments to our customers," Stefan Rupp, an Amazon spokesperson told Reuters in November.
At that time, a representative of the union told the Wall Street Journal, "It lies completely in Amazon's hands whether more strikes will take place in the upcoming Christmas season." It appears that Amazon wasn't willing to listen, and it remains to be seen how the protests affect Amazon's business in Germany during the last week of the holiday shopping season.
Follow Jacqueline on Twitter @Jacqui_WSCS
Don't Miss: Ireland to Tech Companies: Your Tax Loopholes Are Safe.