Amazon Is Breaking Bread With Italian Tech Startup, Gopago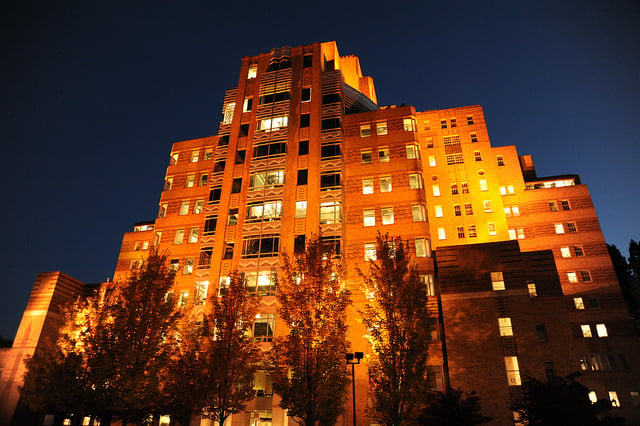 Rumors report that Amazon (NASDAQ:AMZN) might have recently acquired a new tech startup, and an Italian one at that. According to TechCrunch, Italian newspapers are reporting that Amazon has acquired Gopago, a young mobile payments company whose technology offers consumers the opportunity to pre-pay for goods before picking them up at a store, all via an iOS or Android mobile app. Acquiring Gopago would reflect major progress for Amazon as it works to offer people new ways to use mobile devices to buy things, but insider sources also hint that the acquisition could be purposed to help the e-commerce giant with a bigger, more ambitious project, as well.
Gopago isn't based in Italy, but rather Silicon Valley, enjoying the best U.S. location for tech startups; however, TechCrunch reports that the company was founded by two Italians, Vincenzo Di Nicola and Leo Rocco, who either grew up in Italy, or were raised in the U.S. by their Italian parents. The deal between Amazon and Di Nicola has yet to be confirmed by U.S. sources, but Di Nicola has been more willing to talk to the Italian press, and from their conversations it sounds like the two parties are still negotiating the terms of their agreement. Di Nicola will not go over to Amazon with the acquisition, but some other employees could be. Di Nicola also said that his technology will be at the heart of a new "ambitious" project at Amazon. So wait, another one?
The Seattle, Washington-based e-commerce giant seems to always have new technology up its sleeve, but Di Nicola's comments make it sound like Amazon is now especially focused on facilitating a more fluid payment system by way of mobile devices, which, conveniently enough, is Gopago's speciality. These days, consumers everywhere buy everything from movies to clothes to books to consumer goods on Amazon.com, but there still is not a single mobile payment system that everyone employs, and that could be what Amazon wants to change.
According to Tech Crunch, Amazon's mobile payment systems are currently limited to in-app payments on apps sold via Amazon's app store, along with APIs that let third parties sell Amazon products in their apps. Amazon not only competes with commerce rival, Square, the company whose technology allows individuals and merchants to accept debit and credit cards on their iOS or Android smartphone or tablet computer, but it is also up against PayPal and credit card companies thanks to its new digital wallet service, "Log In and Pay with Amazon," that allows online sellers offer one-click checkout options that are made via individuals' own Amazon accounts.
So Amazon is definitely making its way toward more sophisticated mobile payment systems — it just hasn't succeeded quite yet, and that's where Gopago might come in. It's still unclear just what "ambitious" project the e-commerce giant has in the making, but it could be employing Gopago technology now to not only facilitate easier mobile payments, but also prepare the company for the launch of a new Amazon technology (phone?) sooner rather than later.
Don't Miss: Yahoo Is Added to NBC's Olympic Team.