Amazon Jumps On the Online Payment Bandwagon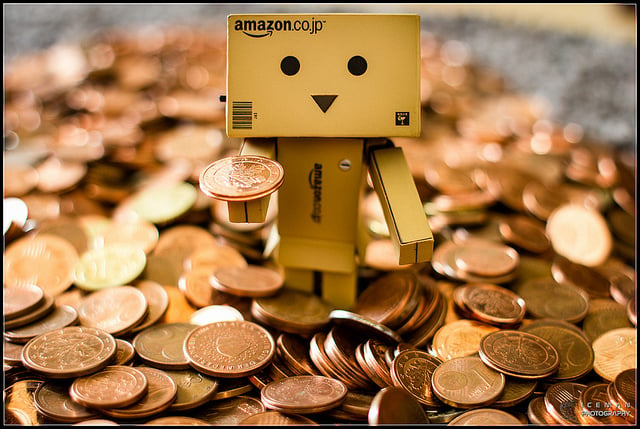 Following in the steps of eBay's (NASDAQ:EBAY) PayPal and Facebook (NASDAQ:FB), Amazon.com Inc. (NASDAQ:AMZN) has developed its own online payment service that allows consumers to log in to various e-commerce sites with their Amazon credentials and make purchases without the need to repeatedly type in payment and shipping information.
The new service, called Login and Pay with Amazon, allows buyers to log in and pay online using payment and shipping information already saved on Amazon's site. Consumers have been shown to have less patience with typing payment information into small screens on mobile devices, so companies are looking to make online shopping easier. Removing the necessity of consumers needing to type in all their payment and shipping information has been shown to encourage consumers to spend more when online shopping. Owners of the online payment services gain revenue from a transaction fee that is charged to the retailer utilizing the service.
"Amazon has more than 215 million active customer accounts," Tom Taylor, Amazon Payments's vice president, said in the company's press release. "Login and Pay with Amazon enables companies to make millions of our customers their customers by inviting online shoppers with Amazon credentials to access their account information safely and securely with a single login."
In August, Facebook announced that it was launching a similar service that allows customers to make purchases by logging into e-commerce sites via their Facebook accounts. Some expressed skepticism that consumers would trust the world's largest social network with their credit card information, and that's where Amazon has an advantage over Facebook. Most Amazon customers already have their payment and shipping information saved on the site, and Amazon has proven to be a reliable place to store such sensitive information.
"Amazon does not share the customers' credit card information, and purchases are covered by Amazon's A-to-Z Guarantee, offering buyers the transaction protection they receive when purchasing products on Amazon.com," the company said.
EBay's PayPal isn't sitting by in watching Amazon and Facebook move in on its turf. EBay recently purchased Braintree Payments Services, a company that already processes $10 billion per year in online payments, for $800 million, according to TechCrunch. Braintree works similarly to the Facebook and Amazon online payment services, but it already has a large customer base on its service, while Amazon and Facebook are hoping that their large number of users will adopt the sites for their online payments.
According to data from research firm Gartner, online mobile payments will reach $235.4 billion this year, a 30 percent growth from 2012. That number is expected to triple by 2017, and Amazon, Facebook, and eBay are all competing for a slice of the e-commerce pie.
Follow Jacqueline on Twitter @Jacqui_WSCS
Don't Miss: Apple Faces Soft iPhone 5C Demand in China.